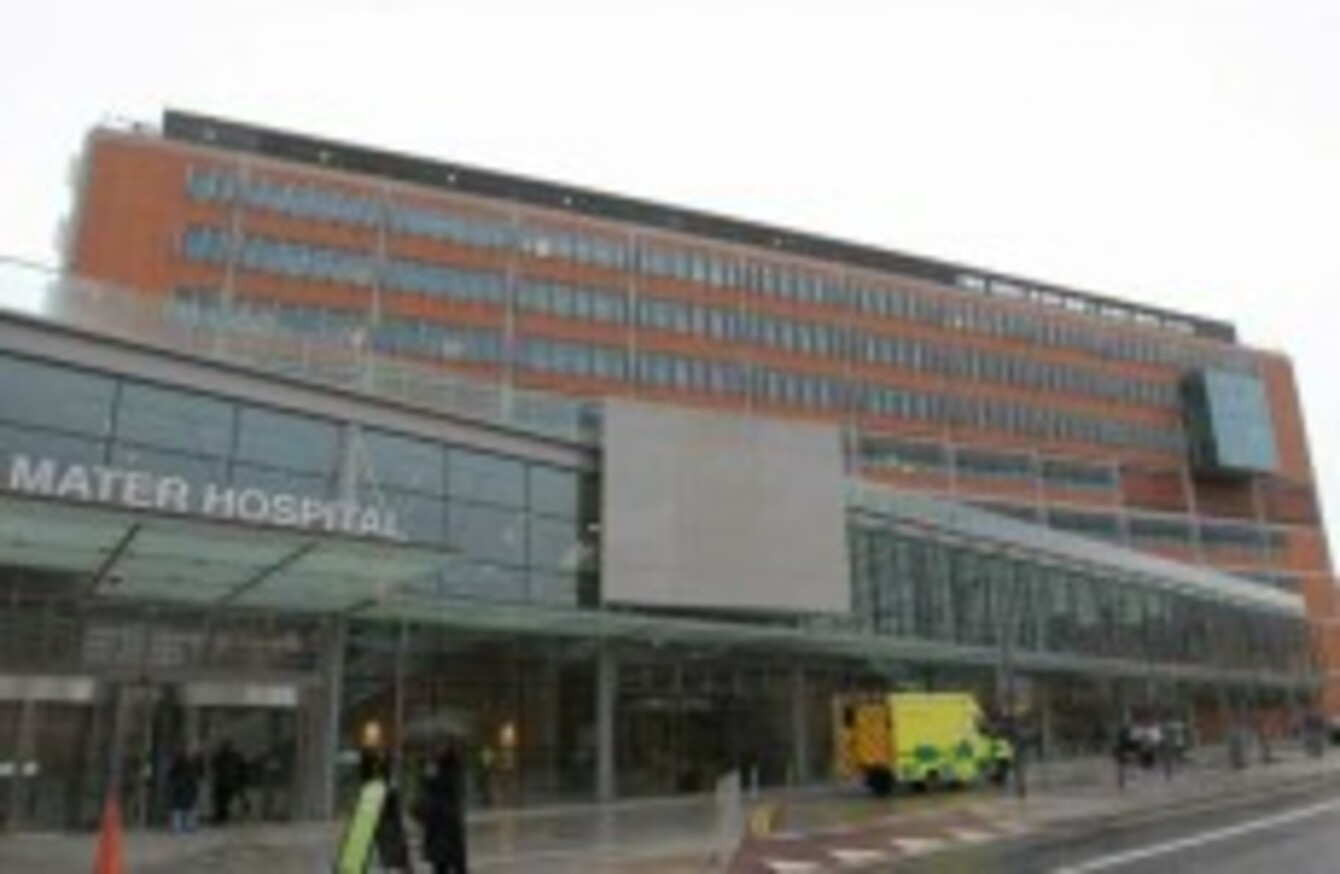 Image: Sam Boal via Photocall Ireland
Image: Sam Boal via Photocall Ireland
Updated 11pm
THE BODY OF a homeless man was found at the Mater Hospital in Dublin, a week after he had died, it emerged today.
He was not a patient of the hospital and was found in an area no longer in use.
The body of the man in his 30s was discovered by a staff member on 9 April and the gardaí were called to the scene.
CEO of the Peter McVerry Trust, Pat Doyle told TheJournal.ie that "this is a very disturbing case and raises many questions about how we as a society are looking after our most vulnerable citizens.
The fact that a homeless individual died in an abandoned area in one our largest hospitals in the centre of our capital city clearly shows that we are simply not doing enough to support people on the margins.
Investigation
The Mater Hospital confirmed that the HSE were informed of the incident however it's understood that it decided not to launch an investigation.
A garda spokesperson said the incident was investigated as a sudden death but was not being treated as suspicious.
The Mater Hospital has carried out its own internal investigation into the incident.
Crisis 
It was recently reported that the numbers of people sleeping rough in Dublin has reached a record high.
Sam McGuinness from the Dublin Simon Community told TheJournal.ie that the pressure for beds is currently frantic, with emergency accommodation full each night.
Tonight and every night 1,600 people and families are stuck in emergency accommodation in the greater Dublin Region and this figure does not include considered those who are rough sleeping who are couch surfing, hospitals, internet cafes or temporary B&Bs.
Pat Doyle said that "the Government must deliver funding for a comprehensive and sustainable social and affordable housing programme that includes new builds and property acquisitions .
Last month TheJournal.ie reported how mothers who were evicted over rent increases were highlighting the need for action to be taken on the housing shortage.
Doyle added that "We also need to introduce rent caps on the private rental market, otherwise we risk seeing thousands of people locked out of the rental market and becoming trapped in homeless services."
Sam McGuinness said "We're living in a very complex situation of housing shortages, inadequate rent supplement/allowances and rents rising at a shocking rate, with discrimination against social welfare recipients. It's the perfect storm of homelessness".
First published 12.19pm