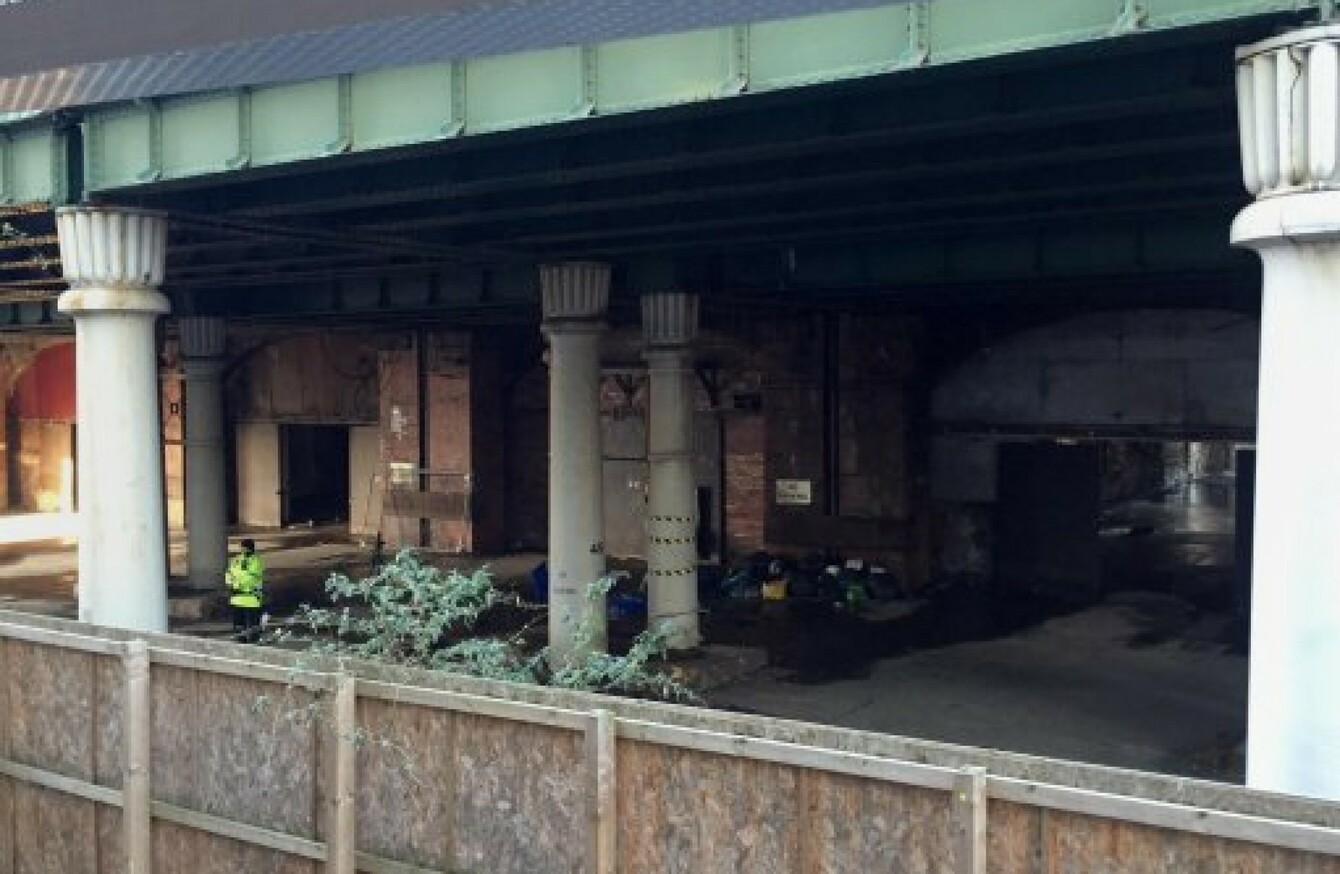 Police close to the scene in Salford, Greater Manchester.
Image: PA WIRE
Police close to the scene in Salford, Greater Manchester.
Image: PA WIRE
POLICE IN MANCHESTER are investigating after a homeless man was found dead in a burning tent beneath a railway bridge in the early hours of yesterday morning.
The man's body was found after Greater Manchester Fire and Rescue extinguished the fire in a tent at 1:20am yesterday in Salford in Greater Manchester.
The Guardian reports that police have revealed that the man was severely beaten before he died.
Named as Daniel Smith (23), police said that he had suffered multiple injuries before his death and his tent had been deliberately set on fire.
Originally from the Ashton-under-Lyne area near Manchester, Smith had been sleeping rough for the past number of years.
UK media report that Chief Superintendent of the Greater Manchester Police Mary Doyle said that the death was a "tragic situation" and that the answer to Smith's death could lie with the homeless community.
"This is a tragic situation and we are working with other agencies to assist the local community."
We believe the answers to our questions about what happened to this man lie in the community, particularly other members of the homeless community who may have been nearby at the time.
Someone must have seen or heard something, so we are appealing for anyone with even the smallest bit of information to come and tell us what they know.
Superintendent Doyle also said that further pathology test would need to take place before it could be determined whether Smith died from his injuries or from the fire.