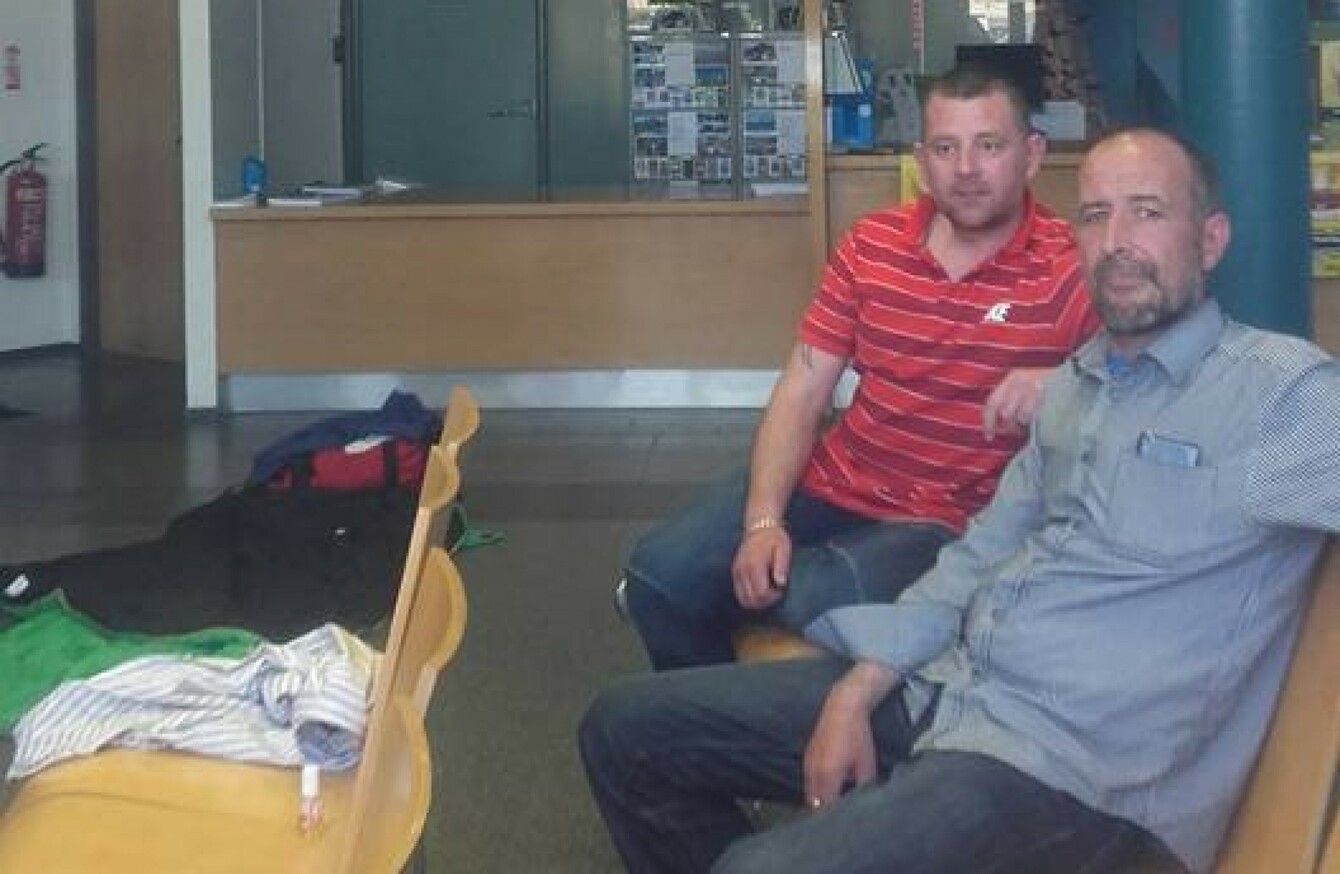 The two men inside the council building today.
Image: June Tobin Maher
The two men inside the council building today.
Image: June Tobin Maher
TWO HOMELESS MEN who have been camping out in a council building in Bray are continuing their occupation.
Tommy Donnelly and Jay Bisset had originally gone to the council office on Thursday to seek help with their situation.
Both had previously lived at a homeless hostel in Bray that housed up to 14 men. The accommodation was closed down at the end of March and while some of the men were re-housed, others, including Donnelly and Bisset, were made homeless.
When they were told on Thursday that council staff could not help them, they refused to leave, telling staff they had nowhere to go.
People Before Profit representative Sharon Briggs, who has been supporting the men, told TheJournal.ie that the men are still occupying the building today and are determined to stay as long as it takes.
Briggs said the doors of the office are locked, the windows have been screwed closed and there is a security guard in the building. This is making it difficult for supporters to get food and water to the two men.
"They lapsed yesterday and allowed the security man to take liquid in the door, but they're on their last bottle now," she said. "They're being starved into submission and forced to go without food. We're trying now to flatten food down to fit in a gap about the thickness of an EasiSingle."
It's like a forced hunger strike.
Though they are tired and hungry, the support from people outside the building is "keeping them lifted", she said.
"It's this or sleeping on the street in the cold or rain," said.
TheJournal.ie has made attempts to contact Wicklow County Council but no comment has yet been forthcoming.