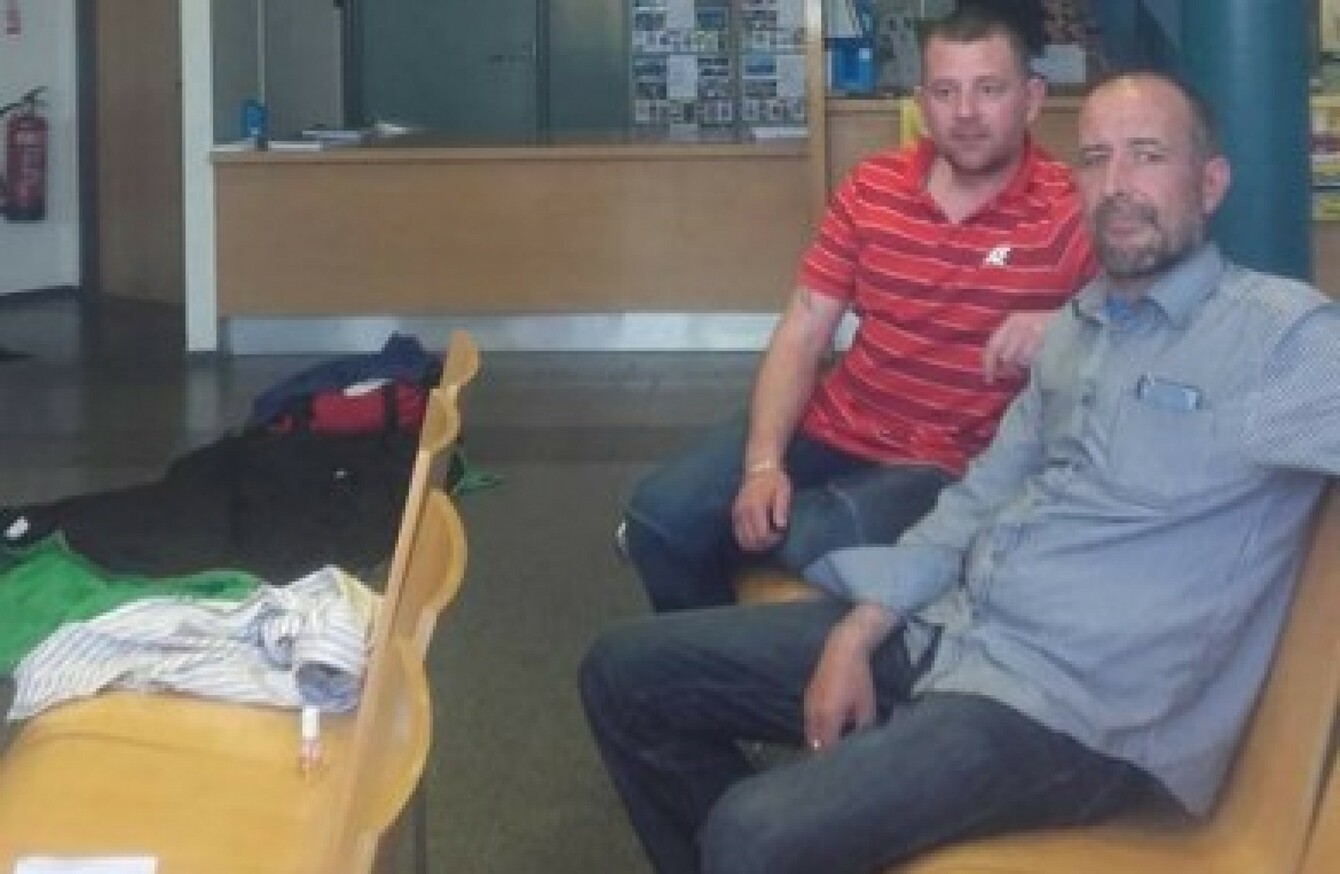 Image: June Tobin Maher
Image: June Tobin Maher
WICKLOW COUNTY COUNCIL has confirmed that the protest being held by two homeless men at Bray Civic Offices has ended.
The men had occupied the council building since Thursday afternoon.
Tommy Donnelly and Jay Bisset previously lived at a homeless hostel in Bray.
The accommodation was closed down at the end of March and while some of the men were re-housed, others, including Donnelly and Bisset, were made homeless.
The council said the demonstration had ended today "to the satisfaction of the parties involved".
Following discussions with Wicklow County Council staff, the two men involved have agreed to engage with the homeless services in county buildings.
"Wicklow County Council would like to extend its thanks to An Garda Síochana for their help over the last few days," a statement from the local authority said.
Earlier the council denied claims the men were locked in the building, saying they were "free to leave at any stage".
Yesterday People Before Profit representative Sharon Briggs told TheJournal.ie supporters of the men were unable to get food to them as the doors were locked and the windows were screwed shut.
Last night a spokesperson for the council said the men turned down an offer of emergency accommodation and a meeting with homeless services.