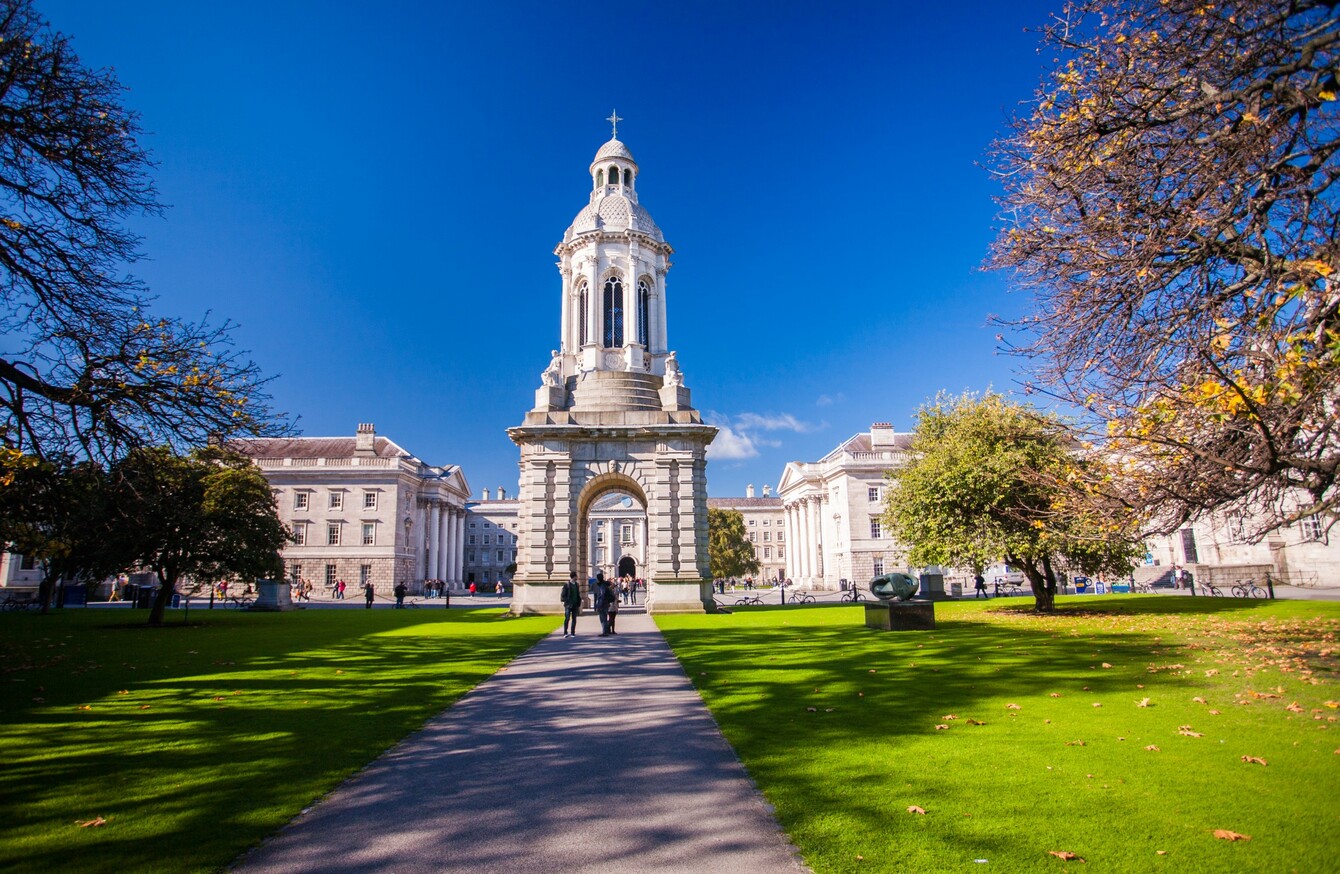 A view inside Trinity College Dublin.
Image: Shutterstock
A view inside Trinity College Dublin.
Image: Shutterstock
Updated 12.03pm
A HOMELESS SINGLE mother has been refused the Back To Education Allowance (BTEA) after securing a place on a degree course in Trinity College Dublin.
Erica Fleming received a letter denying her the allowance, which she needs before taking up her place on a Trinity Access Programme.
Fleming and her 10-year old daughter Emily have been living in a hotel for over a year, but she has been denied the grant to return to education, because she has been working part-time.
Yesterday, she received a letter that she is not entitled to BTEA as she is no longer on a qualifying payment. 
In order to qualify, she would have to have been unemployed for 234 days.
"I really am devastated, there's no words to describe how I'm feeling," she told TheJournal.ie.
I spoke to an official from the department, and they have told me it was pointless to appeal.
"One policies officer told me before I could get the Back To Education Allowance, as I was on my previous payment for a long time. Now they're saying I can't get it."
"I've always worked but struggle to pay for things on one income," she added.
I want to educate myself and be a role model for my daughter Emily and to stop needing social welfare.
"I don't want to sit doing nothing for a year and I don't understand why they would pay me to do this, but not help me to study?"
Department's response
In response to a query from TheJournal.ie, a spokeswoman from the Department of Social Protection saId: "The Department does not comment on individual cases."
A support grant is available through the Student Universal Support Ireland (Susi), funded by the the Department of Education and Skills, she said, adding:
The Department of Social Protection does not offer specific supports for students pursuing third level qualifications outside of the Back To Education Allowance (BTEA).
They added that the Family Income Supplement (FIS), which Erica Fleming receives, "is not a qualifying payment for BTEA".
Stipend
Erica says she needed the €217 weekly stipend from the allowance to support herself and her daughter, otherwise she would not be able to attend the college.
She said the Department of Social Protection confirmed that if she stopped working and transferred to the 'jobseekers transition' payment for nine months, she would qualify for the BTEA next September.
"When I saw the letter I was sick," she said.
I was so angry that because they can't tick a box beside your name, you can't get the grant.
#Open journalism No news is bad news Support The Journal

Your contributions will help us continue to deliver the stories that are important to you

Support us now
Before Joan Burton's changes to lone parents in July 2015, Erica would have been entitled to the BTEA, as she was on the One-Parent Family Allowance.
Last year however, Erica was transferred to the Family Income Supplement, a payment for low-income households working over 19 hours per week.
Barriers
Erica had applied to the Trinity Access Programme with the hope of qualifying with a degree from the prestigious Dublin institution, but says her dream is now in tatters.
Single Parents Acting for the Rights of Kids, a support group, say the decision is proof that the government's welfare policies are disincentivising lone parents from employment and education.
"This makes no sense at all," spokeswoman Louise Bayliss said.
"Erica is trying to make a better life for her and her daughter but is constantly facing barriers because of an ill thought activation policy.
Before [Joan] Burton's reforms, Erica would have been able to access BTEA and now she is being punished because she worked.
"We've already shown examples where lone parents are better off financially if they stop working and now the door to education is also being closed."