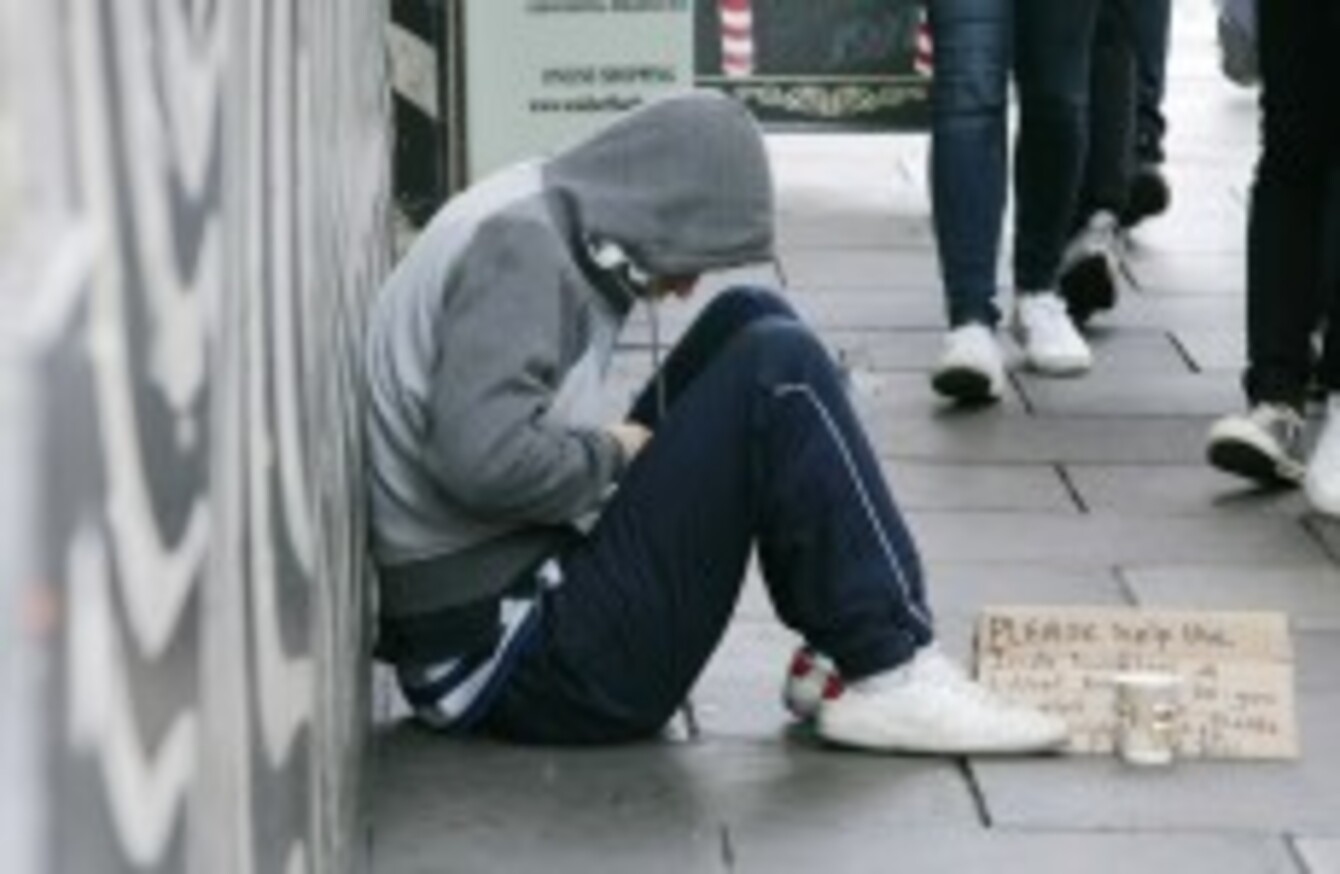 Image: Sam Boal/Photocall Ireland
Image: Sam Boal/Photocall Ireland
HOMELESSNESS IS ON the increase in Dublin, the Simon Community charity has said as it launched its annual report today.
Dublin Simon Community has warned of the "lack of and critical need for permanent accommodation options for people in fear of becoming trapped and institutionalised in homelessness", and said it has launched a development fund of €5 million to address this challenge.
The charity's annual report shows that in 2011, 2663 individuals accessed its services, while its rough sleeper team saw around 10 per cent more people than previous years (400 people).
Its emergency accommodation was accessed by 791 people; its housing and support services by 529 people; its residential detox/rehab/aftercare service by 359 people; and its services in Wicklow, Meath and Kildare were accessed by around 400 people.
Health
Dublin Simon Community provides low threshold, 24-hour emergency accommodation for men and women who are homeless in Dublin.
It conducted a health survey in July among 232 people using its services, which found that 83 per cent of respondents had a diagnosed physical health condition while 30 per cent had a diagnosed mental health condition
Its 20-bed shelter on Island Street operated beyond capacity for 10 months during 2011 while its 30-bed shelter on Harcourt Street operated beyond capacity for over half of the year.
The majority of people staying at both shelters are Irish men under the age of 50.
In 2011, almost 300 people accessed Dublin Simon's treatment services. Almost 90 per cent were male with 55 per cent between the ages of 31 and 49.
In 2011, 62 people accessed Dublin Simon's aftercare service. Over 85 per cent of these were male and 56 per cent were between the ages of 31 and 49.
Accommodation
Sean McGuinness, CEO of the homeless charity, called for all temporary accommodation for homeless people to be 'fit for purpose'.
We have experienced increasing demands of nearly 2,700 people accessing our services in 2011, which is a significant increase again over the past two years. There are now over 1,500 people in temporary emergency accommodation nightly and between 8-10 new presentations daily across the greater Dublin area. This is of serious concern, with in excess of 40 per cent of people in our services more than 5 years.
According to McGuinness, it's vital that suitable 'move on' housing options are provided to prevent people from being "stacked up" in emergency accommodation.
As part of this Housing-led approach we are committed to the sourcing and acquiring of fit-for-purpose properties across Dublin, Wicklow and Kildare. This effort will be enhanced by offering support to those who move on from homelessness and by providing preventative measures ensuring people do not become homeless at all.
McGuinness said the charity is extremely grateful to people who donate, and that in recognition of its committed donor community and government/local authority scheme, it has launched a development fund of €5 million to address this challenge of long-term homelessness and increase its permanent 'fit for purpose' accommodation with immediate effect.
Speaking at the launch, the Lord Mayor of Dublin, Naoise Ó Muirí, said Dublin Simon Community "have a great reputation of helping those on the margins of our society". He also paid tribute to the hundreds of Simon staff and volunteers.