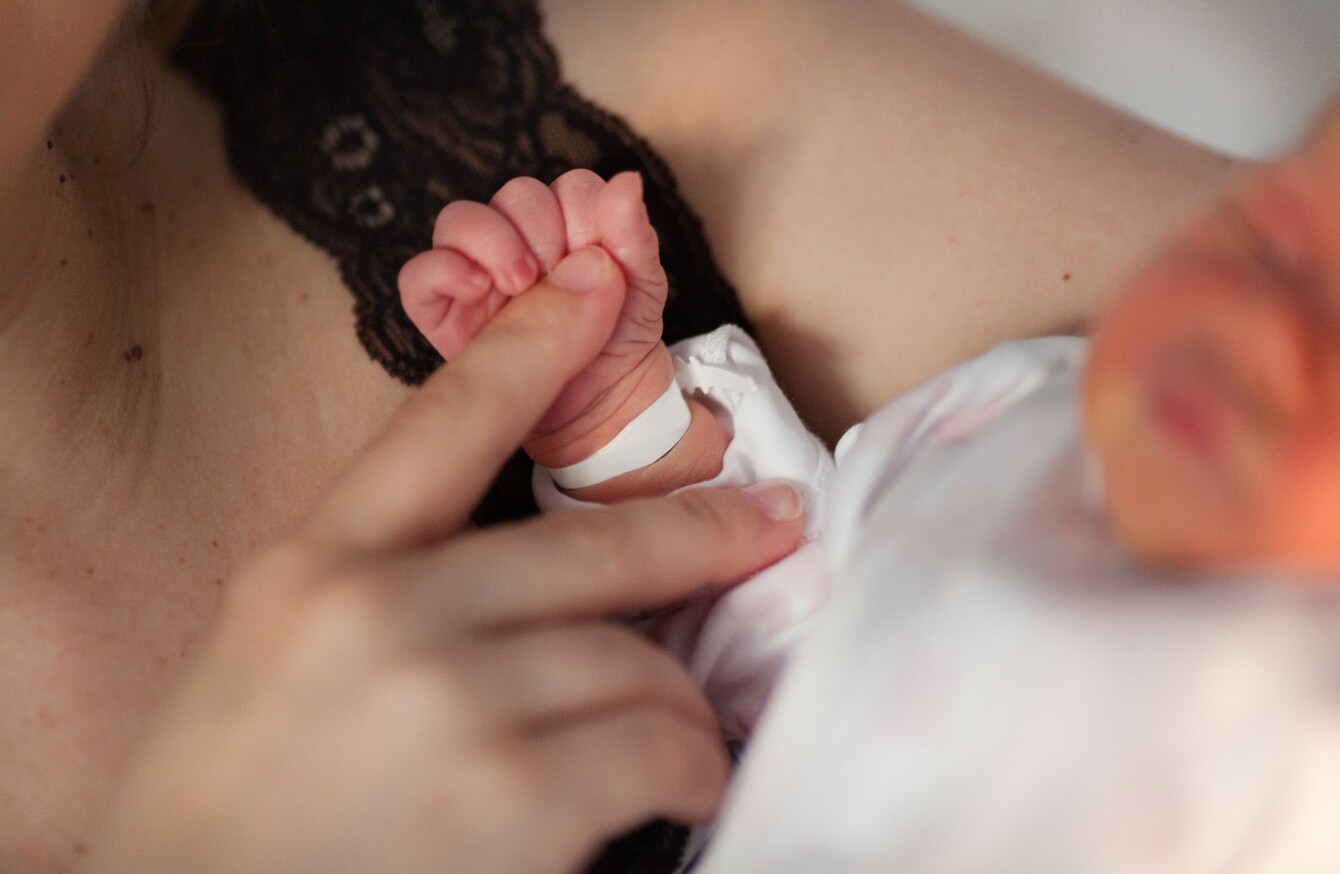 File photo
Image: Shutterstock/Ivica Drusany
File photo
Image: Shutterstock/Ivica Drusany
A YOUNG WOMAN, her partner and their baby were brought to a hostel in Dublin by a rough sleepers team after being unable to get emergency accommodation.
Speaking in the Dáil during Leaders' Questions today, Sinn Féin's Mary Lou McDonald said the parents and their four-month-old daughter presented as homeless to their local council on Tuesday, but did not receive a place to stay.
"The council refused to accept she genuinely was in need of emergency accommodation and she was turned away. At 4.30pm that afternoon she rang the freephone number but no emergency accommodation was available.
"At 9pm that evening, she again rang only to be told there still was no emergency accommodation.
"Eventually, at 12.30am, while standing outside Heuston Station shivering and holding her infant child, she was collected by the rough sleepers team and brought to a hostel."
McDonald said the woman, identified as Áine, and her family were "one of 10 families turned away from local authorities" on Tuesday who were later accommodated through the rough sleepers team.
Sinn Féin's deputy leader said Áine returned to her local council the next day, only to be turned away again, adding: "She eventually was accommodated through the freephone service at 8pm."
"As I speak, this young woman yet again is on her way back to her local authority not knowing where she and her family will sleep tonight.
The reason families are being turned away from the local authorities is because there is not enough emergency accommodation and staff members in local authorities are being asked to make an impossible choice between families, that is, between those who will have a bed and those who are sent back out onto the street.
McDonald said homelessness is "out of control", but emphasised this was not the fault of the Dublin Region Homeless Executive or local councils.
Urgent action 
In response, Tánaiste Frances Fitzgerald said: "It is not tolerable that in Ireland today families and children such as Áine's are living in emergency accommodation or are having difficulty accessing such accommodation.
"That is why this issue is a priority for the government. That is why the housing committee was established before all others and it did its work and made its report.
We are all extremely conscious of the legacy of the housing bust and we need to work every day to remedy it and especially to work directly to ensure that families are not left in the situation the deputy describes.
Fitzgerald said many of the problems stem from "the chronic lack of supply of housing, which is causing knock-on problems for everyone – renters, first-time buyers and low-income households".
"Every possible action is being taken in the most speedy manner to ensure that families will get the housing they need."
The Tánaiste noted that the housing committee has identified a range of initiatives to which Housing Minister Simon Coveney will respond "urgently".
The government's new housing and homelessness strategy is due to be launched next month.