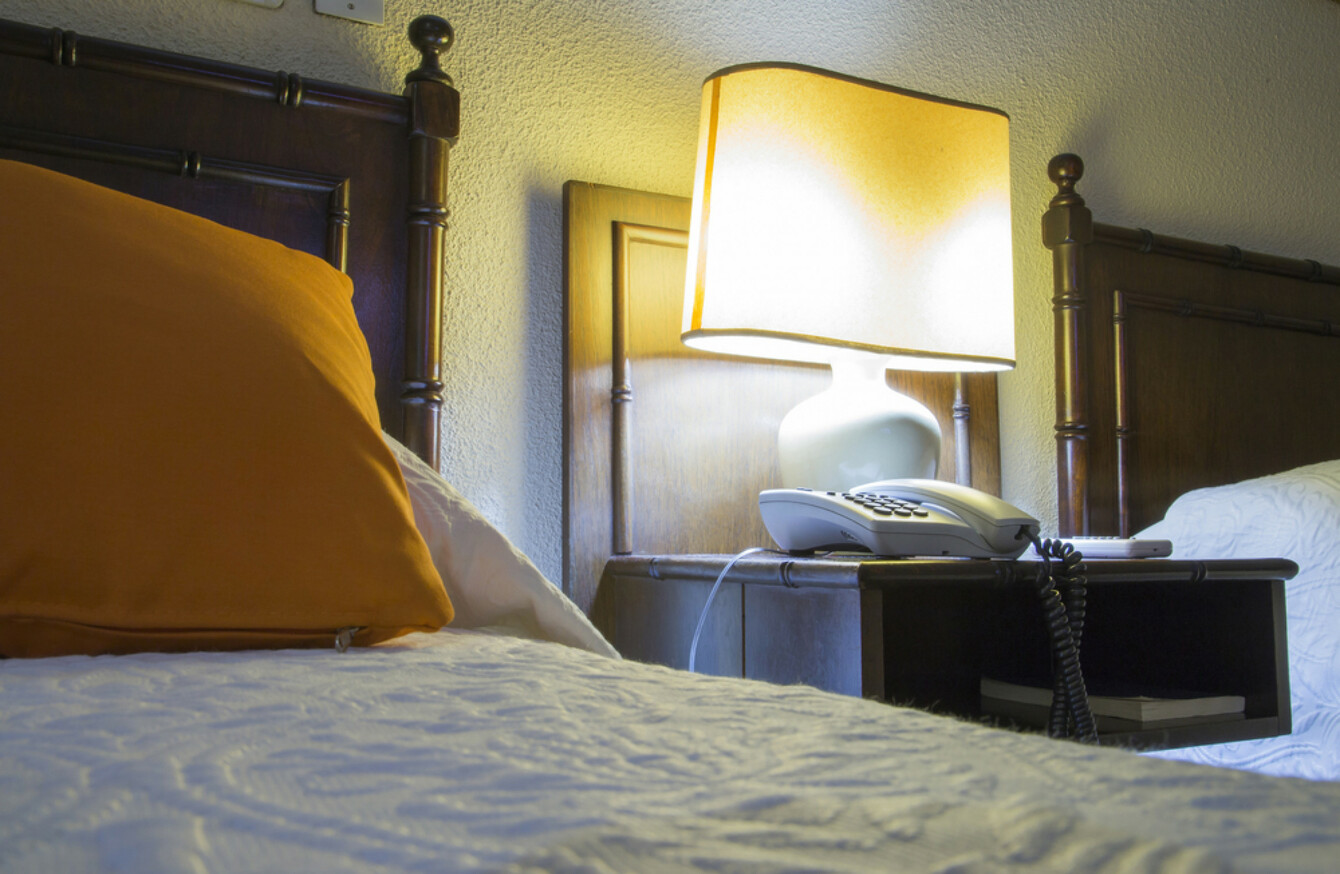 File photo.
Image: Shutterstock
File photo.
Image: Shutterstock
THE NUMBER OF people who are registered as homeless fell during the month of December – but homeless activists have warned to be wary of those reductions.
Figures released by the Department of Housing show that there were 5,508 adults, 1,408 families, and 3,079 children who were registered as homeless during December 2017.
The number of adults in emergency accommodation nationally decreased by 16, while the number of families in emergency accommodation fell by 122, including 254 children.
8,587 adults and children woke up on Christmas Day in emergency accommodation.
Minister for Housing Eoghan Murphy said that the number of homeless families represented "the lowest number of families in emergency accommodation since June of last year".
Obviously we still have more work to do to help children and families in to secure homes, but this is good progress for those families who were accommodated during the month of December.
But Inner City Helping Homeless, although welcoming the decrease, said that the child homelessness figures for last December were almost double those from two years previously.
In December 2015 there was 1,616 children homeless and by December 2017 the number of homeless children was 3,079 so there is still a lot of work to do to end this crisis.
Focus Ireland also said the figures were positive, but stressed that the overall annual figures for 2017 showed a 17% increase in those living in emergency accommodation.
The month of December saw the introduction of the winter beds initiative, and a push by authorities to house people during the cold weather and the Christmas period.
Speaking tonight Inner City Helping Homeless (ICHH) communications spokesperson Brian McLoughlin said that they welcomed the reduction, but "would also air on the side of caution".
He compared the decrease in December 2017 to December 2016, and said they had seen similar reductions.
"…but by February the number of children had increased significantly and it continued to do so for the rest of the year."
"To put it in context, on Christmas Day 2015 there were 5,214 people homeless. By Christmas Day 2016 this number had risen to 7,148 and continued to rise as by Christmas Day 2017 there were 8,587 people homeless."
The monthly homeless figures are based on data provided by housing authorities, captures details of individuals utilising State-funded emergency accommodation arrangements that are overseen by housing authorities. The figures represent those in emergency accomodation in the week from 25 – 31 December 2017.
You can view the Department's homeless figures for December here.