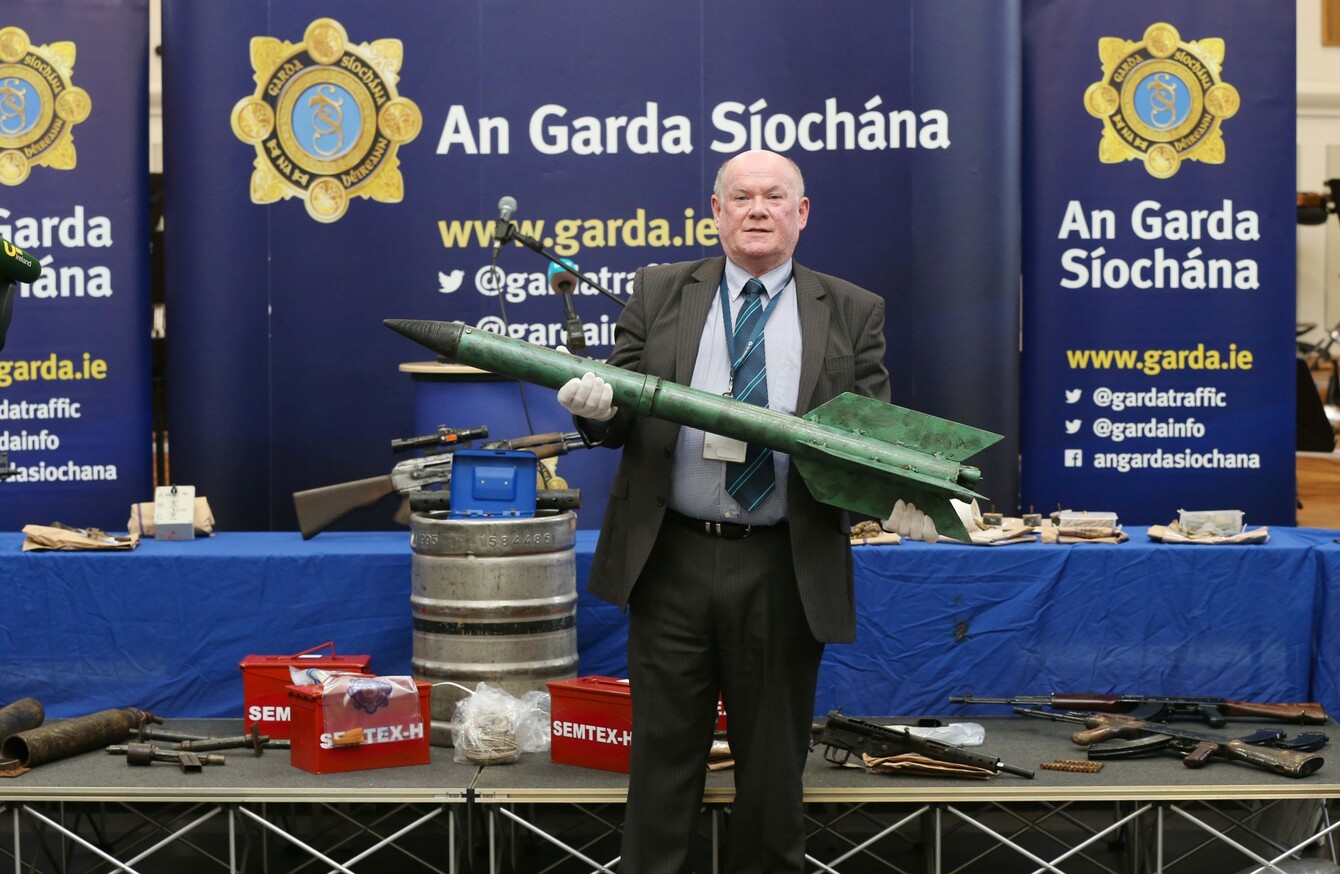 A HOMEMADE ROCKET found in Wexford last year would have been indiscriminately aimed with a pound of explosives on board.
The rocket was seized as part of an operation tackling dissident republicans in Courtown, County Wexford and shown to the media yesterday.
It was one of four weapons which were homemade, using specs from the internet. All four were based on the Qassam rocket, popular with Hamas militants in Palestine.
Sergeant Tom Carey, a Garda ballistics expert, told reporters yesterday that while the rocket appeared crude, it could do damage.
"It can be ignited using a burning fuse or use an electric current to light a squib.
Once the motor ignites, it propels itself a distance to the apex of its trajectory and then falls. It's primitive ballistics. You want maximum trajectory, you point it at around 66 degrees. If you want something closer,  you aim higher.
"It's primitive stuff, but it works."
Carey says that this rocket likely has a kilo of semtex explosives in its warhead, meaning that the damage could be widespread.
It depends on what you hit. In a street, or a market, a kilo of semtex would be around a 50-foot blast radius. It would do serious damage.
"There's no aiming. It's like the V1 rocket from World War II – point, press and hope."