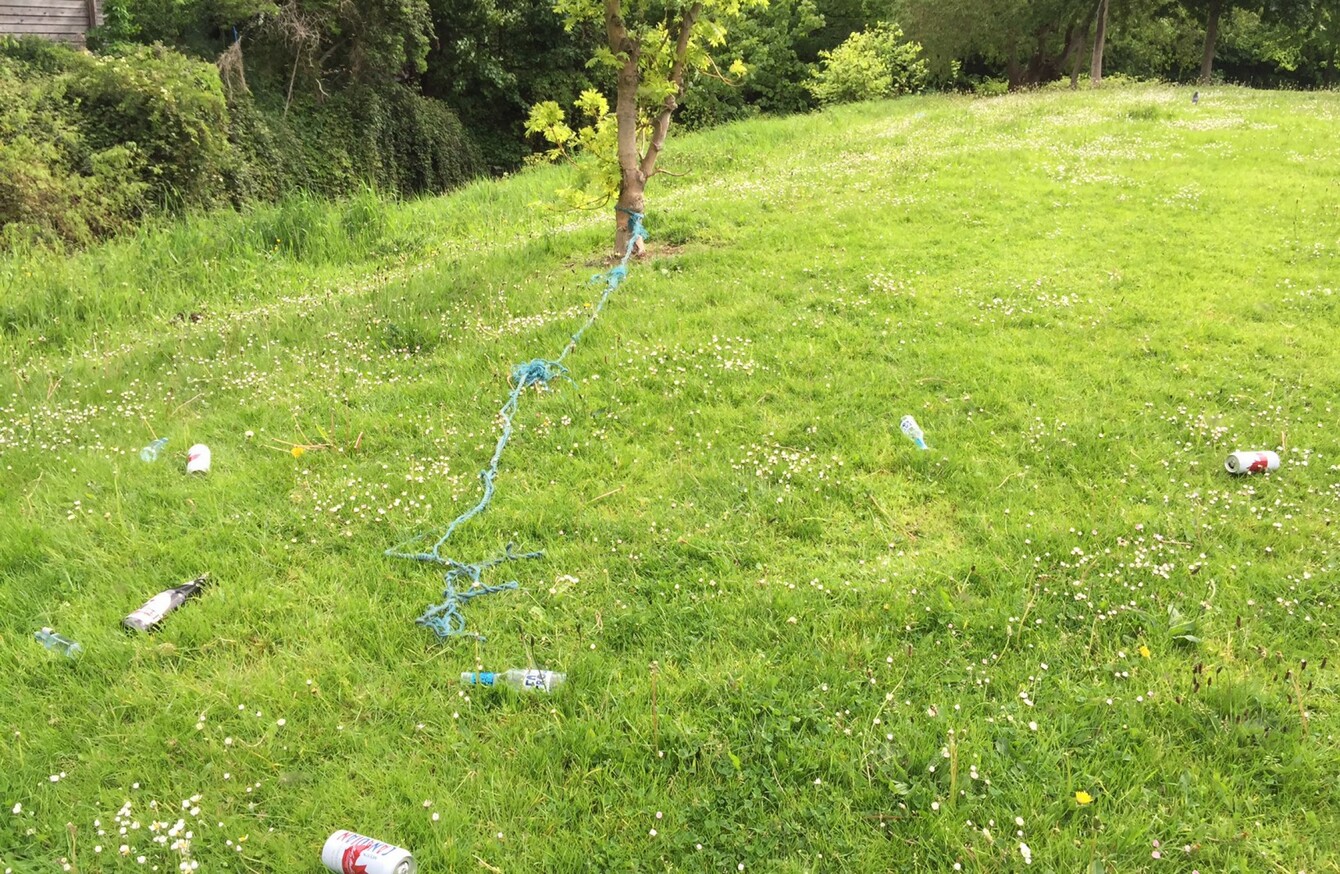 RESIDENTS IN A Dublin estate are frustrated and concerned as a horse, which is left tied to a short rope with no water, has taken over a green which was once used by children and neighbours.
The DSPCA, gardaí and the city council have all been notified. However, they have not managed to find the horse at Turvey Avenue in Inchicore as it's being hidden in the evenings.
The council cannot come during the day as daytime seizures can result in a very quick gathering of a hostile mob.
One resident told TheJournal.ie, "Some children from the estate come and torment it and ride it sometimes.
This green used to be the place where all the neighbours would bring their children and I would bring my dog on a daily basis, this time last year there were even people with their picnic under the sun in summer.
The green is now described as having litter, broken bottles, empty cans and horse excrement everywhere – while the grass has not been mowed.
Today this horse is tied to different trees and there is horse excrement all over the place, the place is manky, people prefer to go elsewhere to avoid walking on poo or get kicked by the horse that must be traumatised by now.
"The neighbours don't come to the green anymore and with the lack of public lights, this is attracting under age to come and drink and other people using drugs.
Dublin City Council has attempted to take the horse on two separate nights but could not find the animal on either occasion.
It's understood that gardaí are being notified to assist the council.
Meanwhile, the DSPCA told TheJournal.ie, "When we go out during the day – they see the van coming over the road and it's immediately hidden. We need to know where these horses are being kept. They are being put out to grass in places that aren't suitable."
However, the spokesperson also added that the DSPCA is restricted in what it can do, "We aren't able to deal with a healthy horse."
At the moment the problem with horses is quite bad – a lot of the time these horses are not really worth much money and the long term care of the horses is not great.
She added that at times these horses are being walked through the houses, "We still have that situation going on."
Anyone who sees a horse that is not being cared for or is out on grass in a place that isn't suitable is asked to report it to the council or gardaí.