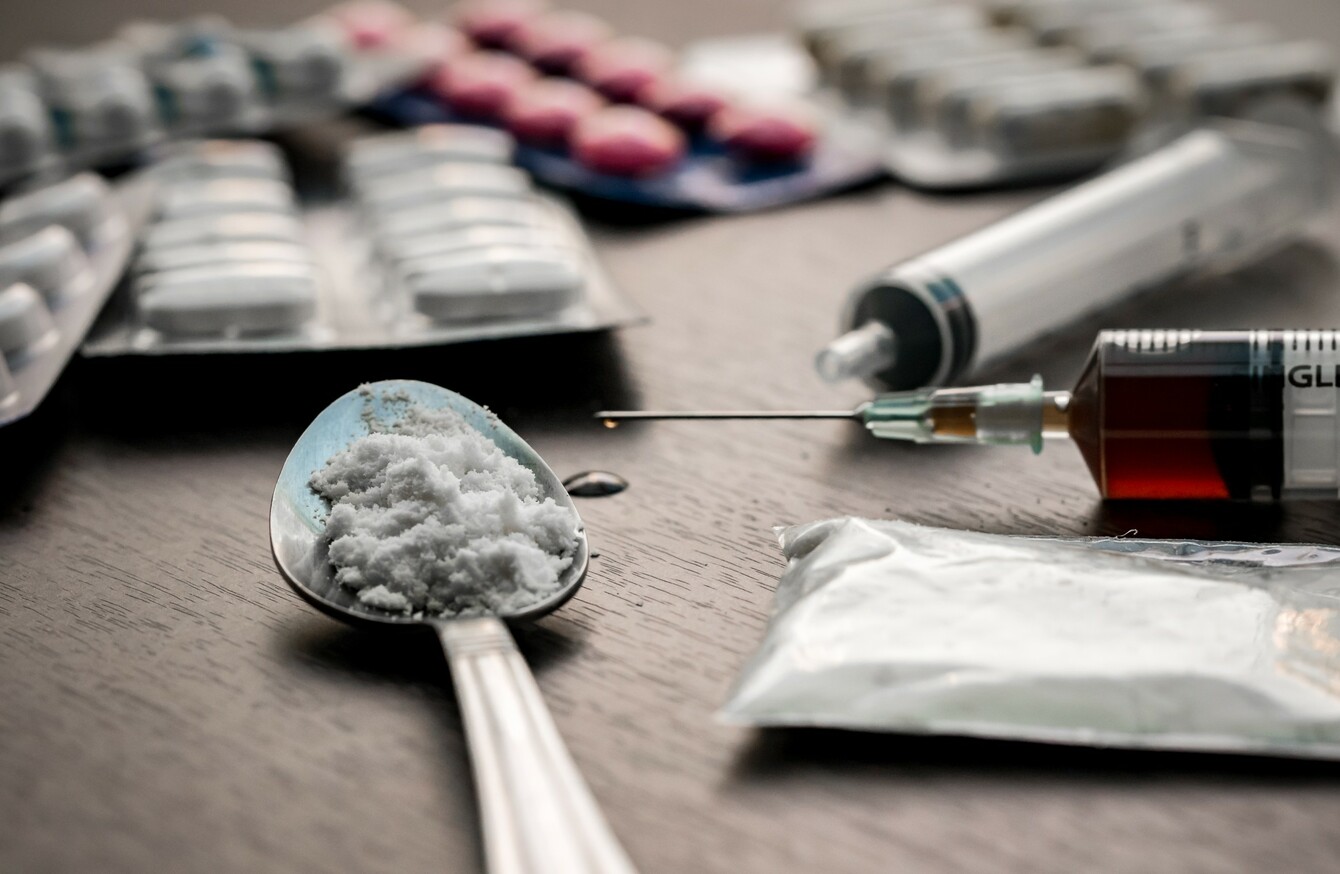 Image: Shutterstock/one photo
Image: Shutterstock/one photo
HEROIN IS THE number one drug for emergency department admissions in Europe, new research has shown.
Out of the 10,956 presentations looked at in the study, 24% of those presenting were doing so in connection with heroin or opioid use.
At various facilities across the continent three quarters of those presenting were male, with the majority aged 20 to 39.
The research has been conducted by the EU drugs agency the EMCDDA, with the purpose of painting a clearer picture of what kinds of substances are leaving people in hospital.
It was also found that the use of legal highs and research chemicals grew over the period the two-year study was carried out, rising from 6% of admissions in year one to 8% in year two.
What's the situation in Ireland? 
In Ireland, emergency departments in Drogheda and Dublin were included in the study.
Dublin saw more than 1,000 drug related admissions during the two years that were included in the survey, while Drogheda saw 49.
The geographical availability of drugs played a role in the types of drugs users presented at hospital for.
For example, around a fifth of people presenting in London, Oslo and Barcelona were for psychoactive chemical GHB/GBL, while the same drug accounted for less than 2% of all admissions to facilities in Ireland.
Ireland was also found to have a large proportion of legal high users.
What else did the study find? 
Following heroin, cocaine- and cannabis-related presentations were the most common.
Alcohol and prescription medicines were common factors in drug admissions, with benzodiazepines and opioids commonly involved.
Across Europe drug users were also found to cause problems on arrival at emergency departments, with 26% of those presenting showing signs of agitation and aggression.