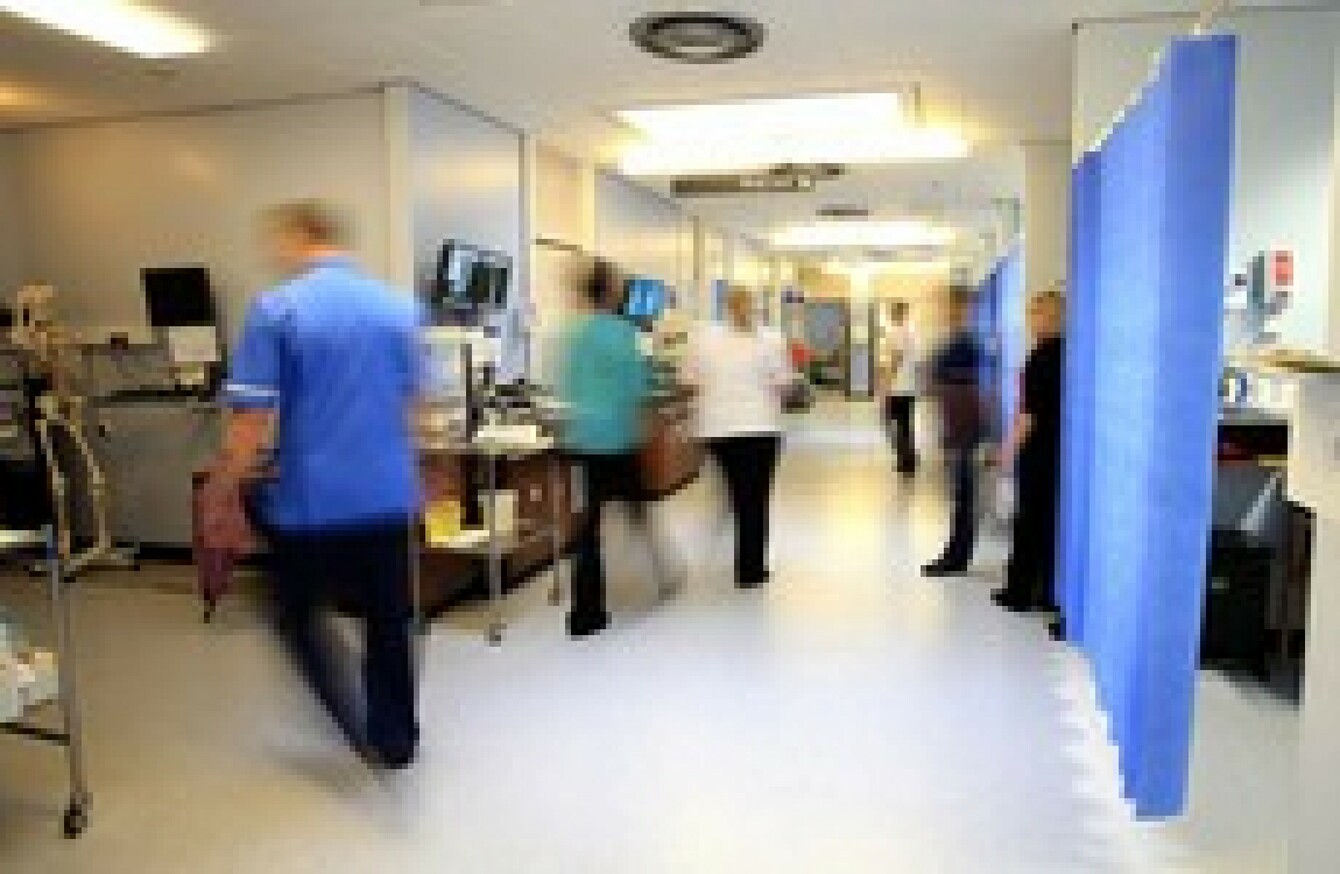 THE SHORTAGE OF acute hospital beds is causing chaos in emergency departments according to the Irish Medical Organisation.
The IMO says patients who need to be admitted have nowhere to go and are left in overcrowded emergency departments.
The lobby group claims 1,600 public beds have been cut from hospitals and the shortage of beds – coupled with a rising population – is a huge problem.
Chairman of the IMO Consultant Committee, Dr. Peadar Gilligan, said efforts to alleviate the problem which do not focus on the shortage of acute beds are "little more than political PR initiatives which would have little impact on the plight of patients".
The emergency department crisis is a year-round crisis. The notion of peaks in winter that require special attention is mistaken.
He added the problems in emergency departments can actually get worse during the summer as the local population swells with holiday-makers.
Gilligan said that emergency department overcrowding will not only continue – but is guaranteed to worsen as long as the government refuse to fund additional public beds in hospitals.
The problem is actually quite simple. Our population is rising and we have cut 1,600 public beds from our hospitals.
"Put those together and a crisis in our public hospitals is inevitable. Any attempt to deal with the problem which doesn't increase the bed count is PR led not evidence based."
The campaign is focusing on five key points:
Acute bed shortage is the root cause of the overcrowding problem
Overcrowding is now a year round problem
Don't divert public funds to private hospitals
Stop cancelling elective surgery
Emigration of Irish doctors is now a major issue
Gilligan also warned that demand for hospital space this year will rise in part because of the decision a year ago to cancel elective surgeries; "very often what might have been elective a year ago becomes critical now.
"We warned last year that cancelling elective procedures would have consequences and those consequences will include increased demand in the coming months from patients who were not treated last year."