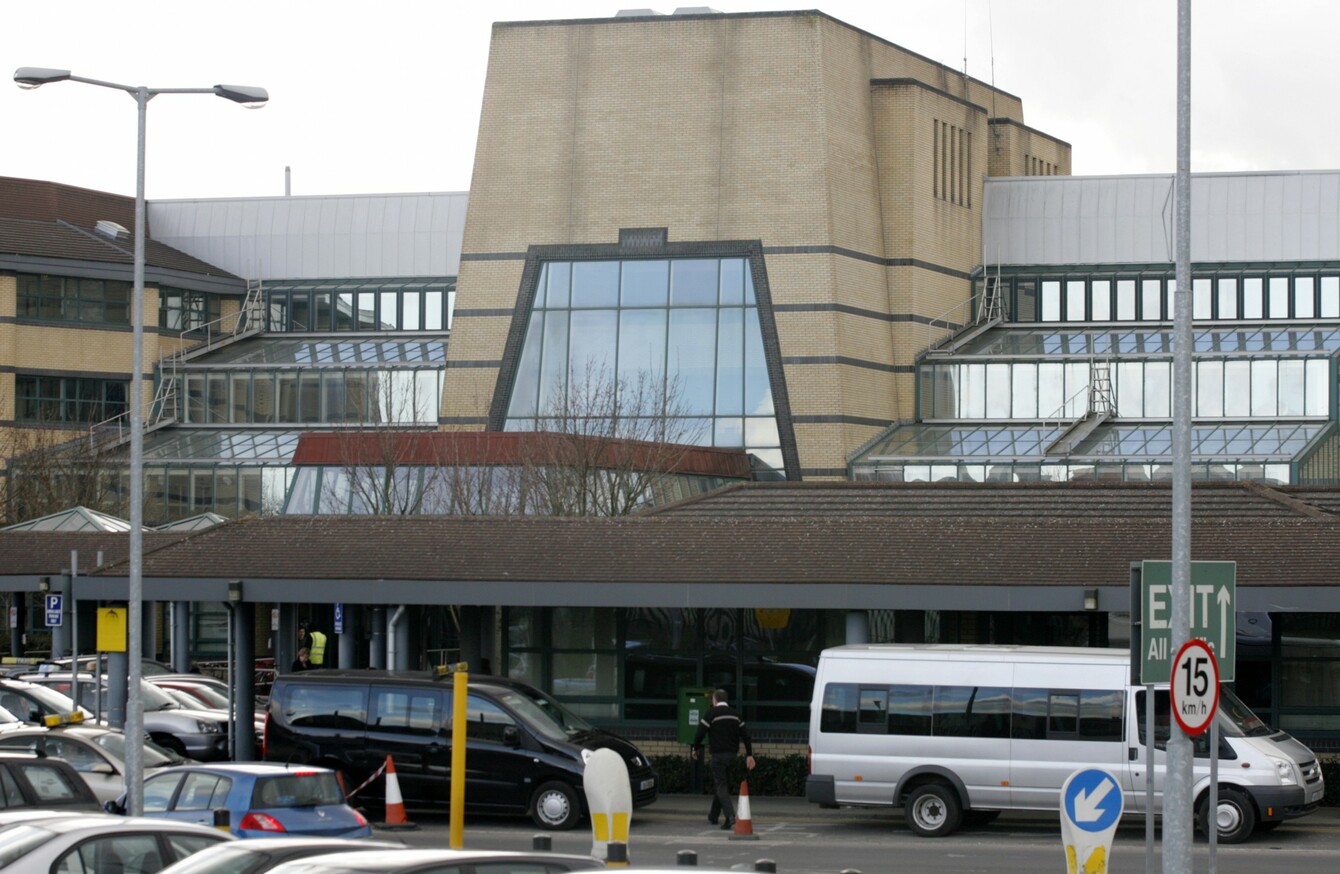 The Adelaide and Meath Hospital.
Image: RollingNews.ie
The Adelaide and Meath Hospital.
Image: RollingNews.ie
A 64-YEAR-OLD PATIENT, who was injured when he fell off a hospital trolley, has settled a €60,000 damages claim against The Adelaide and Meath Hospital, Tallaght.
Anthony Whelan, a caretaker, of Knockmore Drive, Tallaght, Dublin, claimed the accident happened when he attended the hospital in September last year because of severe pain following surgery.
He had been assessed at the hospital and it had been decided he would be detained overnight for a second operative procedure the following day.
The court heard Whelan had been taken on a trolley to a ward but could not be found a bed so was kept on the trolley in a corridor near the nursing station and screens put around him.
Whelan had fallen asleep and, while sleeping, had fallen from the trolley, hitting the ground and the base of the screens with his back. Following x-ray, which revealed no rib fracture or lung injury, he had been given a private room and a pain-killing injection.
Circuit Court President Mr Justice Raymond Groarke was told the claim in negligence had been brought against the hospital on the basis he had not received appropriate management and care.
In a defence entered on behalf of the hospital by Corrigan and Corrigan, solicitors, the hospital conceded liability and acknowledged that Mr Whelan had fallen from a trolley. The nature and extent of injuries were challenged in the defence.
Barrister John Nolan, who appeared with Kent Carty Solicitors for Mr Whelan, told the Circuit Civil Court that the case had been settled on terms within the €15,000 jurisdiction of the District Court. Costs had been agreed between the parties with a certificate for counsel.