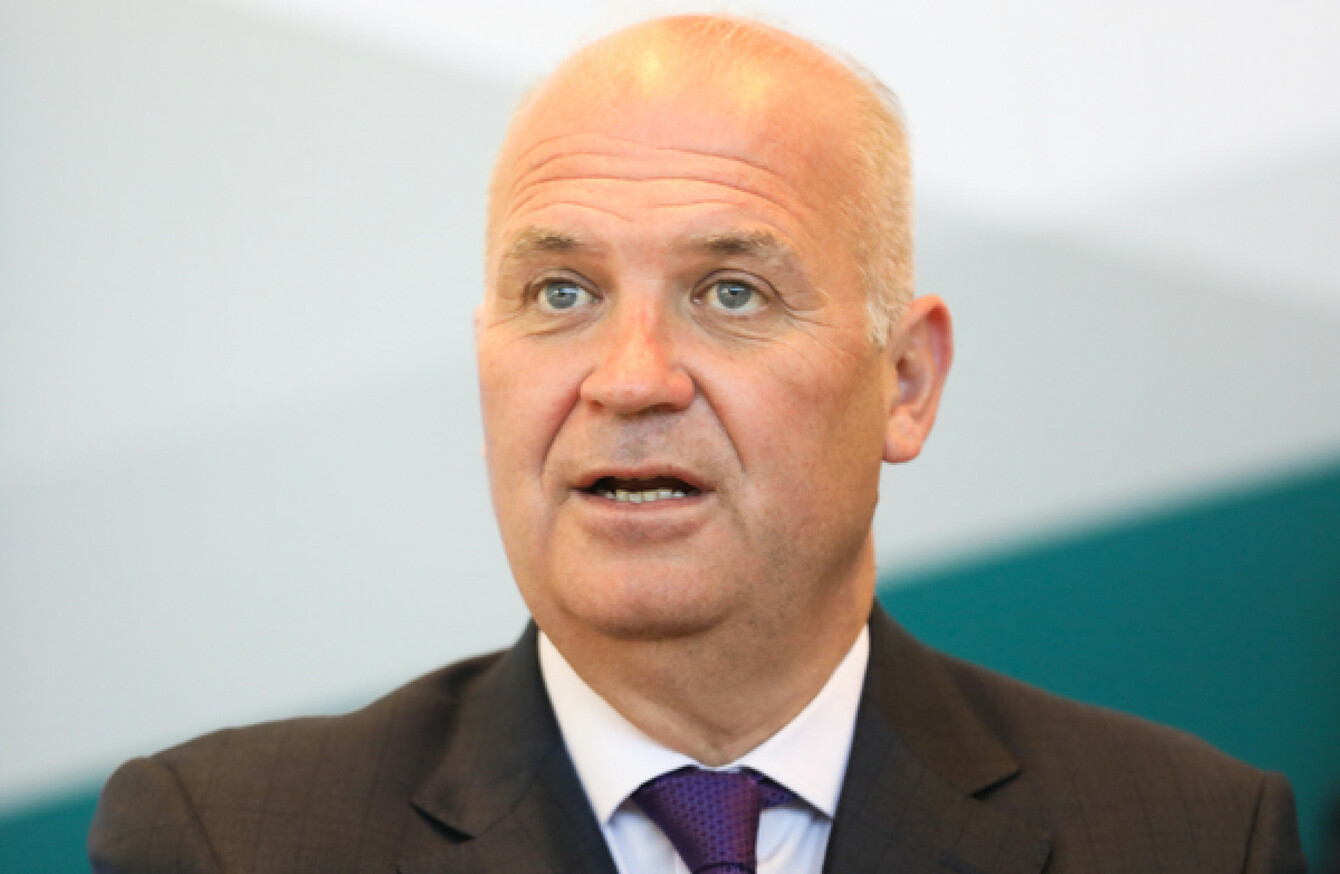 Image: Leah Farrell
Image: Leah Farrell
Updated Jun 30th 2021, 5:21 PM
CHIEF MEDICAL OFFICER Tony Holohan has confirmed to opposition parties that the modelling provided to government did not account for NIAC's latest vaccine policy change which allows for both the AstraZeneca and Janssen vaccines to be made available for all age groups. 
The quicker roll out of vaccines would result in the modelling being less pessimistic, TDs were told. 
Politicians at the briefing said such an omission would make a "huge" difference to the scenarios presented to the government. 
In addition, it is understood that the Taoiseach categorically told Cabinet that the modelling reflected the changes from NIAC. 
Tourism Minister Catherine Martin is understood to have specifically put the question to the Taoiseach at Tuesday's meeting, where she stressed how important it would be that the modelling reflected the changes.
The Taoiseach is understood to have reassured her and other Cabinet colleagues that the changes were included in the models.
Senior sources have now raised serious concerns about the Cabinet making a decision "based on wrong information". 
At today's meeting with Opposition TDs, it is understood they were told that National Public Health Emergency Team (NPHET) would have recommended indoor dining stay closed until the "end of September or beyond" if they did not put forward the vaccine pass proposal. 
TDs at the briefing said Holohan is still not in favour of antigen testing or PCR testing being used to gain entrance to indoor dining or indoor activities, despite other EU countries that operate such 'corona passes' accepting them.
The CMO "struggled" to explain the rationale as to why unvaccinated young people can work in a pub or restaurant but can't dine or enjoy a pint indoors, according to sources. 
He is also understood to have accepted that NPHET's modelling could be peer reviewed, however, no details were provided about how this might be done.
It was also put forward to TDs that NPHET believe such a pass system could be put in place for hospitality due to government already having completed work on the new Digital Green Cert for international travel. 
In relation to what was said at Cabinet, a government spokesperson said that "as a practice we do not comment on Cabinet discussions, nor are we allowed to."
However, there was a comprehensive memo by the Taoiseach's department and a copy of the CMO's letter to the Health Minister was circulated to each member of Cabinet. The memo and the letter was the basis for the decision.
With blame being shifted between parties as to who should have mentioned or asked about whether the latest vaccine advice was included in the modelling, it is understood that Page five of the CMO's letter itself states:
"The vaccination programme is included in the model according to the latest available estimates of vaccine supply and administration, and published estimates of vaccine effectiveness in preventing infection and severe disease."
It's also understood that NPHET made a full presentation to the full Covid sub-committee on Monday night, where eight cabinet members were present. The presentation took place after news had broken that NIAC advice had changed.
Dáil
Speaking in the Dáil today, the Taoiseach said other measures such as antigen testing and ventilation will be looked at by government in a bid to get indoor hospitality reopened. 
Speaking during Leaders' Questions, Micheál Martin said the threshold set by NPHET for the hospitality sector is "a very high one".
NPHET has recommended that only vaccinated people should be allowed to dine indoors or enjoy any indoor activity.
The  Taoiseach agreed with members of the Opposition today, telling the Dáil "we do have to look at other measures in terms of hospitality including testing and ventilation".
Ireland is one of the only countries in Europe without indoor dining. In countries that do have a pass system in place for hospitality, vaccination is not the only entry requirement. 
A negative Covid test (such as an antigen test), proof of vaccination or past infection are the three measures used in such countries. 
Government has accepted a report that recommends its rollout in businesses, schools and by the public. 
Those in government circles have said that protection measures, such as antigen testing, work in other countries, saying "being prescriptive is these situations does not work in the real world".
A second source said including antigen testing being one of the ways people can enter into a pub or restaurant would not go down well with Holohan, but that government can deviate from NPHET advice.
They pointed out that government is deviating from NPHET advice when it comes to international travel and it can do so again on antigen testing. 
Restaurants discussion
The Taoiseach, Tánaiste Leo Varadkar and Ministers Catherine Martin and Stephen Donnelly today met with members of the hospitality sector to discuss the proposals.
The Restaurants Association of Ireland said there was a "full and frank discussion" at the hospitality forum this afternoon.
"The anger and frustration of the sector at no plan and no date was communicated. A working group has now been established and will begin work on a plan to get restaurants, cafes and gastropubs open for indoor dining as soon as possible. 
"The Restaurants Association of Ireland will engage with the Working Group on a plan to get indoor dining reopened and to save the remainder of the summer for restaurants, cafes and gastropubs. 
"A fair and workable solution needs to be devised to ensure that there is a final plan announced for reopening restaurants, cafes and gastropubs on 19th July," said the RAI.
A government spokesperson said ministers reiterated the urgency of the situation and their intention to use the next three weeks to develop a pathway forward.
They highlighted three things which would be done over this period, which include the acceleration of the vaccine programme, administering vaccines such as Janssen and AstraZeneca to all age groups that want it, as well as carefully scrutinising the progression of the Delta variant, here and elsewhere.
The spokesperson said an implementation plan would be ready by 19 July.
#Open journalism No news is bad news Support The Journal

Your contributions will help us continue to deliver the stories that are important to you

Support us now
Unvaccinated population
Speaking in the Dáil today, the Taoiseach said Scotland's First Minister Nicola Sturgeon warned him that the Delta variant will "rip through an unvaccinated population".
Similar to Ireland, scientists have given stark warnings to Scotland in relation to the variant. 
However, yesterday, Scotland's Health Secretary Humza Yousaf said no further restrictions are planned despite the surge in Covid cases.
Yousaf told the BBC he did not believe cases would reach 100,000 per week – a prediction modelled by scientists in a worst-case scenario. Scottish government scientists believe the 100,000 cases per week figure could be reached by mid-July.
The Taoiseach said today that the government would be monitoring what happens in other jurisdictions, such as Scotland.
He said his only aim is to "protect people not to divide them". 
Martin added that he knows how difficult the  pandemic has been for young people, in particular, but said it was the "right thing" to do to pause and delay in light of NPHET's advice.
The Taoiseach was criticised by Sinn Féin leader Mary Lou McDonald today, who said she had seen chaos within government over the last year, but yesterday "was a new peak".
She accused him of marching the hospitality sector to the top of the hill, only to march them back down again. 
McDonald said zero consideration had been given to young people.