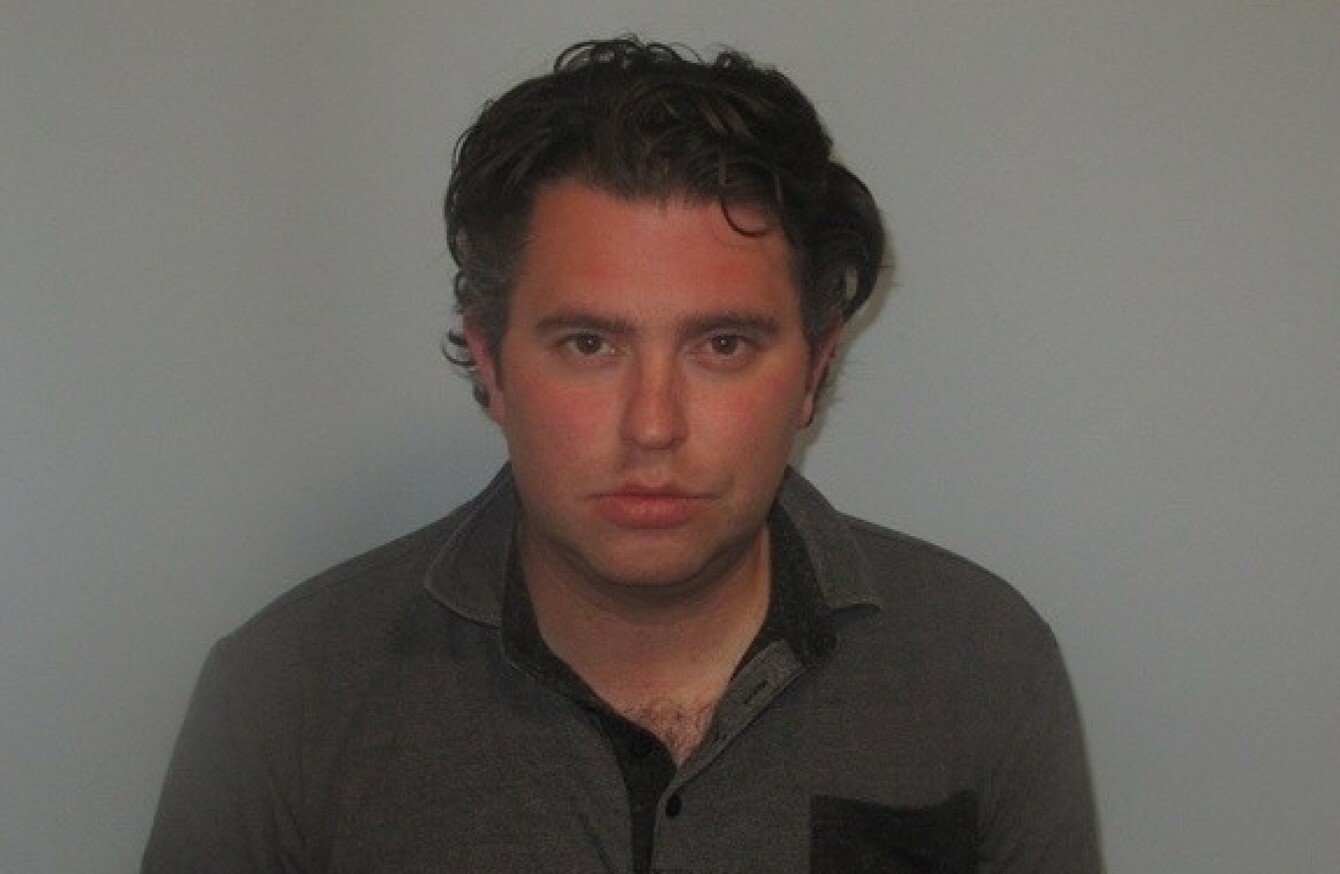 Image: Met Police
Image: Met Police
A MAN WHO billed an airline over €11,000 for his luxury hotel breaks has been sentenced to three and a half years in jail.
Alexander Christopher Wood of Clifftown Parade, Southend-on-Sea claimed to be making the reservations for a British Airways employee and instructed the hotel to invoice the cost of the reservation to the airline.
Southwark Crown Court heard how the 34-year-old made reservations for himself at Edwardian Group Hotels on ten occasions between 18 June and 11 July.
He used the false name of 'Mr Palmer' and on at least one occasion he claimed to be the Duke of Marlborough.
Wood fully admitted that he had attended the hotels and made use of the accommodation.
Throughout the month of reservations, Wood stayed at the Grange Wellington Hotel, The Mayfair Hotel, The Radisson Blu at Canary Wharf and the Radisson Blu at Cromwell Road.
He said he targeted those particular high profile hotels because he knew they could bear the cost of the financial loss.
His stay at the Mayfair Hotel between 18 June and 25 June incurred a bill of €3,311.35.
On checking out, Wood made no attempt to pay and claimed that his bill should be sent to British Airways.
Room Service
During Wood's stays at the hotels, in addition to the accommodation, he charged items, including alcohol, to room service.
Wood further claimed that he had received death threats from a man currently serving a life sentence in prison and was staying at the hotels under a false identity out of fear for his own safety.
Investigating officer, Detective Constable Keeley Pemberton from Westminster CID said:
This was an audacious and brazen string of offences committed over a prolonged period of time. The regularity of the offences committed by Wood undoubtedly played a part in bringing his crimes to notice.