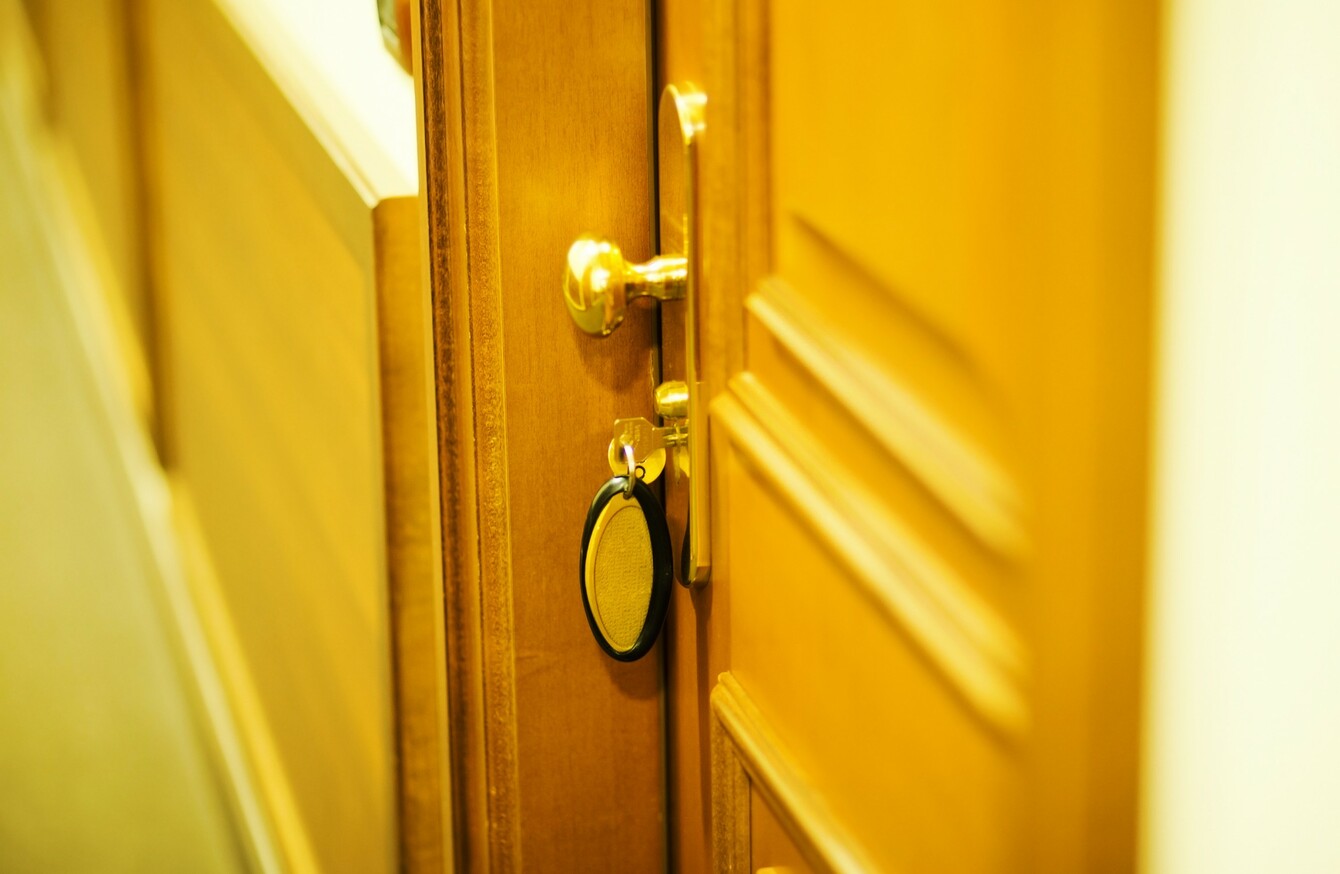 Some of the families have been moving from hotel to hotel.
Image: Shutterstock/Yuliya Yesina
Some of the families have been moving from hotel to hotel.
Image: Shutterstock/Yuliya Yesina
FIVE HOMELESS FAMILIES who have been living in a Dublin city centre hotel have been told they have to leave the hotel by Saturday because it has gone into receivership.
The National Assets Management Agency (Nama) has placed receivers on Lynam's Hotel on O'Connell Street. In the Dáil this evening, Thomas Pringle TD raised the plight of five families who have been staying there.
The TD says that Dublin City Council is "trying to get more time" for the families but that all the council can offer is "more of the same inadequate, insecure accommodation".
The Donegal deputy described the situation for some of the homeless families staying there:
Annette, who is 26 years old, is staying in Lynam's hotel with her 18-month-old daughter, Kayleigh.  They were made homeless in March of this year and since then have been on the move between hotels and bed and breakfasts.
"This is completely inappropriate for a young child, as they live in a single room with no way of getting bottles heated or storing milk and the family is obliged to rely on fast food," Pringle added.
He also outlined the case of a family of seven:
Anna, her husband and five children have been living in separate rooms in Lynam's Hotel and when schools are open, she must bring her kids back out to Dublin 15 each morning to attend school.
The deputy says that the lives of these families are "destroyed" and that they are "living hour to hour with very little information".
Pringle said that the families need "some form of secure accommodation" and suggested to Minister of State Damien English that the government intervene to direct the receiver, who is acting on behalf on Nama, to lease the building to Dublin City Council.
In response, the junior minister English said that the situation as described by the deputy is an example of the kind of situation the government is seeking to avoid with its new housing plan.
"One of the many objectives of the government's new action plan for housing and homelessness launched earlier this week is that by mid-2017 hotels will only be used for emergency accommodation in very limited circumstances and not at all, if possible," he said.
English said that Pringle's suggestion that the council should lease the hotel 'has logic' and added that he will discuss it with officials this evening.
A rally in support of the families is being planned for tomorrow.