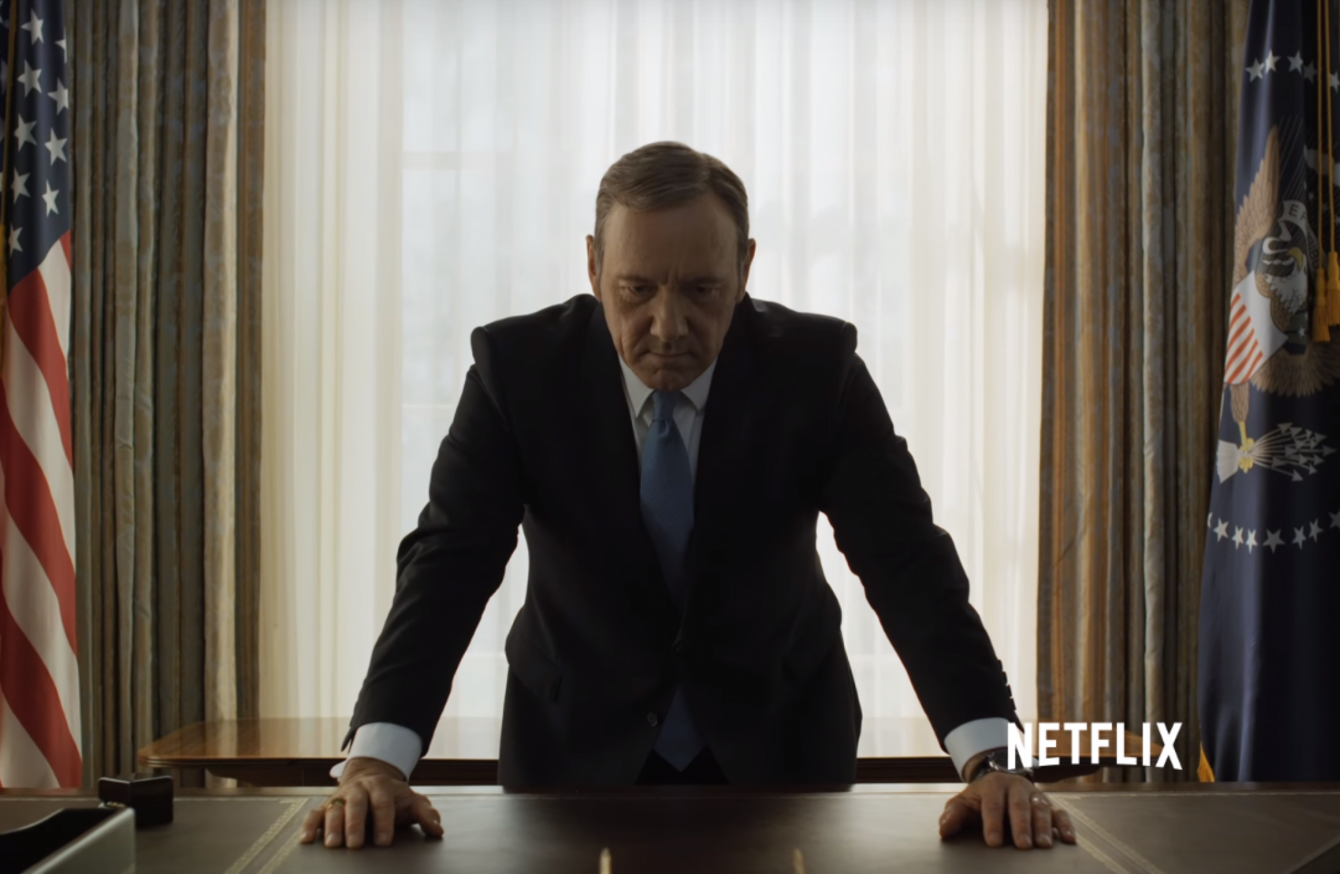 Image: Netflix
Image: Netflix
TV STREAMING SITE Netflix has announced that the upcoming season of House of Cards will be the last one.
According to the Hollywood Reporter, Netflix is currently in production of the sixth and final series of the seminal drama, which marked Netflix's push into original programming.
The series stars Kevin Spacey and Robin Wright as Frank and Claire Underwood – an ambitious, dangerous and manipulative political couple in the US.
The last 13 episodes of the series will air in 2018.
According to the Hollywood Reporter, the cancellation of the show has been in the works since the summer.
However, the announcement today comes at a troubling time for star Kevin Spacey, after he was accused by Star Trek: Discovery actor Anthony Rapp of making a sexual advance on him at a party in 1986.
At the time Rapp was just 14 years old, while Spacey was 26.
In a separate statement addressing the allegations, Netflix and show producer Media Rights Capital said that they were "deeply troubled" by them.
"Media Rights Capital and Netflix are deeply troubled by last night's news concerning Kevin Spacey," the pair said in the statement.
"In response to last night's revelations, executives from both of our companies arrived in Baltimore this afternoon to meet with our cast and crew to ensure that they continue to feel safe and supported.
As previously scheduled, Kevin Spacey is not working on set at this time.
Spacey has come under fire for his own statement in relation to the allegation.
He said that while he has no memory of the encounter, "if I did behave then as he describes, I owe him the sincerest apology for what would have been deeply inappropriate drunken behaviour".
He then said that he now chooses to live his life as a gay man and that he wants to "deal with this honestly and openly and that starts with examining my own behaviour".