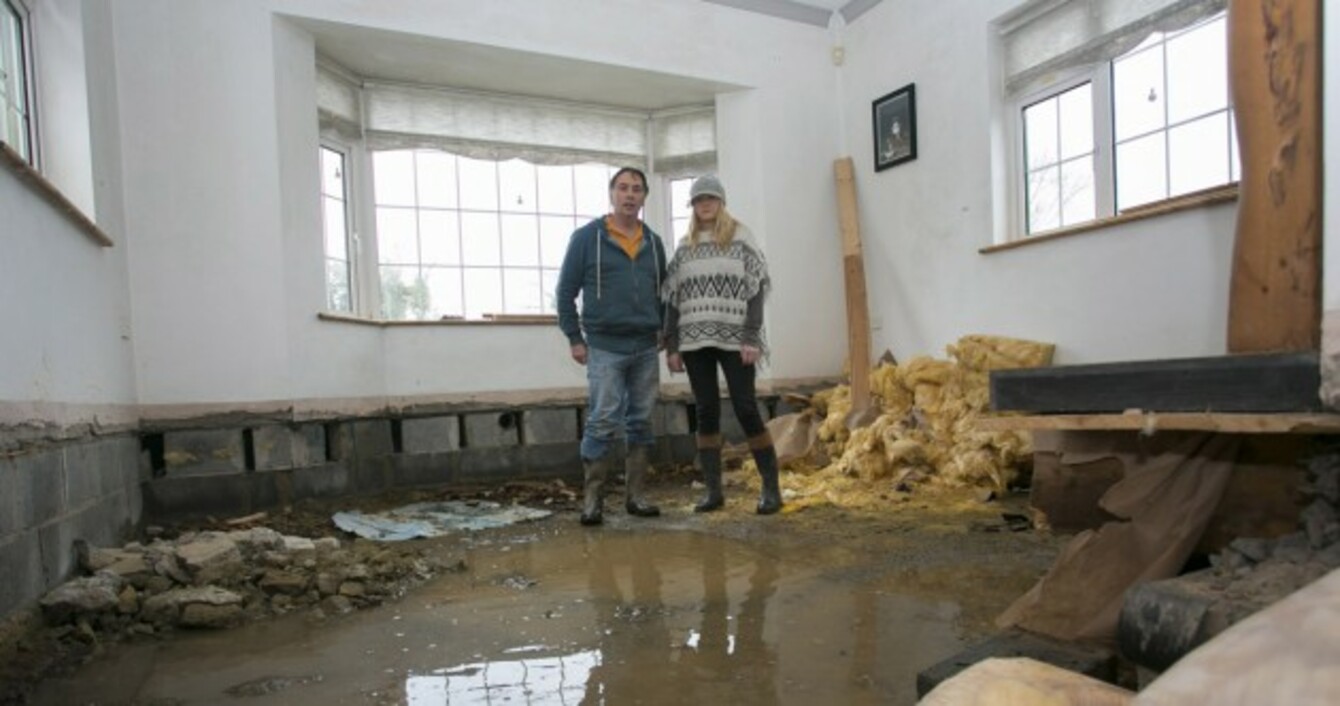 Image: Michael Kelly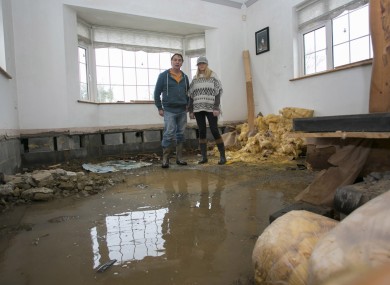 Image: Michael Kelly
MICHAEL AND TERESA Kelly had worked hard their whole lives to afford the home of their dreams.
And in the spring of 2000, they thought they had it; a large bungalow overlooking beautiful green fields in Arklow, Wicklow.
They could look out at sprawling gardens where they could let their rescue dogs, horses and donkeys play.
But little did they know a real-life nightmare was just beginning as water trickled slowly beneath the foundations of their home, rotting the structure from the inside-out.
It was only in 2008 that they realised that their house was a "death trap".
Dream home
Speaking to the TheJournal.ie, Teresa Kelly said: "We had moved in here in 2000. It was the dream house. We'd been working for years, saving for this. We've worked hard our whole lives.
"We always noticed it was slightly cold but were told by the builders 'that's Irish houses for you'.
"It was in 2008 that we were selling the home because it was too big for us that we noticed the mould. I rang someone and they said we could cut up a tiny bit of the floor and see what was there. So we got a man down who did that and reached under the floorboards and just looked and said: 'Oh, God'.
"The house was essentially a deathtrap.The boarding underneath the floors was coming away like wet paper."
On 27 May 2009, the house was condemned by a building consultancy firm, who said in a report that the house was uninhabitable due to "permanent moisture saturation, brought about by a number of design and construction defects."
The house had been on the property market for €750,000 two years earlier.
However, it was now worthless.
The family had spent over €250,000 on building and fitting out the house back in the year 2000.
Teresa's son had developed pleurisy and pneumonia as a result of the damp conditions in the home.
He has since moved out and Teresa and Michael live in a converted shed which they have modernised.
Teresa added: "My son had been sick with pleurisy and pneumonia and it all started making sense now. He hasn't been sick once since he moved into his new home in Dun Laoghaire. Then I got sick.
"The doctors told us that he could pass away. Thankfully, he got himself better. His room was always the coldest.
He had been breathing in that damp air for so long and we hadn't a clue.
In 2011, Teresa developed cancer, citing the stress of their condemned home as something which didn't help matters.
Thankfully, she is in remission.
She added: "Back in 2007, we were getting ready to sell the house. The ad was up online but I didn't feel right selling it to someone because of the bit of mould in the room. It's because of this we found out what was happening below the floors.
"Mentally, it just has us wrecked with stress and worry. Every time I feel ill, I'm worried the cancer is coming back.
"We get angry, of course. But we're going to keep working hard and see what happens. We're trying our best to remain positive."
But what the family want to highlight is how they've been left with nothing.
The family described the construction firm as "cowboy builders". The independent building report described the house as being built with "construction and design defects".
The ongoing saga of this house has meant the couple has thrown their life away.
Michael, a self-employed photographer, continues to plough away, fervently trying to cobble together the money so he can do something with the property.
The family had gone through a solicitor's firm about what they called shoddy building work.
The solicitor, according to the Kellys, had told them their case was open-and-shut and that they would be paid out.
However, when they entered the High Court in 2013, they were told the statute of limitations on poor building work had elapsed and that, even if they went ahead with the case, it would more than likely be thrown out.
Now the couple lives in a converted shed and feel they "have been hung out to dry".
Teresa added: "What we want to do is to make sure that something like this never happens to anyone else. We've gone down every possible avenue. We've exhausted every angle. We're out of options and now we're living here and we have our dogs wandering around what was supposed to  be our dream house. It's turned into a nightmare.
"I don't know what more we can do."
Michael and Teresa have gone through local reps and TDs but they have been repeatedly told there is nothing that can be done.
The couple has set up a GoFund Me page for anyone who feels like donating to their cause.
Teresa added: "We're not looking to be millionaires. We just want to get back to some sort of normality."
This article was originally published on 23 October 2016