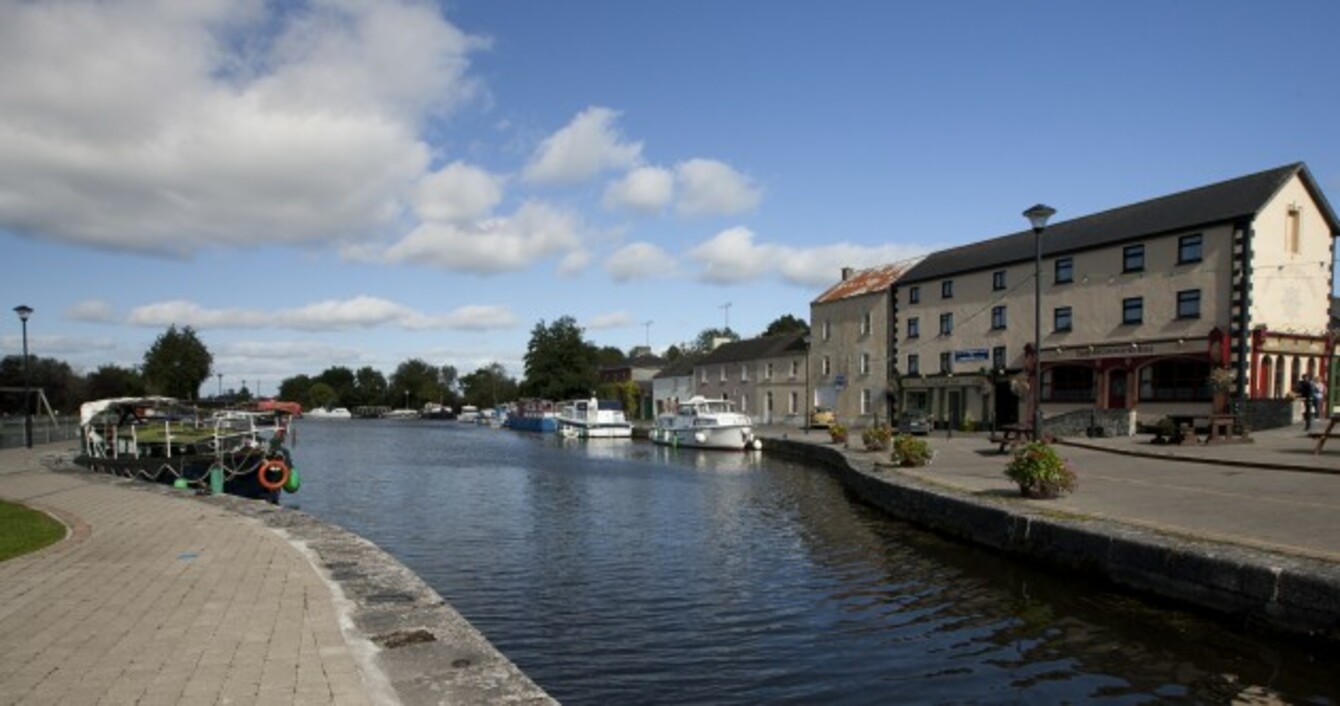 The Royal Canal at Richmond Harbour in the tiny village of Clondra in Co. Longford.
Image: Eamon Farrell/Photocall Ireland
The Royal Canal at Richmond Harbour in the tiny village of Clondra in Co. Longford.
Image: Eamon Farrell/Photocall Ireland
WATERWAY'S IRELAND ARE insisting that new bye-law changes are about acknowledging that more and more people are choosing to live in a houseboat on Ireland's canals.
The public consultation process on the law changes ended yesterday with a number of Midlands politicians claiming that they will hurt tourism and local communities.
Waterway's Ireland say that there are no moorings for boats off the canal system and as a result all boats on the canals are continuously on navigation property.
Much of that property must be kept available for recreation they say, so permanently moored boats must be recognised as such and charged accordingly.
Waterway's Ireland say that at present they have no way of accurately saying how many people live on houseboats in Ireland because there is only one type of licence.
This licence allows you to travel on the network and having permanent mooring does not guarantee that you are there whole time.
Waterway's Ireland spokesperson Katrina McGirr says that they want to be able to track who is living on the system and allow for ease of movement for those who aren't.
"People wanted to live on them and we wanted to allow people to live on the system for longer but part of what we have a commitment that you won't harbour hog," she explains.
Fees and charges
The new bye-laws require you to pay a fee of between €160 to €1,600 for an annual mooring depending on size of boat, location and services provided. If you want a permit for an annual houseboat mooring then you must pay a fee of between €1,250 to €3,500.
McGirr explains that the wide variation between charges is designed to give the authority a lot of leeway over the next 15 years as prices fluctuate. She points to the fact that the proposed annual mooring fee at the popular location at Grand Canal Dock is €2,500 as evidence that charges will not automatically be at the higher end of what is allowed.
The charges also include the connection to water and electricity service and in some cases broadband availability.
A boat moored in the village of Clondra. (Pic: Eamon Farrell/Photocall Ireland)
But there have been objections to the proposed changes with turned Labour Seantor John Whelan saying that the bye-law changes could lead to "disused and derelict backwaters".
"New mooring fees, heavy-handed regulation and exorbitant charges for house boats will have a detrimental effect on access, boating and tourism development. What the canals require is more cop-on and less red tape," he argues.
Another Labour Senator John Kelly has pointed at another rule that he feels is unfair, restrictions on the amount of time a person can moor their boat:
The proposal to restrict mooring to five days is another flawed suggestion, one that is unique to boating on these islands. To think that a boat user could spend five days moored at a location, contributing to the local economy, and then be fined €150 for wanting to stay and contribute for a longer period, is ludicrous.
But Waterway's Ireland have argued that this is in fact is already the rule and that there is still some wiggle room for cruisers.
McGirr says that if a person is moored in one location for five days, if they then move more than three kilometers than they can moor their boat in the new location with no charge.