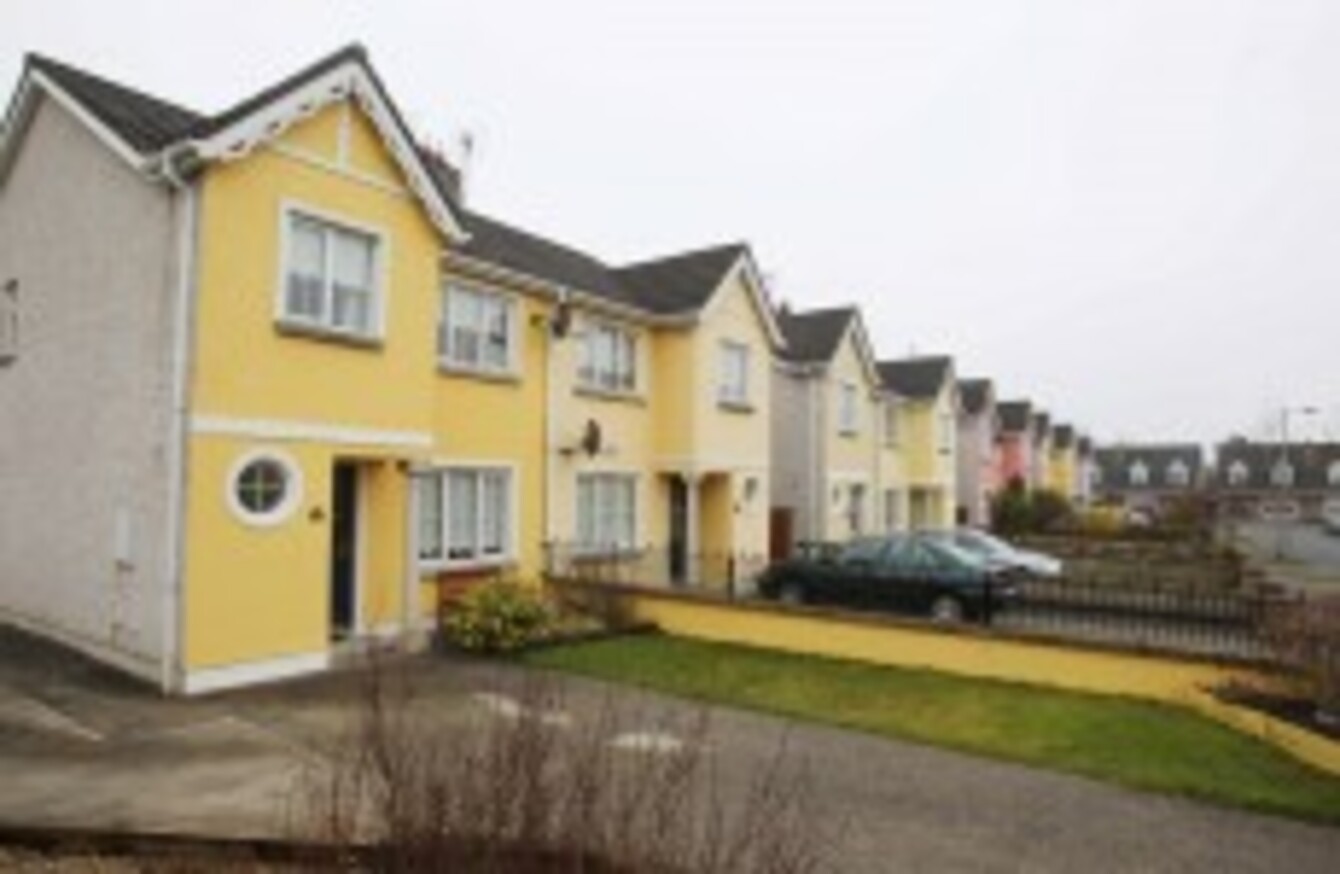 A housing estate in Portarlington, Co Laois
Image: Leon Farrell/Photocall Ireland
A housing estate in Portarlington, Co Laois
Image: Leon Farrell/Photocall Ireland
THE GOVERNMENT HOPES to push through key pieces of legislation this week ahead of the Budget, including legal measures to cut judges' pay and introduce the controversial household charge.
The legal framework enabling the Government to cut judicial salaries – a measure carried by a large majority in last month's constitutional referendum – will be pushed through the Dáil tomorrow and is expected to be passed.
On Thursday, TDs will debate and vote on a bill to introduce household charges. The contents of the legislation have not yet been revealed, but it is expected to enable local authorities to impose a flat charge on all households in their area.
Leaked draft financial documents confirmed earlier this month that the Government was looking at introducing a tax of €100 on every household.
The Dáil will also hear proposed constitutional changes to alter the conditions for candidates running for the Presidency.
The constitutional amendment, sponsored by independent TD Catherine Murphy, would reduce the minimum age for presidential candidates from 35 to 18. It would also introduce a mechanism by which candidates could win a place on the ballot paper by collecting 10,000 signatures from voters.
Such a measure was widely called for earlier this year as independent candidates including Senator David Norris struggled to win nomination despite having widespread popular support.