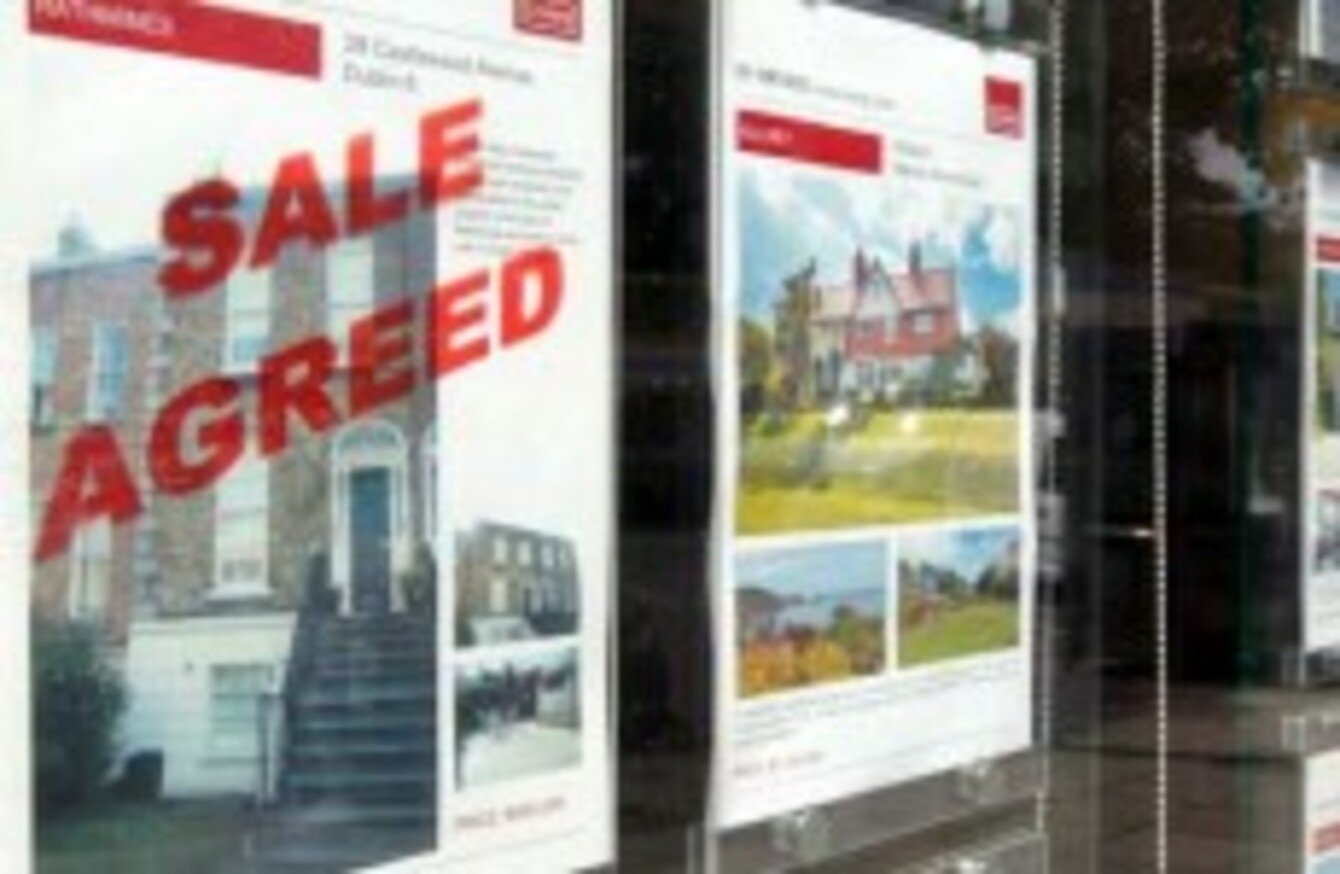 Image: Sam Boal/Photocall
Image: Sam Boal/Photocall
FIRST-TIME BUYERS looking to avail of the Central Bank's relaxed mortgage criteria have a selection of just 395 houses available to them in Dublin.
This number of properties rises to 842 when apartments are included.
This is according to MyHome.ie who have used statistics from their site to come up with the information.
New rules 
This follows the Central Bank announcing last week that it would be relaxing its mortgage rules for first-time buyers.
Those taking their first steps onto the property ladder will now be able to borrow up to 90% of a house's value up to €220,000.
The Taoiseach said this week in an interview on Newstalk's The Pat Kenny Show that he thought the average earner saving €30,000 for a housing deposit was 'achievable'.
The regulations will still impose a limit of 3.5 times loan-to-gross income ratio.
It is hoped that these new rules will prevent a new housing bubble from emerging.
Response
Speaking about the findings, MyHome.ie Managing Director, Angela Keegan, said she felt the new rules were balanced but that action now needed to be taken to address the lack of supply in the capital city.
"The new measures won't solve the supply issue that exists and that's why we are calling on the government to address this issue urgently. Right now there are only 395 houses for sale at or under the €220k mark while if we include apartments the figure rises to 842," said Keegan.
She went on to describe the situation in Dublin as "clearly not sustainable".