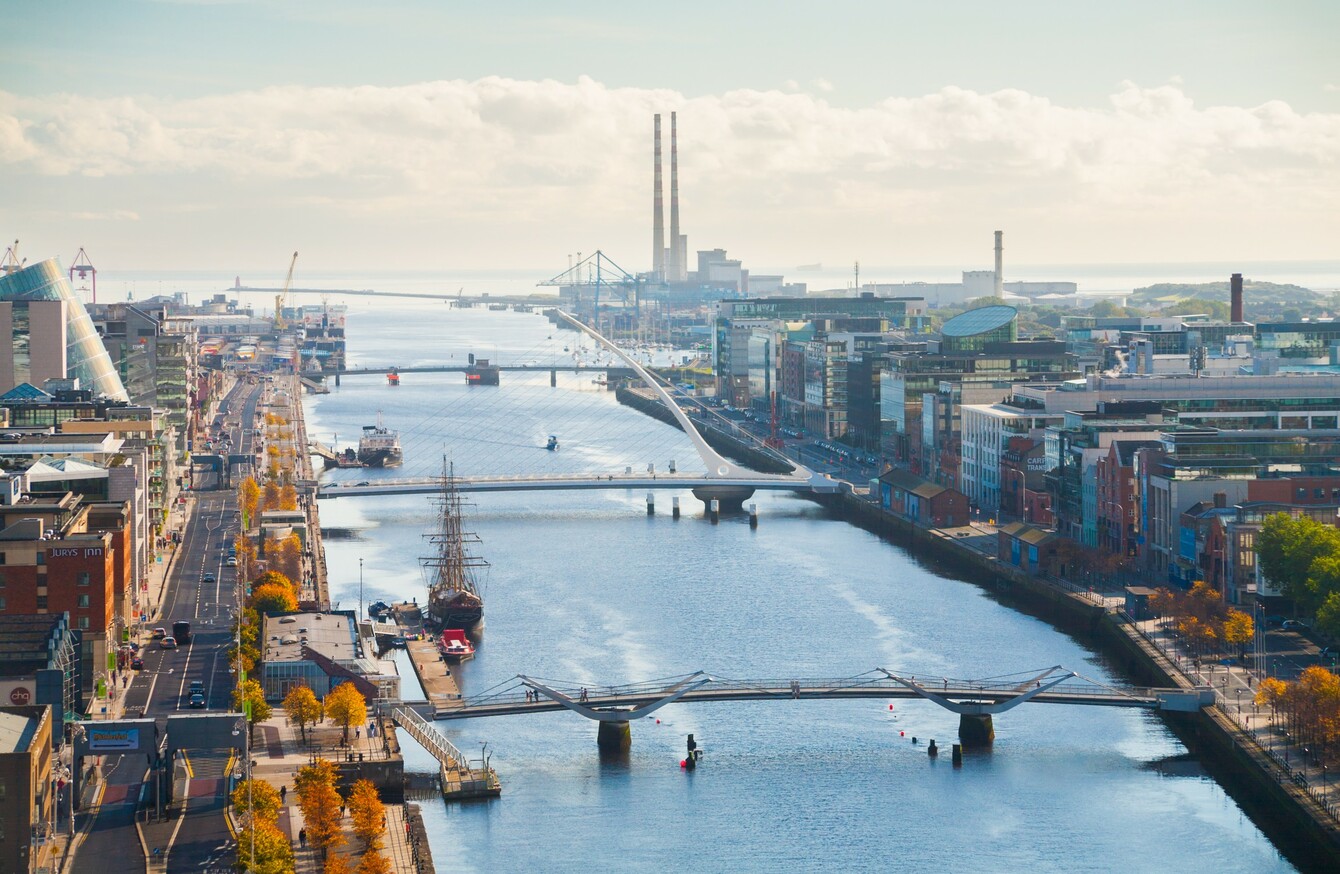 A view of Dublin's docklands.
A view of Dublin's docklands.
HOMELESS CAMPAIGNERS HAVE called on the Government to change the current law, whereby some people sharing houses or flats do not enjoy any tenancy rights.
Ireland's burgeoning homeless crisis has forced a lot of people into house-sharing situations who would otherwise prefer to live by themselves, or with friends.
Last month, 97 families became newly homeless in Dublin. In just seven months this year, 599 families and 1,202 children have become homeless in the capital alone.
There are now over 1,000 homeless families in Dublin, and over 2,00 homeless children.
While tenants are protected to a certain extent under the Private Residential Tenancies Board (PRTB), this does not apply to those who move into a "rolling-lease" houseshare.
According to Threshold, a national homeless charity, tenants have very little rights if they're not on the actual lease and don't deal directly with the landlord.
In fact, they're not tenants at all – but licensees.
Not actual tenants
A licensee generally pays rent to someone – an actual tenant – who is on the lease.
Indeed, licensees living with tenants enjoy similar rights to a lodger sharing a house with the owner – and don't qualify for minimum notice periods, or other rights.
Threshold advises tenants moving into houseshares or flatshares to deal directly with the landlord, or property agent, in order to create a tenancy and allow them rights.
"There is a big difference between a tenancy and a licence arrangement," Stephen Large, Dublin manager of Threshold Ireland, told TheJournal.ie.
This issue will often arise in houseshare scenarios where people move in or out, and the parties may not be aware of the difference until a problem arises.
Generally, landlords let out a property as a whole, with one tenancy covering at least one tenant, he said.
But, Large added, if someone effectively rents from another tenant without dealing with the landlord – or signing a tenancy agreement – they are effectively a licensee of the other tenant or tenants.
Licensees
He said:
Basically licensees are given permission to reside there and cannot avail of the rights and protections afforded to a tenant renting directly from the landlord.

For example, they are not entitled to a minimum notice periods, rent reviews or referring a dispute to the Residential Tenancies Board except in exceptional circumstances.
In order to benefit from those rights, new tenants – or rather, licensees – can apply to join the lease after six months.
But existing tenants can decide to refuse this request, however.
"If this is unreasonably refused they can refer this to the Residential Tenancies Board," Large added.
You would need to check the specific agreement if any to see what options the person has to pursue further for example breach of contract.
Two-tier system
People in houseshares who are not on the lease may regard themselves as tenants, but are actually "second-class" housemates who do not qualify for tenancy rights, according to the Peter McVerry Trust.
They have called on the Government to reform what it calls a two-tier system, with tenants on the lease effectively enjoying what they called owner-occupier-type powers over housemates.
"Any sort of gaps in the system in terms of tenancy rights means there is more scope for people to fall though," McVerry Trust spokesman Francis Doherty told TheJournal.ie.
I don't see any logic to creating a hierarchy of tenants depending on whether your name is on a piece of paper or not. I think there should be equal rights from day one.If you're a paying tenant abiding by the terms and conditions of your tenancy, you should have equal rights.
At present, a 'licensee' or sharing tenant not on the lease (or dealing with the landlord) can apply to be recognised as a tenant after six months – but the existing tenants can refuse.
"There should be no wait for you to access the same rights as another person, the rights, if your name is on a piece of paper," Doherty added.
We see exploitation of this type when there are gaps in the law that allow people to take advantage of others.
"A tenant is vulnerable, if they don't share the same rights as other tenants who are living in the same property.
It absolutely needs to be looked at and reformed, because any sort of gaps that allow people to fall through.
Passive
"Firstly we need to make tenants aware of this loophole," Doherty added.
"There is a passive approach from Government to people in the private rental sector, about their needs and their rights.
Ensuring that there is are strong rights for all tenants should be of paramount importance.
The Peter McVerry Trust are also campaigning for empty derelict sites and empty private properties to be brought into use, and will be relaunching the Reusing Dublin website in the coming days to campaign to bring back vacant buildings into the housing system.