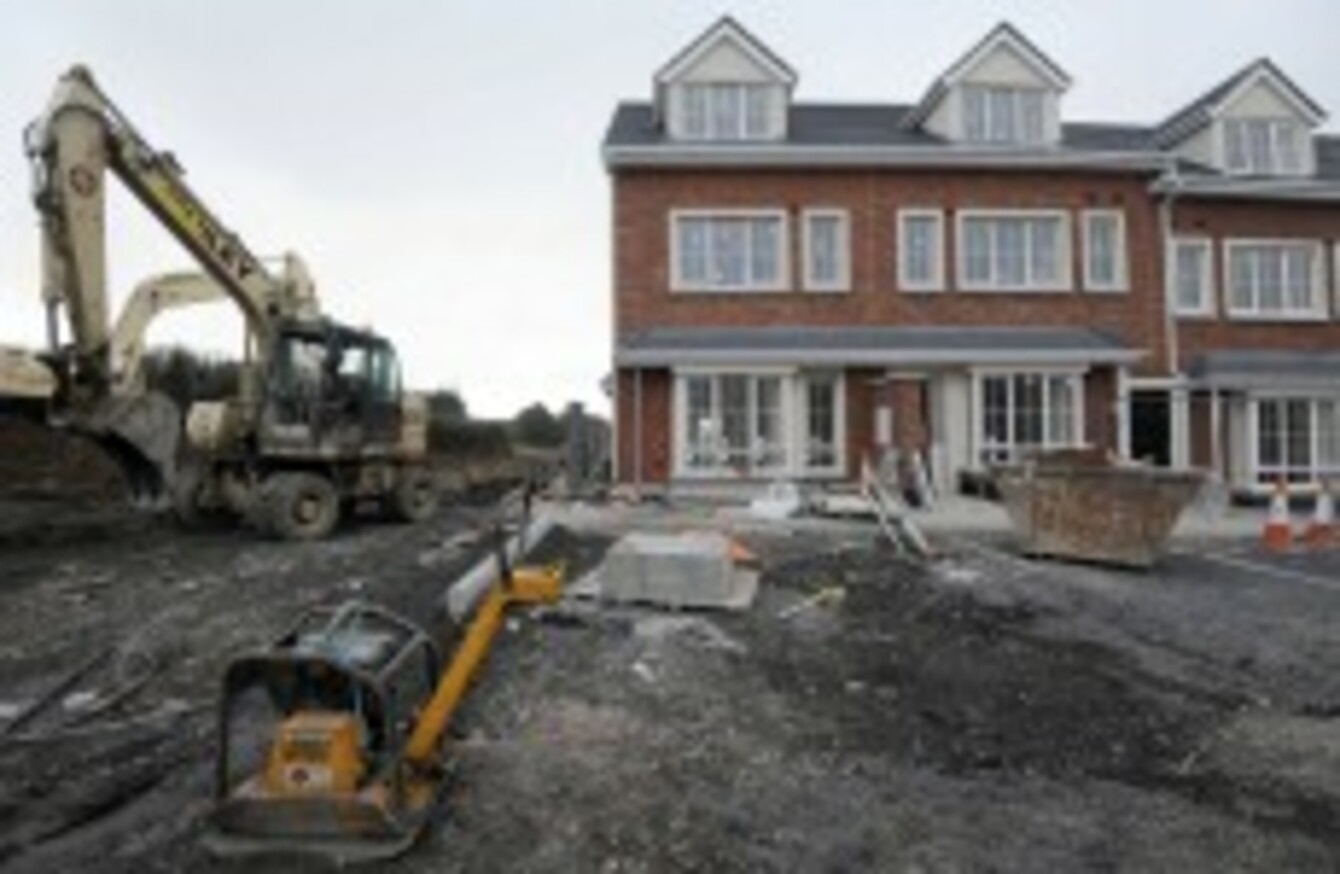 Image: Laura Hutton/Photocall Ireland
Image: Laura Hutton/Photocall Ireland
NEARLY 80,000 URBAN homes are needed to meet the needs of Ireland's growing population.
That is the opinion of the government's advisory body the Housing Agency.
The latest report from the agency says the residential units are needed by 2018, with the majority needed in urban areas.
Dublin needs the most of the 79,660 units, the report concludes, with the capital in need of 37,581 units, 47% of the total.
Cork will need nearly 1,500 units by 2017, while Galway and Limerick will have shortages in 2015, needing 2,316 and 2,635 units respectively.
Housing Minister Jan O'Sullivan says that the report is important, and says that the 80,000 figure is "an accurate one".
She said that finance for developers was a key issue and that her department was "willing to be flexible" on planning permissions.
She said that there she was not happy that there was finance available to build houses, but said that it was important to safeguard against speculative building.
"We want to develop a country where people can live in good, sustainable communities."
The Chief Executive of the Housing Agency John O'Connor told RTÉ's Morning Ireland that "we haven't been building any housing for the last five years, and now we're seeing, particularly in Dublin, shortages of housing and that's reflected in increasing rents and increasing house prices."