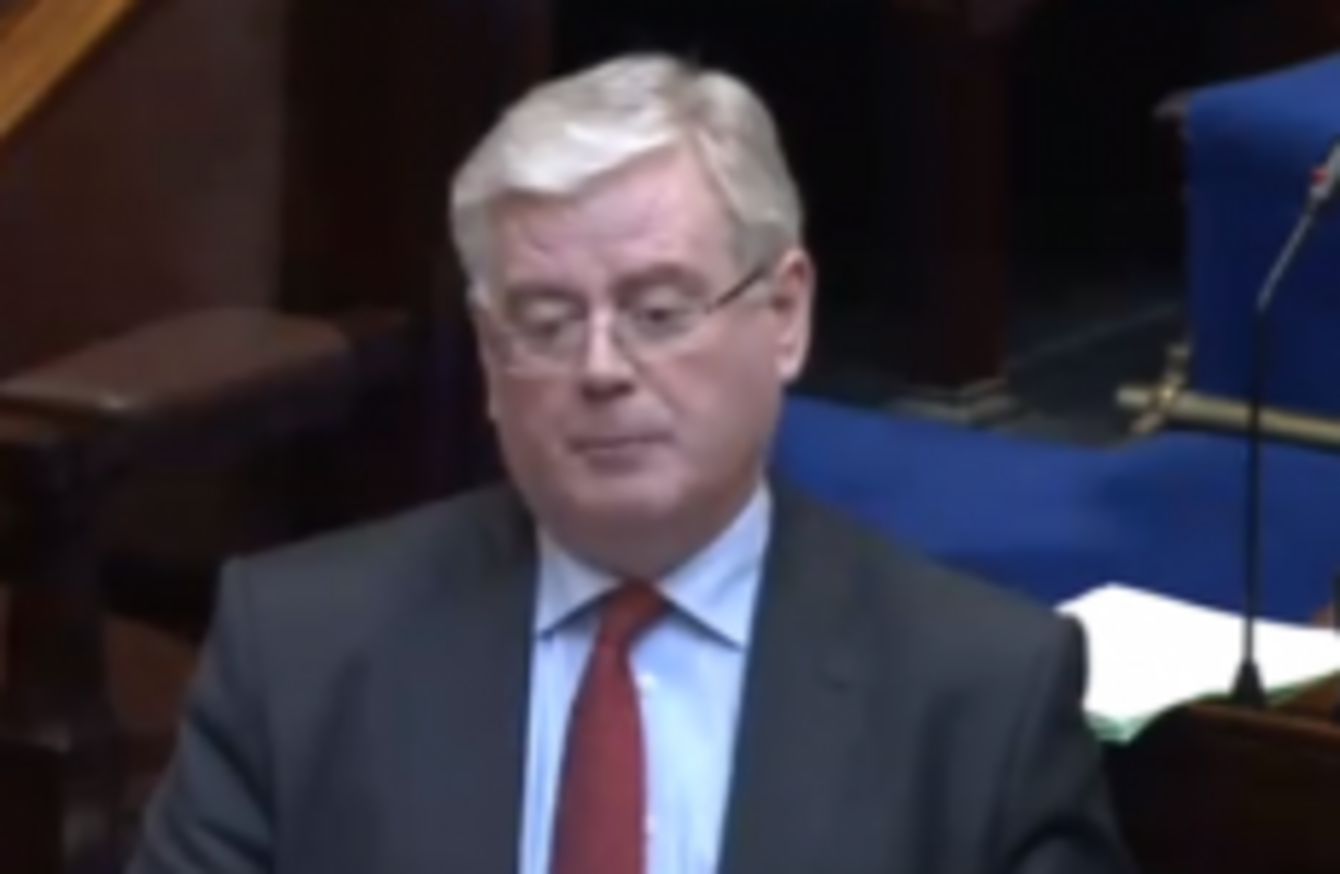 THE TÁNAISTE GOT quite animated in the Dáil this afternoon as he reminded Fianna Fáil and Sinn Féin of the responsibilities they won last Friday.
Following a question from Sinn Féin's Jonathan O'Brien about the housing crisis, Eamon Gilmore said the objective laid out by the junior minister with responsibility to end homelessness by the end of 2016 should be pursued by government, homelessness agencies and local authorities.
"After last Friday's election, that responsibility is now shared more widely politically," he noted, adding that he hopes that the new arrangements in local authorities will lead new sites for social housing.
He mentioned that some parties will be the largest representation on some local councils, asking them to "commit to ensure sites are made available and plans are drawn up for the provision of social housing and that needs are met".
Let's get real here, because this is not just a matter about the money being provided. It is also a matter of local authorities agreeing where those houses are going and establishing and identifying sites where social housing can be built and bringing those proposals forward.
He added that he looks forward to seeing members of local authorities "who have consistently objected to social housing" to putting forward proposals for such housing.
With rising spirits, the soon-to-be ex-Labour leader called out a number of newly-elected local representatives for having stood with protesters to demonstrate against social housing being built in certain areas.
I look forward now to people who have spent the last number of years placing pickets and holding protests against the building of social housing around the country…bringing forward proposals to build social housing.
And facing up to your responsibilites and saying, 'That is where local authority hosuing is going. We want to build 100 houses on that site, we want to develop council housing on that particular site'.
Earlier, Gilmore evaded questions about whether the Taoiseach or Brian Purcell of the Department of Justice should answer questions about the resignation of former Garda Commissioner Martin Callinan in the Oireachtas.
Responding to Michael McGrath's query whether there were any obstacles in place to prevent such questioning from taking place, the Tánaiste said it was a legal question that he was not fit to answer as he was not a lawyer.
He also jumped to criticise McGrath's party for failing to take action on garda reform during their years in power.
"Problems in the Garda Síochána did not start when this government came into office," he exclaimed.
"We have had time and again, tribunals go on for years. By the time they finish, nobody can remember what they were set up to investigate – and nothing is done about it."
During Leaders Questions, both Fianna Fáil and Sinn Féin mentioned Gilmore's resignation as leader of the Labour party, wishing him well in the future.
He thanked them for their words and reminded them that he is not retiring from politics.
"I plan on being around for a while," he noted, with a smile.