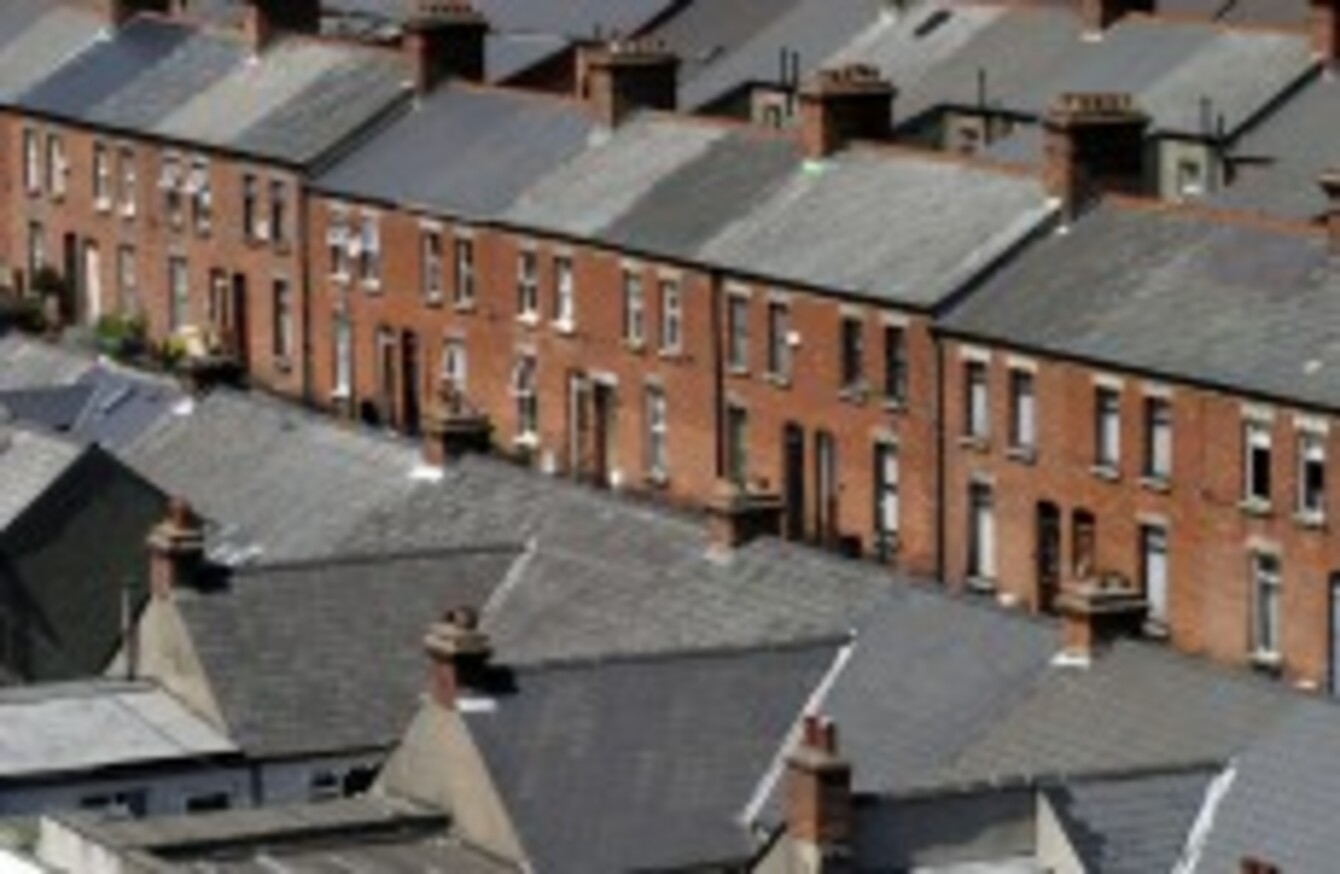 Terraced Street, North Inner City Dublin.
Image: Shutterstock
Terraced Street, North Inner City Dublin.
Image: Shutterstock
FUNDING OF €50 million has been announced that will bring about the construction of more social housing nationwide.
The Minister for Housing and Planning Jan O'Sullivan said the investment in the housing capital budget will be spent on bringing long-term vacant units back into use, construct new social housing units as well as refurbishing housing units for homeless people.
Investment 
The minister said that the funding will make a real difference to families in need of social housing throughout the country with the vast majority of spend to be completed in 2014.
She added:
The €20 million additional investment in turning long-term vacant units into high-quality family homes will produce approximately 800 homes.

This is in addition to the funding to bring back into use 950 homes announced in April, giving a total of 1750 homes produced under this measure.

It will mean that the vast majority of vacant local houses that can be allocated are brought back into use.
However, Dublin City Councillor Mary Fitzpatrick put forward an emergency motion to Dublin City Council this week on behalf of the Fianna Fáil Group to reject a proposed cut to their capital funding of almost 50 per cent for council housing in Dublin City in 2015 and 2016.
The motion was passed unanimously.
Crisis level
Meanwhile, Councillor for People Before Profit Brid Smith called on the government to make an emergency fund available for the construction of at least 10,000 new housing units over the course of the lifetime of the newly elected City Council.
Fitzpatrick continued "With increases in those joining the housing list, rents rising and in the absence of a housing strategy this move by Minister Jan O'Sullivan, were it to go ahead, would drive people directly in to homelessness. Quite simply, there will be nowhere else for those without homes to go.  There are 20,000 applicants on Dublin City Council's housing list today, to put plans in place to cut council housing by almost 50 per cent for the next two years is beyond reckless".
Smith said that the City Council acknowledges that the housing crisis in the city has reached "breaking point" adding that the council had failed to fulfill its responsibilities to the people of Dublin over the course of the last five years.
"In order to highlight this issue and leave a positive legacy for action to the next elected Council" she said they were making a list of demands to the minister to bring an end to the housing crisis. this Council will take the following demands to the relevant Ministers in Government.
As a result of this motion put down by Fitzpatrick, the City Council have called on Minister Jan O'Sullivan to meet with the elected representatives to present "her rationale behind this savage cut to funding and to deliver her plans for dealing with the growing housing crisis in Dublin" concluded Fitzpatrick.