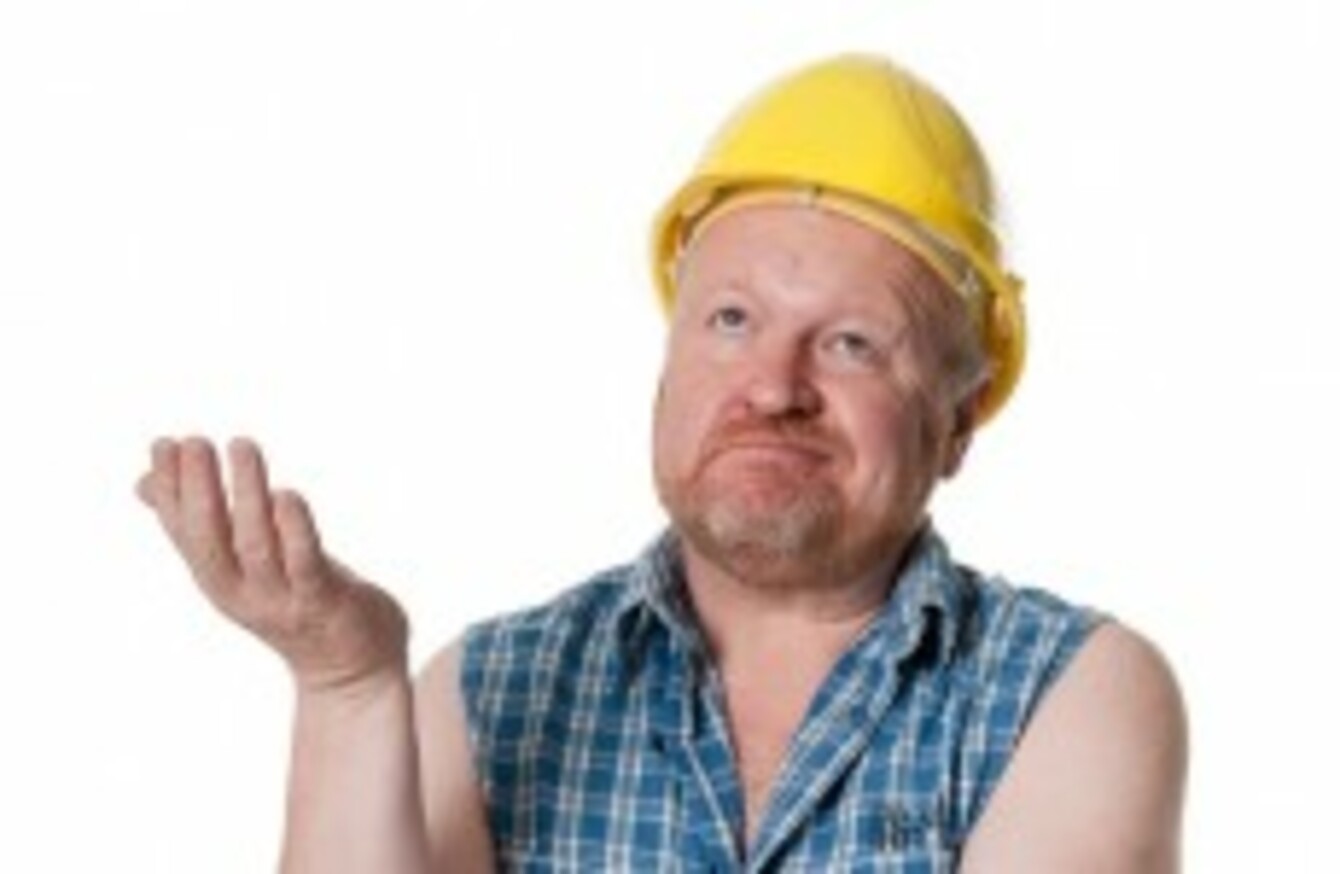 Image: Shutterstock/Terence Mendoza
Image: Shutterstock/Terence Mendoza
Updated at 11am
PLANNING APPLICATIONS FOR 2015 have remained sluggish, despite a lack of supply being pinpointed as a cause of the housing crisis.
The beginning of 2015 has seen growth in the residential construction sector in Ireland remain sluggish.
The latest edition of the National Housing Construction Index reveals an increase in planning applications in 18 counties, but the number of projects actually beginning falling dramatically.
Compared to the same period in 2014, planning applications have risen nationally by 9%, while commencements have fallen by 62% in the first two months of 2015, with every county recording a decrease.
Growth
Louth and Sligo were the best performing counties for the first two months of 2015, recording growth of 154% and 100% respectively, as Longford (50%), Kilkenny (47%), Meath (44%) and Laois (44%) also returned significant increases.
Planning applications in Dublin fell by 4%.
The index is produced by a team of researchers at consultancy Link2Plans and it relates to all Planning Applications and Project Commencements throughout the months of January to February 2015.
Managing director Danny O'Shea says that building regulations which came into force in March 2014 skewed the first quarter of last year, but that numbers are still slow this year.
Commencements for the first two months of the 2015 are up over 3% on the same period in 2013 which probably gives a more accurate picture of the steady but slow growth in the sector.