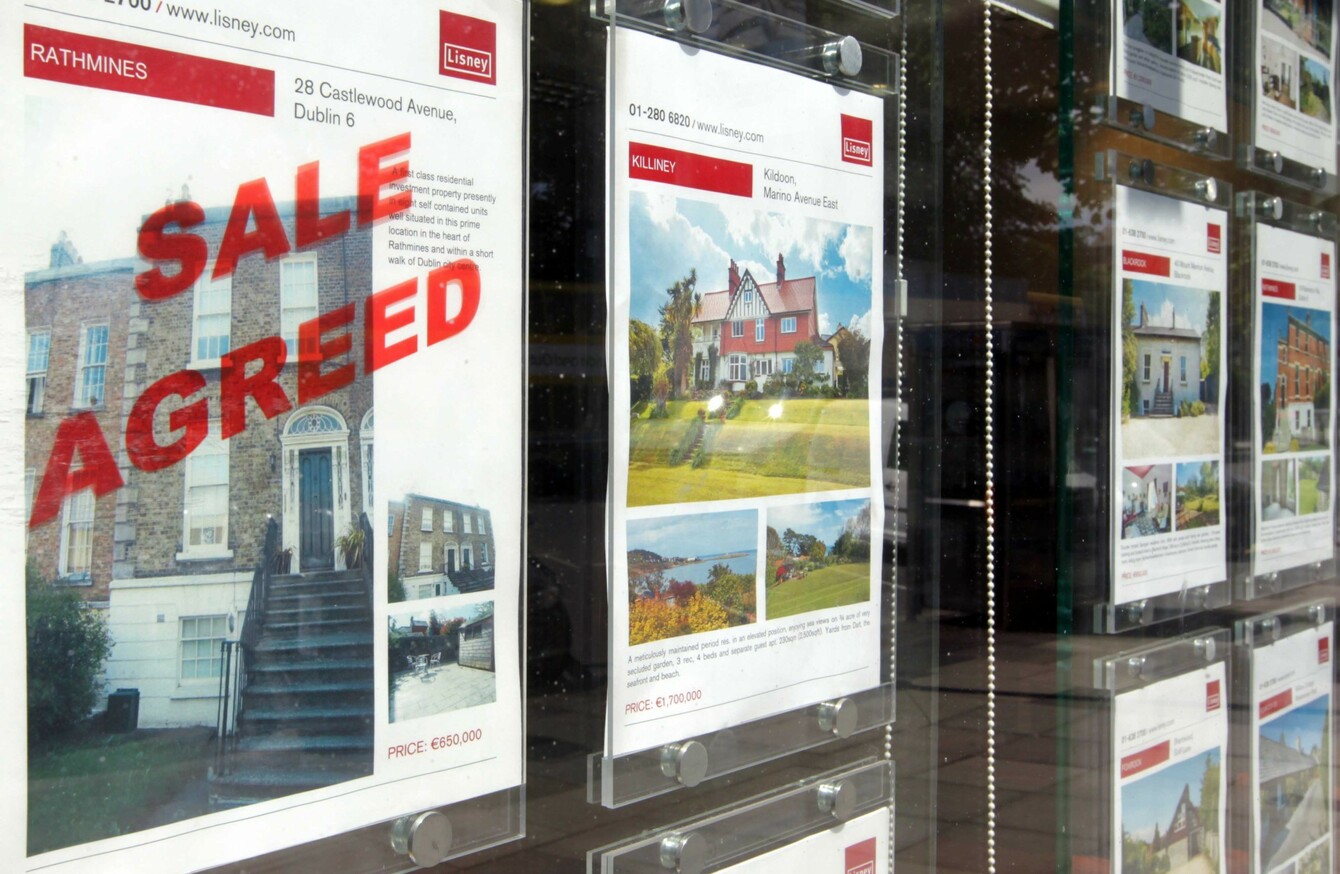 Image: Sam Boal/Photocall Ireland
Image: Sam Boal/Photocall Ireland
IRELAND'S PROPERTY MARKET is getting more and more abnormal according to new figures which show that fewer houses are being bought.
The stats from Geodirectory combine their own database with figures from Census 2016 and also show the effect Dublin has on house prices and the number of properties being sold.
The report by the property database says that in the last year, the percentage of property transactions have decreased and brought the market further away from where it should be
"One key statistic which the report highlighted was that the national average housing turnover rate in the year to June 2016 was 2.1%, which was slightly down from 2.2% last year and is still well below what would be deemed to be a more normal housing turnover rate of around 4-5%," said Annette Hughes of DKM Economic Consultants.
Nationally we're seeing an uptake in construction, however Dublin is still dominating with 25% of homes under construction located there.
In the year to June 2016 there were 42,960 residential property sales in the country.
The figures show that, even relative to the size of its property stock, Dublin has a higher percentage of its properties being sold than any other county.
The national average house price for the year was €232,862, falling to €168,078 when Dublin is excluded. The average sale price in the capital was €315,564 according to GeoDirectory.
In terms of vacant properties, this was tracked by the recent Census and found that nearly 30% of properties were vacant in some counties in the north west.
Leitrim had the highest vacancy rate at 29.5%, followed closely by Donegal with 28.2%.
The database recorded a total of 2,015,260 residential homes across the country with detached houses being the most common.
Apartments make up 9% of the number of dwellings nationwide.