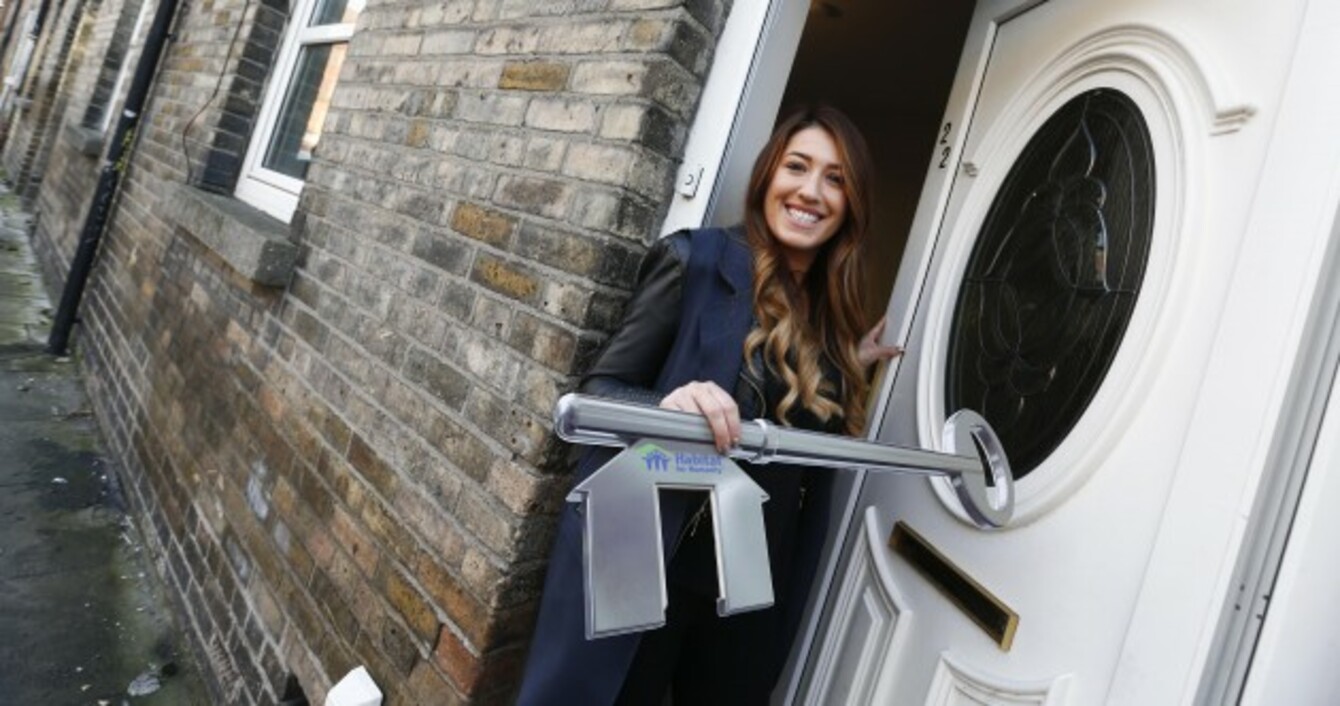 Image: Conor McCabe
Image: Conor McCabe
28-YEAR-OLD Lisa O'Brien and her partner have been together for 12 years.
She is a hair stylist and he works as a manual operator. For years they worked hard in the hope of being able to buy their own home together, but with the lack of affordable housing in Dublin they were just never able to.
Lisa has been living in her family home of seven, sharing a bedroom with her two younger sisters. Her partner remained at home with his family of five.
Now, thanks to non-profit housing organisation Habitat for Humanity Ireland, the couple will come off the housing list and can live in their own two-bed home, paying a small, affordable mortgage.
The house was previously a derelict Dublin City Council house and was the scene of a lot of anti-social behaviour. Renovation work was completed with the support of Humanity's donors and volunteers.
Lisa and her partner received the keys to their new home yesterday.
"Now that we have a place of our own, we feel excited for the future. We are finally putting roots down. Our relationship has progressed and we are starting a new chapter of our lives. Now we have hope for the future," Lisa O'Brien said, speaking from her new home. "In 10 years' time, we hope to be healthy and happy with our family and friends around us. This home is a big part of that."
To be able to continue our lives in the community we grew up in – that is something really special. We can now have our close friends and family around for a cuppa and a chat. Something so small, but something we've never been able to do.
She said she was thankful for all of the people who helped to give her and her partner this stability and freedom.
"It's amazing to think that people care so much to help families improve their lives."
Executive director of the organisation, Vinnie Cunningham said "housing is foundational to breaking the poverty cycle".
"It is about helping to give a hand-up to families to become self-sufficient. Once a family has a safe and decent home, they can begin planning for tomorrow," he said.