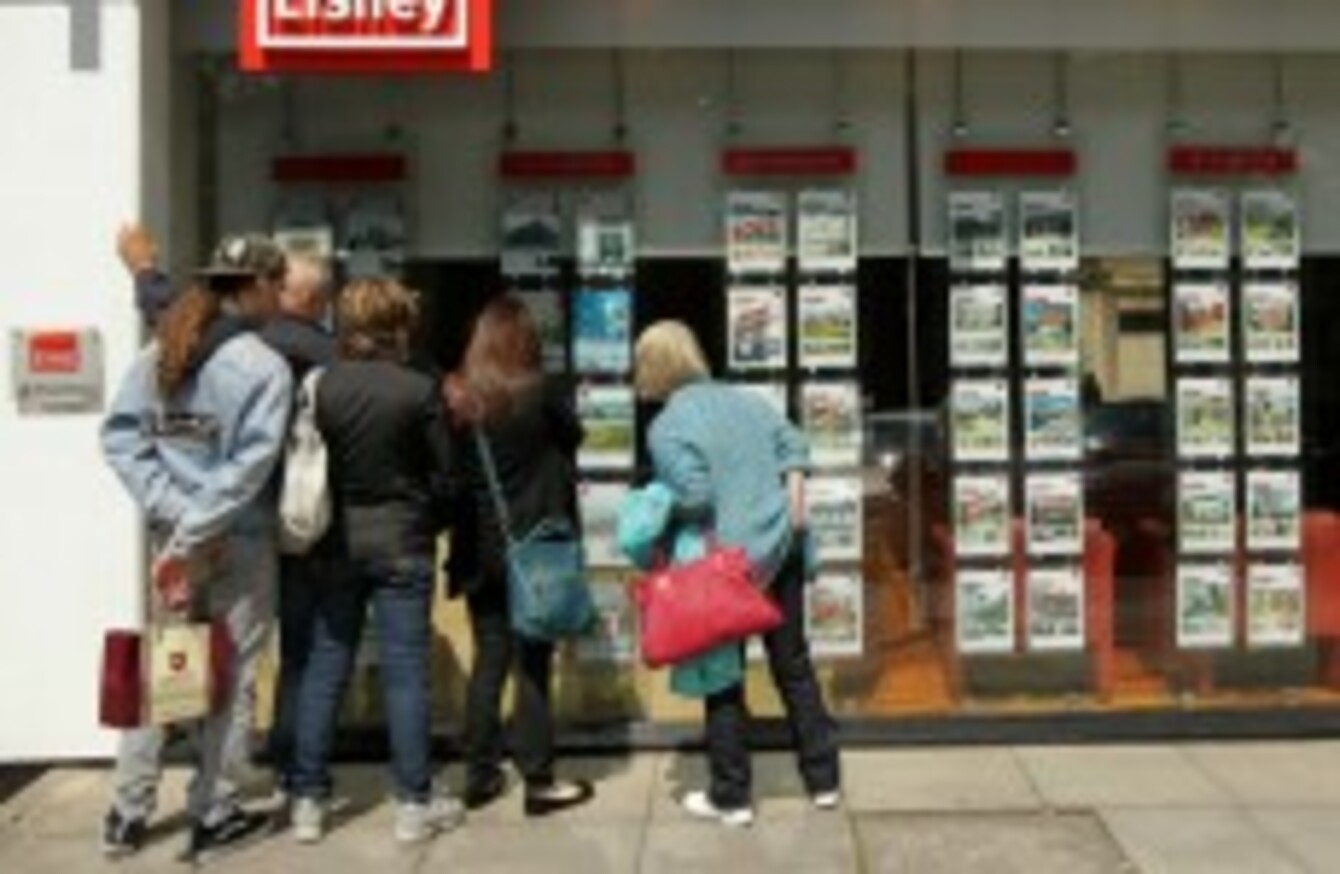 Image: Sam Boal/Photocall Ireland
Image: Sam Boal/Photocall Ireland
BAD NEWS IF you are saving for a house of your own – you might not see prices dropping or stabilising any time soon.
That's if this latest Goodbody survey is anything to go by.
Called 'Irish Housing Market from the ground up', it looks at the past twenty years of behaviour in the housing market.
The report says that ongoing supply and demand imbalances in Irish residential property will lead to further growth in prices and rents in the coming years.
Will the market start to normalise?
The report suggests that will happen at the end of the decade.
The Irish housing market is two years into what we believe is a sustainable recovery. Led by Dublin, the first stage of this recovery has been in prices. A normalisation of transactions, mortgage credit and supply over the coming years will improve the quality of this recovery. Strong, albeit moderating, house price growth, though, will continue to be a feature.
The excess housing built in the main cities during the boom years were taken up by young buyers, but there's still more demand now that things are improving (and austerity is over).
The report says that the new Central Bank mortgage restrictions will "cause a moderation in new mortgage lending" – but that we shouldn't expect that until the second half of this year.
Need for houses
Housing completions grew in 2014 for the first time in eight years, but "are struggling to keep up and are far below peak levels", says the report.
"Irish demographics have not changed because of the crisis," pointed out Goodbody chief economist Dermot O'Leary. "There is a need for 30,000 units a year nationwide, but fewer than half that are being built."
Prices are rebounding "strongly" now that the Irish housing market is two years into a sustainable recovery, said Goodbody.
We have seen some sharp increases reported, but this report argues that "prices are still around fair value and affordability is close to historical averages".
Goodbody expects a normalisation in the market over the coming years.
The report finds that:
Overall, housebuilding in Ireland is set for a multi-year period of growth as strong demand continues to outpace supply, especially in the greater Dublin area where shortages are evident.