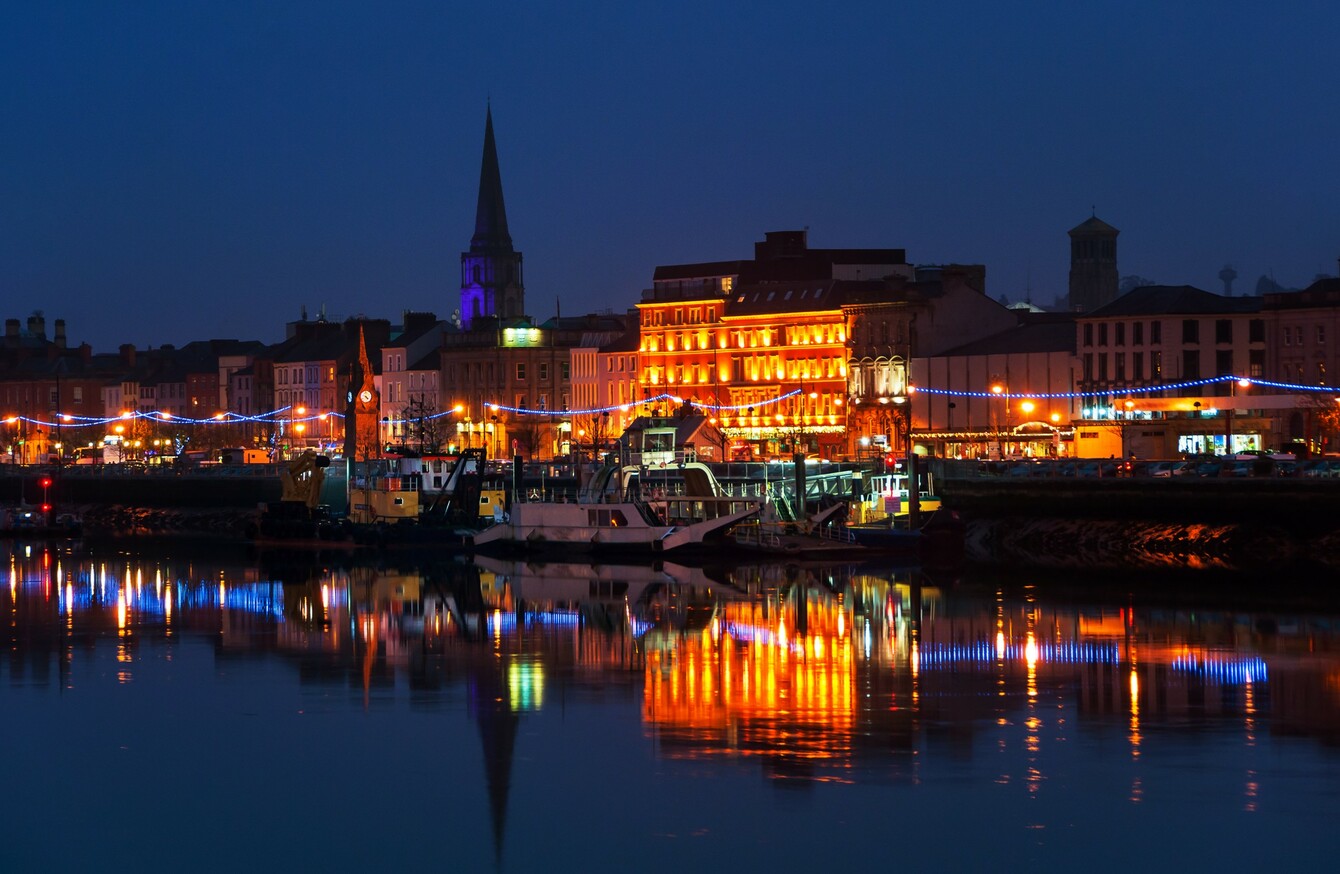 Asking prices in Waterford city continue to increase.
Image: Shutterstock/M.V. Photography
Asking prices in Waterford city continue to increase.
Image: Shutterstock/M.V. Photography
A DROP IN the number of available homes for sale and a sharp increase in house prices outside Dublin – this is the state of the housing market at the start of 2017.
The final report from property website Daft.ie for 2016 notes that there were far fewer residential properties on the market in December than there were the previous year.
On its listings, there were 21,800 available for sale compared to 25,500 in December 2015 and is the lowest national total of available stock since January 2007. MyHome.ie has also released a report based on the Q4 listings on its site in 2016 and found it had 20,875 properties listed for sale at the end of 2016.
The demand for homes remained high, "albeit limited by Central Bank rules" according to Daft.ie report author Ronan Lyons, resulting in sharp inflation in asking prices for the last three months of 2016.
In that report, Waterford city saw the biggest jump on the same period last year, with list prices up by 14.6%. Limerick city was close, with a 14% hike. Galway city also experienced a large year-on-year increase at 13%. Cork city and Dublin city remained in the single digits at 9.2% and 5.1% respectively.
The MyHome.ie report looked at changes in median asking prices listed on their site over the past 12 months and found that asking prices in Cork city went up by 9.5% in 2016, while Galway city prices on their site were up 8.6% for the year.
Both the MyHome.ie and Daft.ie reports delve into the regional changes in prices. It should be noted that MyHome looks at the median price of a home (this is the price of a home in the middle of the market, with exactly half of all homes listed above this price, and half below) while Daft looks at the average price of a home in its report.
Asking prices rose nationally for 2016
However, their results show generally similar trends for the last quarter of 2016 – a slight fall overall in prices in Munster, relatively stable prices listed for Connacht and Ulster and a small reduction for Leinster. This slowdown in Q4, as the MyHome.ie report finds, is mostly due to seasonal factors and a slowing of sales in the winter.
Overall, both listings websites found inflation rose nationally for 2016. Daft.ie had average asking prices rising by 8% in 2016 while MyHome.ie had median asking prices up 5.5% on the year.
Conall MacCoille, chief economist with Davy Research which compiled the MyHome report, said: "2016 has seen the housing market grind tighter."
What about actual selling prices?
Both reports cite asking prices but the Daft.ie report shows that the average selling price is now above the list price in all provinces on its site. This is in line with the last quarter of 2015 for Leinster (although properties only go on average for about 1% over the asking there). It is also a similar situation in Munster, where the average home goes for slightly above the list price. The big change in Q4 2016 versus the same time last year is in Connacht where homes now go for, on average, 7% above asking. This time last year, the sale and asking prices were pretty much in line.
Despite the increase in prices in Connacht, Dublin city and county and Co Wicklow are still the most expensive places to buy in Ireland:
Still of huge concern is the decade-low of available stock for sale, both in the second-hand and new home sectors. Ronan Lyons warns of a volatile market where the rise in population and weak supply are going to put home ownership out of the reach of more and more people.
#Open journalism No news is bad news Support The Journal

Your contributions will help us continue to deliver the stories that are important to you

Support us now
The dangers of the 'new normal'
While overall asking prices rose at a similar rate in 2016 (8%) to 2015 (8.5%), making this "perhaps… the new normal," Lyons notes:
Normal does not mean healthy, however.

We know that in a healthy housing system, any extra demand for more housing is offset by more supply – in other words, the real price of housing should be stable, once general inflation is taken account of. In Ireland, general inflation has effectively been zero not just over the last 12 months but indeed over the last decade.

So Ireland is currently trapped in a situation where housing prices are increasing far faster than prices in the rest of the economy. This is not sustainable but the latest indications are that this high rate of inflation is embedded in the market, due to strong demand and weak supply.
Lyons uses some stark statistics from the CSO to underline his prophecy:
Ireland's population increased by 170,000 people between 2011 and 2016 – taking into account the average composition of new households of 2 to 2.5 people, this is 75,000 new households in five years.
In the same five years, 17,000 new homes were added to our housing stock (excluding holiday homes) – that's just two homes per ten families.
Net migration and a natural increase (the surplus of families being formed over families 'dying' out) are bringing further pressure to bear on future housing demand.
Would-be buyers are feeling similarly pessimistic about their chances in the market – a Daft.ie survey into market sentiment showed that only 32% of respondents now believe that house prices are good value – and that figure is only 13% in Dublin, the lowest rate in five years.
Conall MacCoille, writing in the MyHome.ie report, noted that just about 1% of Ireland's housing stock was for sale at the end of the year and warned of "substantial house price gains in 2017″.
He also said that both the Help-to-Buy scheme and relaxing of lending rules to allow access of 90% loan-to-value mortgages to first-time buyers will also push up house prices. He gave the stark prediction that "double-digit house price inflation in 2017 is a distinct possibility".