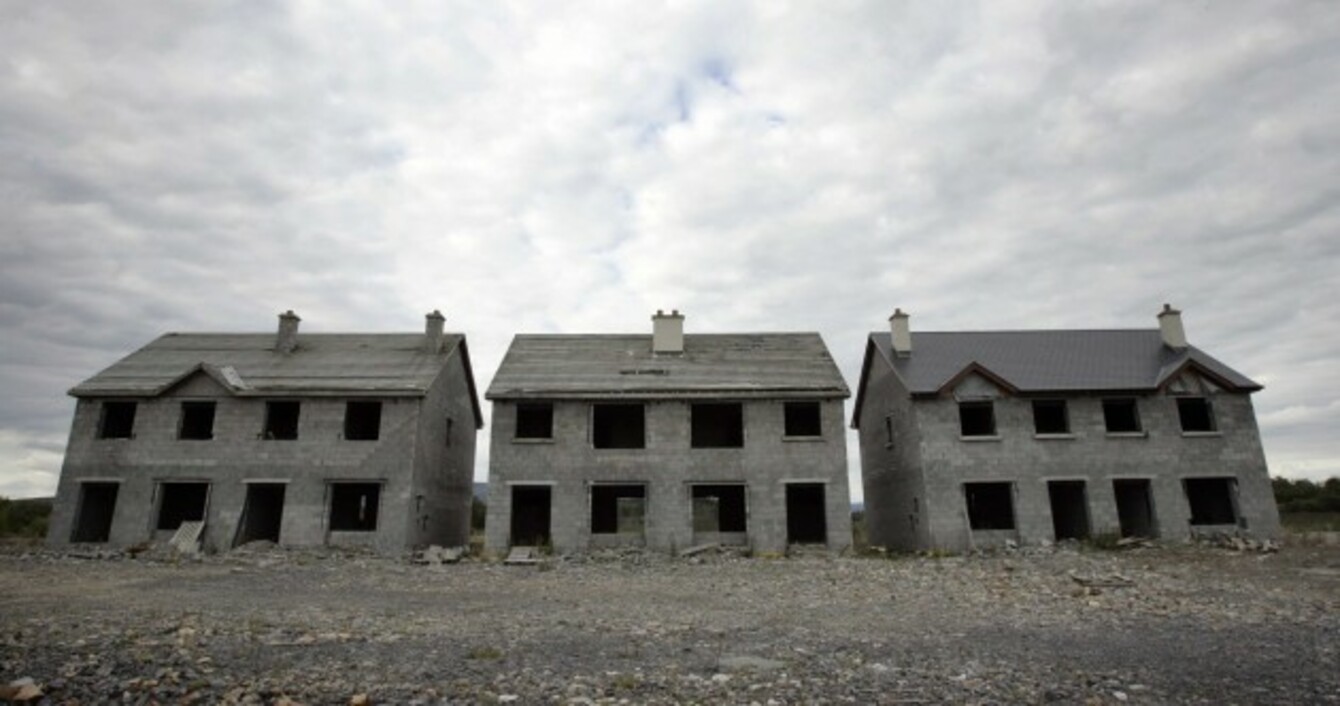 A ghost estate in Co. Leitrim, pictured in 2011
Image: Mark Stedman/Photocall Ireland
A ghost estate in Co. Leitrim, pictured in 2011
Image: Mark Stedman/Photocall Ireland
A MAJOR INCREASE in the number of houses being built across Ireland is needed to cope with the demands of a growing population over the next three years.
The latest report from the Housing Agency said the country's population had hit 4.5 million people – its highest in 150 years – and that was putting a severe squeeze on living costs in some areas.
Housing affordability was an issue for households in the greater Dublin area, for renters and those in single-person homes, it said.
In 2014 there was already an undersupply of more than 4,000 new homes and nearly 55,000 extra properties would be needed between this year and 2018.
That was partially down to the shrinking size of households – down from an average of 3.04 people in 2002 to a predicted 2.67 by 2018.
But it was also because of the country's disjointed demand for homes across the country as the economy started to pick up again.
This analysis from the report looks at the affordability of properties across Ireland, based on median transaction prices from the Property Price Register:
It shows what the authors describes as a "three-tier housing market" in which Dublin and the commuter counties were easily the least affordable when measured against household incomes.
At the opposite end of the spectrum, counties like Longford, Leitrim, Cavan and Roscommon were far and away the most affordable, according to the figures from April last year.
The latest CSO data shows average prices across the country have gone up over 16% since then and more than 19% in Dublin.
While the report said any share of income being spent on housing under 35% was considered affordable for those on moderate incomes, a December survey showed the average renter in Dublin was already paying above that figure.