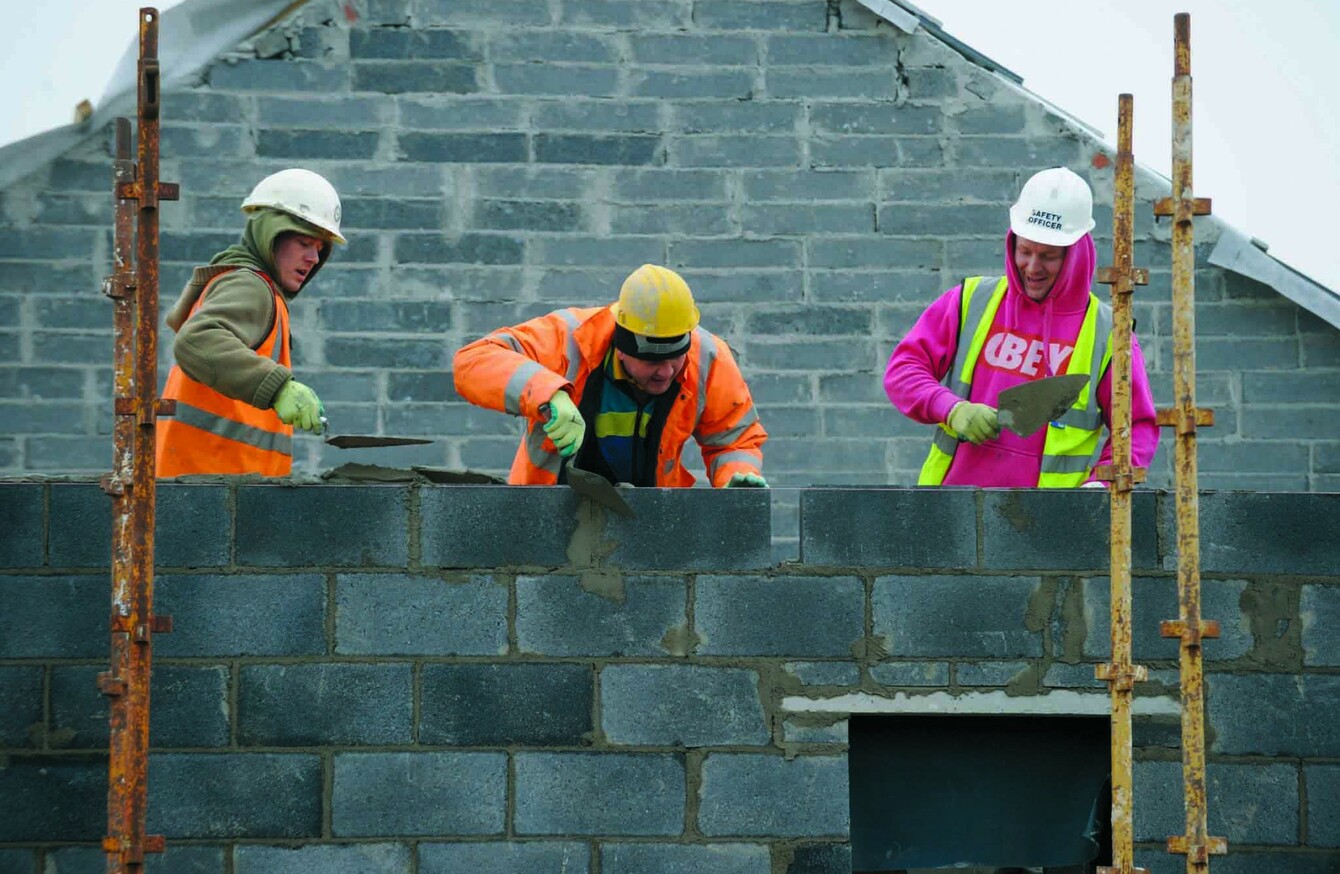 Image: Laura Hutton/RollingNews.ie
Image: Laura Hutton/RollingNews.ie
SOCIAL DEMOCRATS CO-LEADER Catherine Murphy has criticised the level of staffing at the unit tasked with delivering thousands of new homes in Ireland.
In response to a parliamentary question from Murphy, new housing minister Eoghan Murphy confirmed the 'Housing Delivery Office' comprises a team of four people led by former county architect and chief executive of Fingal County Council David O'Connor.
The Social Democrats TD described the staffing level as "completely inadequate".
"This dedicated unit was supposed to support the accelerated delivery of housing – how can it possibly do that with only four staff?" she said.
"We need to boost housing supply on a massive scale to resolve the housing crisis. That will only happen if the government takes a hands-on approach to ensuring homes are actually built."
She pointed out that the number of homes under construction is well behind the level of demand in the country.
As long as this is the case, house prices and rents will continue to rise and become ever more unaffordable. As one example of how bad the problem is, only 665 social housing units were constructed last year – yet there are more than 90,000 people on housing waiting lists.
"The bottom line is that we need to add thousands of new homes to our housing stock as quickly as we can and in a sustainable way. It is little wonder there is such a delay in achieving this if the government is dependent on a core team of just four people," Murphy said.
She added that the staff numbers in this unit demonstrates the "lack of urgency at the heart of government about the housing emergency".
'Progress'
Minister Murphy said the team members have extensive expertise in project management, finance, planning and local government, including people seconded from the local government sector and the National Development Finance Agency.
He also said these staff members work with a range of "highly experienced technical officers" within the department, other key agencies, local authorities and the construction sector.
The team, he said, works at "identifying and resolving barriers to delivery, and monitors progress across key sites as they progress".
So far, they have completed a review of the social housing approval and delivery process, developed a framework to track the development of urban housing delivery sites, and set up a database of suitable housing-zoned land in the ownership of the State and semi-State bodies.