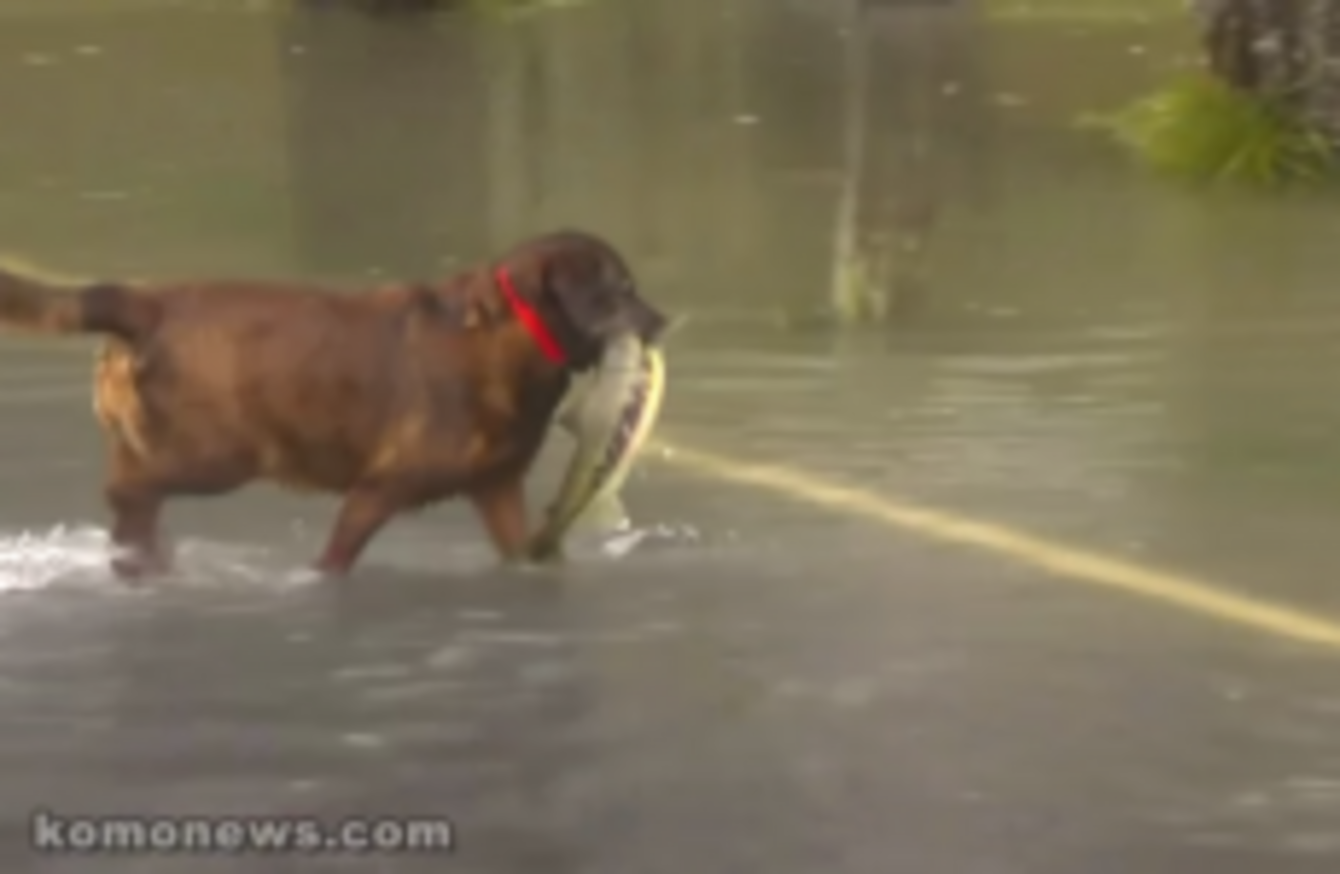 Gotcha
Image: YouTube Screengrab
Gotcha
Image: YouTube Screengrab
BETWEEN FROGS, HAIL and locusts, God (or the writer behind the book of Exodus) was pretty imaginative when it came to plagues.
But nowhere does the bible mention salmon.
Which is just as well for drivers in the US state of Washington who came across migrating salmon. They began crossing a pavement in the town of Union,  40km from Seattle, after severe flooding.
However one salmon didn't make it after it was caught by a dog, this video from KOMO-TV would suggest.
The salmon-crossing-the-road scene is happens almost every year on the Skokomish (skoh-KOH'-mish) River in Mason County, Washington. It frequently floods after heavy rain in the Olympic Mountains.