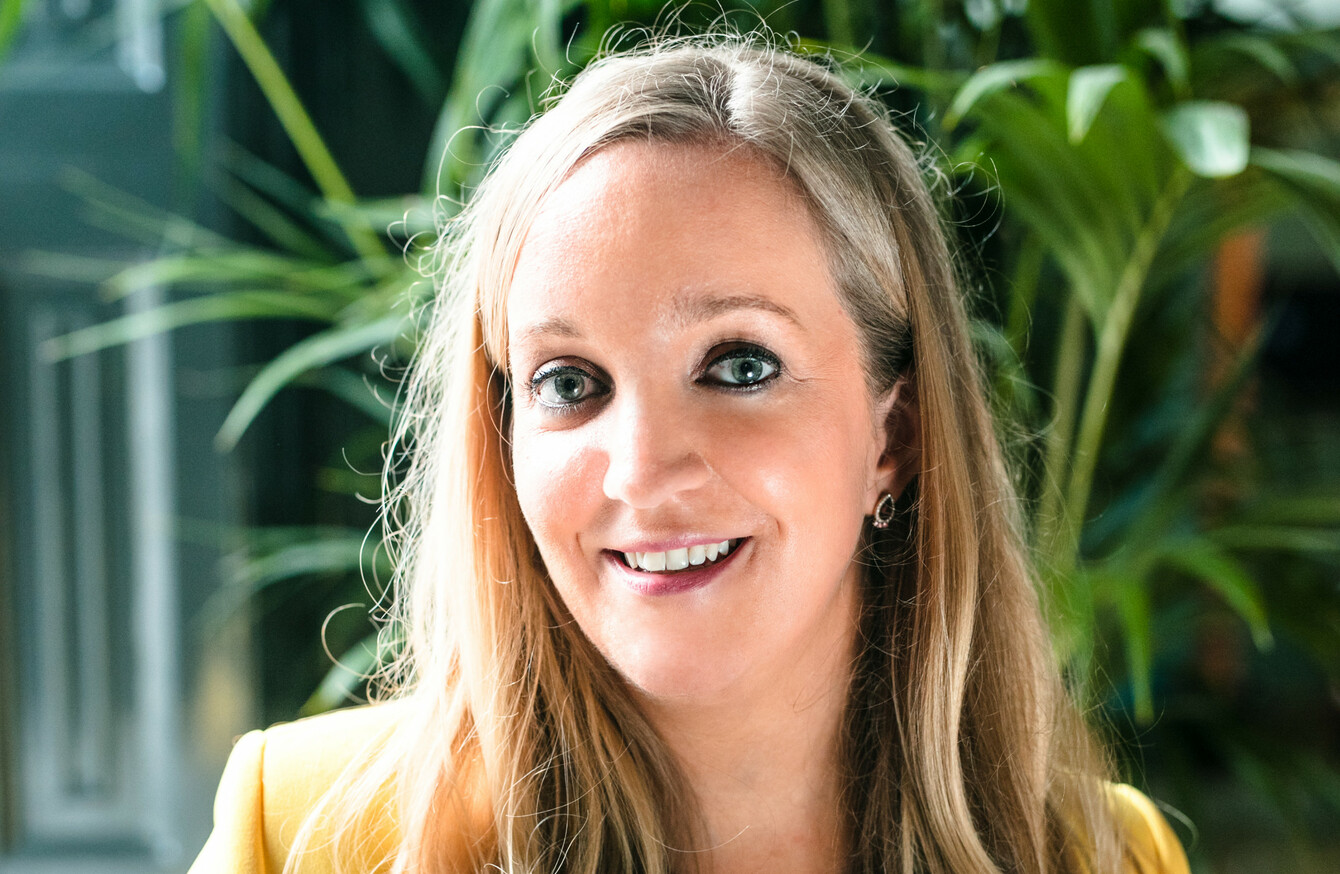 Image: Iconic Offices
Image: Iconic Offices
AS COO OF Iconic Offices, one of the companies trailblazing the co-working movement in Ireland, Amy Connaughton oversees all aspects of the business.
"I have always been in customer-facing roles and logical in my thinking," Amy told TheJournal.ie, "meaning I naturally progressed and developed within my career to the position I am in now."
We delved a little deeper into Amy's career background to find out how she reached an enviable position in a rapidly-expanding industry.
What's your educational background?
I studied commerce at UCD, knowing I wanted I go down a business route. The course was broad enough to give me the opportunity to experience a few different business aspects and areas such as strategy, marketing and finance, with the intention to focus my strengths in one direction. In the final year, I specialised in International Business.
It was extremely helpful, as I knew after the course that marketing and accounts were not for me.
I liked subjects that involved research, problem solving and communication, which makes perfect sense for what I do.
Did you have a part-time or summer job as a teenager?
Yes, a couple. One of my first jobs was working in a local shop, stocking shelves, doing cash desk etc. At one point I had two jobs, that one and working in a jewellers. The job I took at the jewellers was meant to be for Christmas, but for a period I was doing both. This took some balancing but I eventually finished in the shop job and worked solely in the jewellers. While both retail roles, it was interesting to learn to deal with the different types of customers that both roles attracted.
What transferable life skills has your current job taught you?
In fact, I think, I've probably brought more of my life-skills into my role, rather than the other way around. I would have always been the organiser with friends and family, and a people person with a large group of friends. I find that this helps me to manage a diverse mix of people and be empathetic to the different personalities in the workplace. And, you cannot work in operations unless you have strong organisation skills.
What advice would you have for anyone interested in pursuing a career like yours?
I would say, get as much life experience as possible, in school, through your hobbies and your spare time. Don't think in a linear way. Try out things that help you learn and grow all the time.
That doesn't mean you are moving from your vision; it just means you are getting the experience of learning different styles and approaches from different people and scenarios in life, which will benefit your professional career in the long run.
Have you had to make any major personal sacrifices in order to make your career work for you?
I only really allow myself to make sacrifices in my personal life when key projects or major deadlines arise, but will then get things back on track quite quickly. I have a great relationship with family and as I mentioned, a great circle of friends. Making time for them, and for me, keeps me happy and motivated in my role.
The only thing I did consciously sacrifice for my career was not going travelling.
#Open journalism No news is bad news Support The Journal

Your contributions will help us continue to deliver the stories that are important to you

Support us now
From starting my first role, progression was so quick, and I was enjoying what I was doing so much I didn't want to press pause. I knew I wanted to travel, but I was on the right career path for me and chose to keep going. I'm trying to make up for it now though, with holidays to different parts of the world whenever I can.
Has working with Iconic Offices changed the way you view the traditional '8 hour day' style of working?
Yes, I don't think that exists anymore. People are so accessible now; we are always on. You go home in the evening and check emails and catch up in windows when you have them. Also, in my department of the business, we need to be able to react to the customer or building issues whenever they arise, which is not always within the standard working hours.
Do you think co-working improves people's work-life balance? How?
Yes, we offer an environment where all the key business needs are looked after from IT set-up and admin support to barista coffee and continental breakfast on-site.
This means they can leave the small stuff to us and get stuck into looking after their business, allowing people to be more productive and open up free time they would have otherwise spent on these time-consuming elements.
We also offer events for members so they can hang back and network after hours or upskill at lunch. It creates a positive working environment where people can get work done but also up-skill, network and collaborate with other like-minded people.