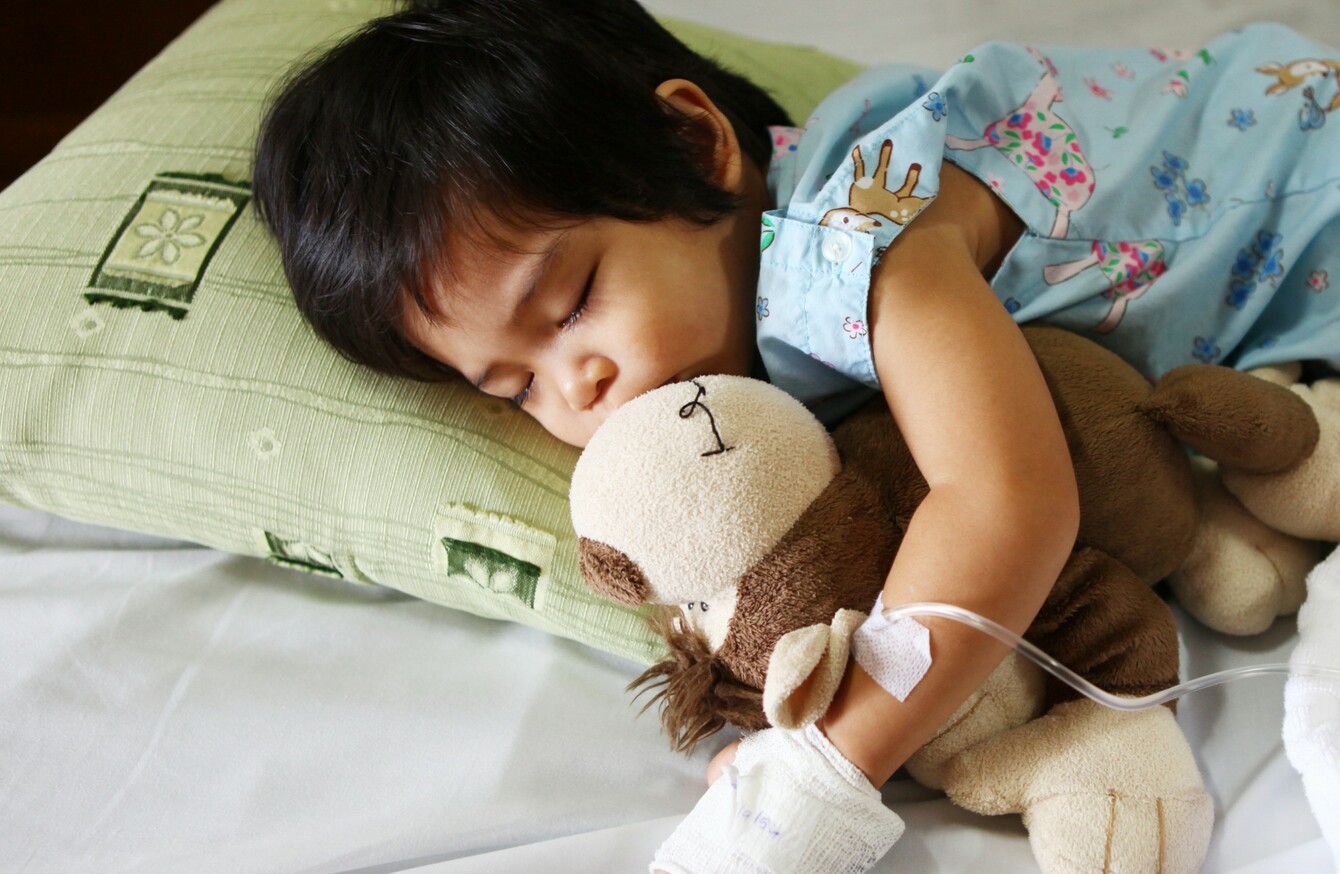 Image: Shutterstock/Roylee_photosunday
Image: Shutterstock/Roylee_photosunday
NEW FIGURES FROM a range of global health publications reveal the key drivers of ill-health, disability, and death in individual countries.
Globally, people's health is improving, but progress has been far from universal, with the studies highlighting areas where improvements must be made.
The effort brings together 1,870 independent experts in 127 countries and territories as part of the Global Burden of Disease, Injuries, and Risk Factors (GBD) 2015 study collaboration, published in one special issue.
GBD 2015 analyses 249 causes of death, 315 diseases and injuries, and 79 risk factors in 195 countries and territories between 1990 and 2015.
We've compiled the five main highlights from the study here, and taken a look at how Ireland compares to the global findings.
1. Both life expectancy rates and death rates are up
The world population has gained more than a decade of life expectancy since 1980, rising to 69.0 years in men and 74.8 years in women in 2015. The number of annual deaths, meanwhile, have also been increasing – from roughly 48 million in 1990 to almost 56 million in 2015.
In Ireland, the life expectancy is 78 for a man and 83 for a woman – both almost a decade higher than the average (2014). The difference between male and female life expectancy rates is that testosterone is said to shorten life expectancies – while it is suggested that the female hormone oestrogen helps fight against some minor infections and viruses.
There were just under 30,000 deaths in Ireland in 2014 compared to 67,750 births recorded in the same year.
2. Headaches, tooth cavities, and hearing and vision loss each affect more than 1 in 10 people
In 2015, eight causes of chronic disease (affecting people for 3 months or longer) each affected more than 10% of the world population. These include diseases such as cavities in permanent teeth, 2.3 billion people; tension-type headache, 1.5 billion; iron-deficiency anaemia, 1.47 billion; hearing loss, 1.2 billion; migraine, 959 million; and common or refractive vision problems, 819 million.
According to statistics on the HSE website, 38% of the Irish population have a chronic disease, with about 62% of over 65-year-olds having at least one condition.
In a 2008 report on 'Tackling Chronic Disease' published by the HSE, the following comment was made about chronic conditions in Ireland:
Chronic diseases are the leading cause of death and morbidity in developed countries. The World Health Organisation has attributed 86% of deaths and 77% of the overall disease burden in Europe to this broad group of diseases. The pattern in Ireland is similar.
According to the HSE, chronic diseases are responsible for about 60% of deaths worldwide and 76% of deaths in Ireland.
3. People are spending more years living with illness and disability
The burden of ill-health has shifted to disabling NCDs (eg, drug use disorders, hearing and vision loss, and osteoarthritis) – mainly due to increases in population numbers and ageing, a trend with massive implications for health systems and the costs of treatment.
According to Social Justice Ireland, there will be nearly one million people over the age of 65 in Ireland by the year 2031, which will require a massive increase in the hospital services on offer.
#Open journalism No news is bad news Support The Journal

Your contributions will help us continue to deliver the stories that are important to you

Support us now
4. More than 275000 women died in pregnancy or childbirth in 2015, most from preventable causes
Worldwide, maternal death rates have been reduced by nearly a third since 1990, falling from 282 deaths per 100,000 live births in 1990 to 196 in 2015, with progress accelerating since 2000. Yet, in 2015 more than 275,000 women died in pregnancy or childbirth, mostly from preventable causes.
Of the 24 countries that have seen increasing maternal death since 2000 – many of these countries have been affected by conflict (eg, Afghanistan and Palestine), but some are also high-income countries like the USA, Greece, and Luxembourg.
Ireland has one of the lowest rates of maternal deaths, constantly ranking around joint sixth in Europe and the world.
5. Deaths in children under five have halved since 1990, but there is slower progress on reducing newborn deaths
Worldwide, the number of deaths in children under the age of five has more than halved from 12.1 million in 1990 to 5.8 million in 2015, and the gap between groups of countries with the lowest and highest rates of child mortality is shrinking. Accelerated progress since 2000 is mainly as a result of tackling infectious diseases like malaria, diarrhoea and measles, the study shows.
One area that needs special attention is neonatal deaths, which accounted for nearly half of all deaths in children under 5 in 2015 (2.6 million). Over a third of countries worldwide still face substantial challenges to reduce neonatal mortality to fewer than 12 deaths per 1000 live births by 2030; with Mali (40.6), Central African Republic (40.2), and Pakistan (37.9) recording the worst rates in 2015.
In 2014, Ireland was shown to have the third highest death rate for children under five in western Europe – with the greatest number of deaths recorded in the zero-to-six-days-old category.
Source: TheLancetTV/YouTube
You can find a link to the full statistics and stories on The Lancet here.