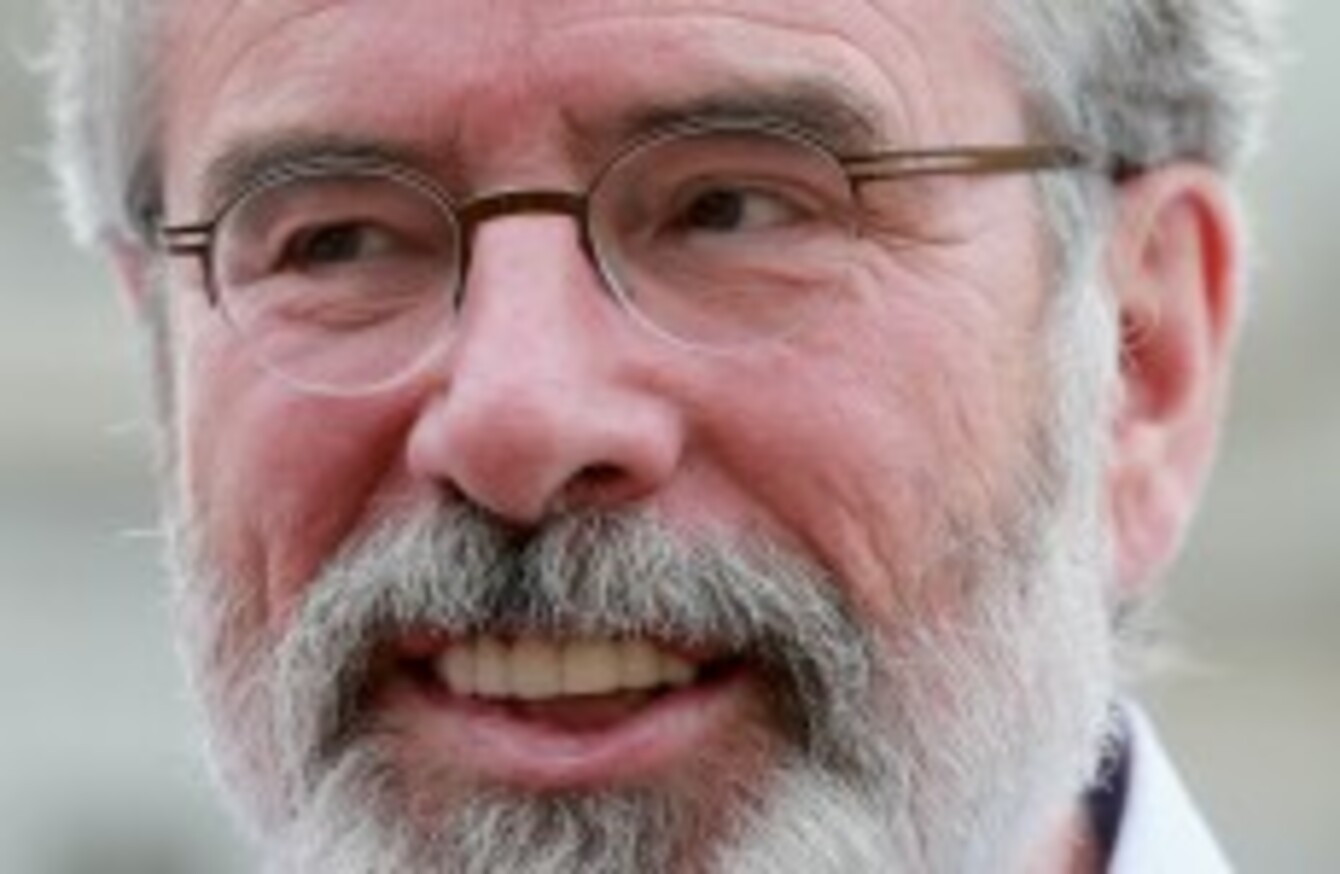 Gerry Adams
Image: Laura Hutton/Photocall Ireland
Gerry Adams
Image: Laura Hutton/Photocall Ireland
ON MORNING IRELAND earlier Gerry Adams got into a slightly heated exchange with presenter Cathal MacCoille over how many houses he owns and whether he'll have to pay water charges.
The Sinn Féin president claimed a week ago that he didn't think he was liable for the controversial charges because he only had a family home in Belfast.
He later backtracked and said he would be paying the charges after we asked several Sinn Féin frontbenchers if they'd be paying their water bills. One of them said they'd be inclined not to.
So if Adams is now saying he's going to pay his Irish Water bill it begs the question as to just how many houses he owns given he is from Belfast, has connections in Donegal and is a TD for Louth.
Here's the exchange on Morning Ireland earlier:
Cathal MacCoille: Are you going to pay [water charges] on your houses?

Gerry Adams: Well, I don't like the way you use the term 'houses'…

MacCoille: Well you have more than one, correct?

Adams: Well, no I don't have more than one. I have a house in Belfast belonging to my family and we, my family, has a holiday home in Donegal. But yes, I…

MacCoille: And you have a house in Louth?

Adams: No, I don't have a house in Louth. I've never had a house in Louth… By the way this is all irrelevant…

MacCoille: Whether it's  two or three it doesn't matter, the point is: Are you going to pay?

Adams: Well it isn't true Cathal and you shouldn't be…

MacCoille: Sorry, what's not true?

Adams: I don't have a house in Louth.

MacCoille: I didn't say you have, I simply asked the question. The point is: Will you be paying?

Adams: Yes, I will be paying.
Clear?
So there's a house in Belfast, which isn't subject to the Irish Water regime, and a house in Donegal which presumably is.
This morning, a Sinn Féin spokesperson confirmed that Adams intended to pay water charges on the holiday house in Donegal.
Asked about Adams's living arrangements in Louth, the spokesperson said that the local TD "stays with a friend" when he's in his constituency.