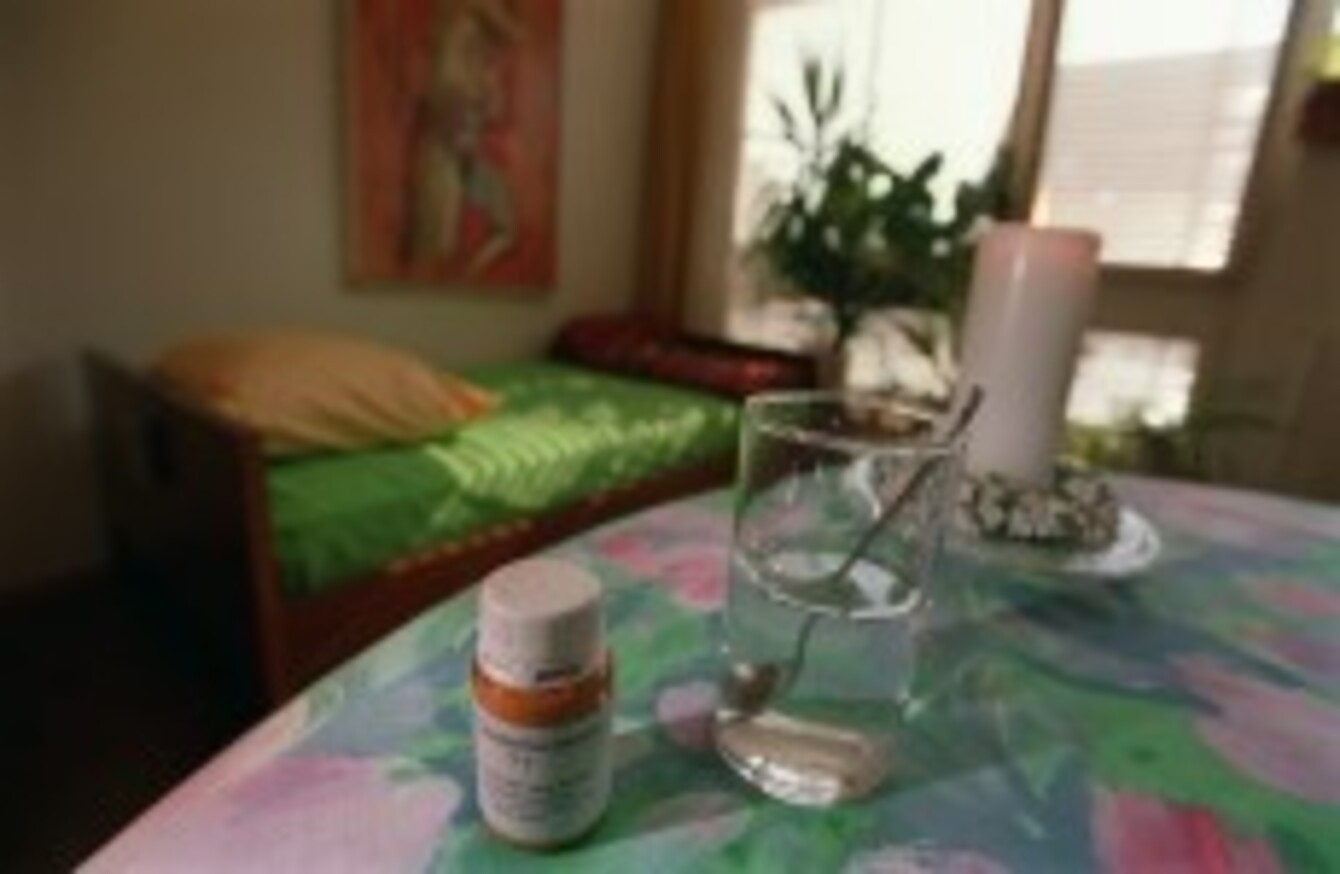 The Dignitas clinic in Zurich.
Image: Keystone Switzerland/Press Association Images
The Dignitas clinic in Zurich.
Image: Keystone Switzerland/Press Association Images
'SUICIDE TOURISM' TO Switzerland has doubled within the space of four years, according to a major study published today.
The number of individuals travelling to the country, where assisted suicide is legal, to die at clinics such as Dignitas, rose from 86 in 2009 to 172 in 2012.
Between 2008 and 2012, a total of two Irish residents engaged in what is known as "suicide tourism," according to the study published today in the Journal of Medical Ethics.
Who and why?
Significantly, researchers found that nearly half (47%) of those who travelled from abroad for an assisted suicide had neurological conditions such as ALS/motor neurone disease or Parkinson's disease.
Among the 611 individuals who had an assisted suicide at a Swiss clinic from 2008-2012, ages ranged between 23 and 97 years, and 58% were women.
Residents of Germany and the UK alone made up nearly two thirds of the numbers, while in total, people from 31 different countries went to Switzerland for an assisted suicide in this time period.
All bar four of the cases reported were handled by Dignitas, the group which operates assisted suicide clinics in Switzerland.
The researchers, led by Dr Saskia Gauthier at the University of Zurich, suggest that the availability of assisted suicide in Switzerland, and the phenomenon of suicide tourism that results from it, is changing how other countries debate the issue.
Dr Charles Foster from Oxford University, speaking in an English context, laid out two ways in which the sharply increasing use of Swiss clinics was leading to even more talk about legalisation of assisted suicide abroad.
The first is the liberalisation of public opinion that comes naturally, if irrationally, with familiarity.
And the second is the slowly growing public acknowledgement that there is something intellectually, if not morally, uncomfortable, about getting another country to do your dirty work.
Tom Curran, partner of right-to-die campaigner the late Marie Fleming, revealed in March that he was drafting legislation that would legalise assisted suicide in Ireland.
In an interview with TheJournal.ie, Curran said he had set up a working group of four barristers to draw up the planned bill.
In April 2013, the Supreme Court dismissed a case brought by Fleming, who has multiple sclerosis (MS), which sought to establish a constitutional right to die.
She died just before Christmas last year.
Scroll down to read today's study in full.
http://cdn.thejournal.ie/media/2014/08/jme102091.pdf