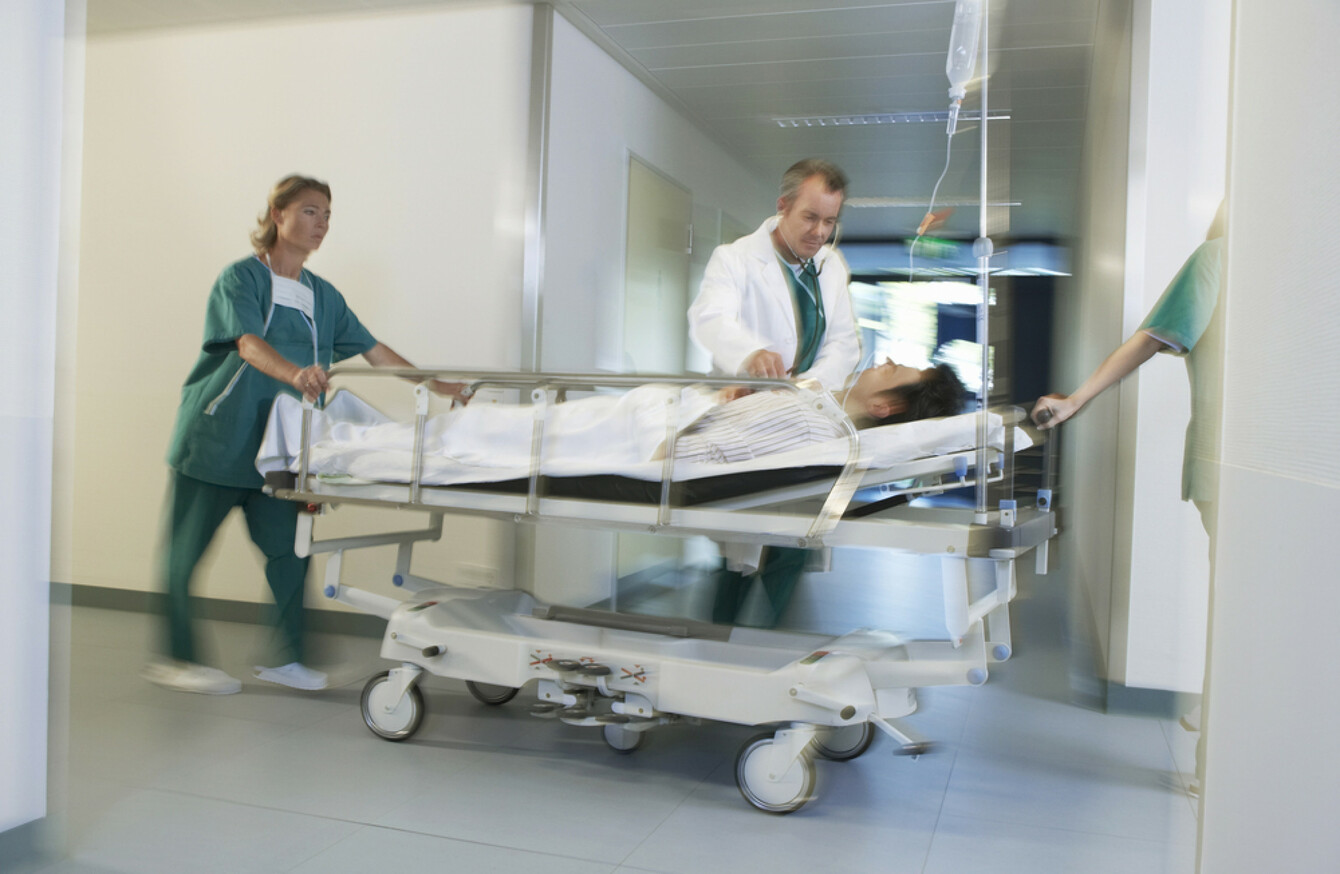 File photo
Image: Shutterstock/bikeriderlondon
File photo
Image: Shutterstock/bikeriderlondon
IRELAND'S CURRENT HEALTH expenditure was €20.3 billion in 2016, representing 7.4% of GDP.
In 2011 current health expenditure was €18.4 billion or 10.7% of GDP.
Overall there was a 10% increase in health expenditure in Ireland between 2011 and 2016, newly released figures from the Central Statistics Office (CSO) show.
The majority of health expenditure in 2016 (€14.6 billion or 72%) was financed by the government. The remainder was mainly funded by household out-of-pocket payments (13%) and health insurance (15%).
Just over one-third of health expenditure happened in hospitals in 2016, with a further 18% in long-term residential facilities such as nursing homes and residential disability services. Ambulatory healthcare providers, predominantly GPs and dentists, accounted for 20% of expenditure.
Retailers of medical goods (mainly pharmacies) accounted for a further €2.8 billion or 14% of all healthcare expenditure in 2016.
The majority of health expenditure related to curative and rehabilitative care (€11.1 billion) and nearly half of this was for inpatient care (€5 billion). The next largest category was long-term care which amounted to 22% of expenditure, again with inpatient services the largest component of this (€2.7 billion).
Pharmaceuticals and other medical non-durables made up the next largest category (13%). Administration of the healthcare system (public and private) amounted to €519 million in 2016, which was 3% of total current health expenditure.
Hospitals and long-term care 
Services provided by hospitals accounted for over one-third of healthcare expenditure in Ireland in 2016 (€6.9 billion), 64% of this was on inpatient services (€4.5 billion).
Long-term residential facilities and ambulatory healthcare providers each accounted for approximately one-fifth of the total current healthcare expenditure. Long-term facilities, which include nursing homes and residential facilities for people with a disability, predominantly provided long-term care inpatient services (€2.6 billion).
Ambulatory healthcare providers accounted for 20% of healthcare expenditure in Ireland in 2016. These providers, which include GPs, dentists and other services such as home care providers and healthcare centres, mainly delivered outpatient services.
In 2016 €4.1 billion was spent on healthcare in these settings, with 69% of this spent on outpatient curative and rehabilitative care.
Expenditure on pharmaceuticals (€2.7 billion) accounted for 13% of healthcare expenditure, with the vast majority being provided by pharmacies.
Other sectors also provided healthcare services amounting to €1.2 billion in 2016. Two-thirds of this expenditure (€828 million) was for the provision of long-term healthcare services in the home by people in receipt of transfer payments such as the Carers' Allowance and the Domiciliary Care Allowance.