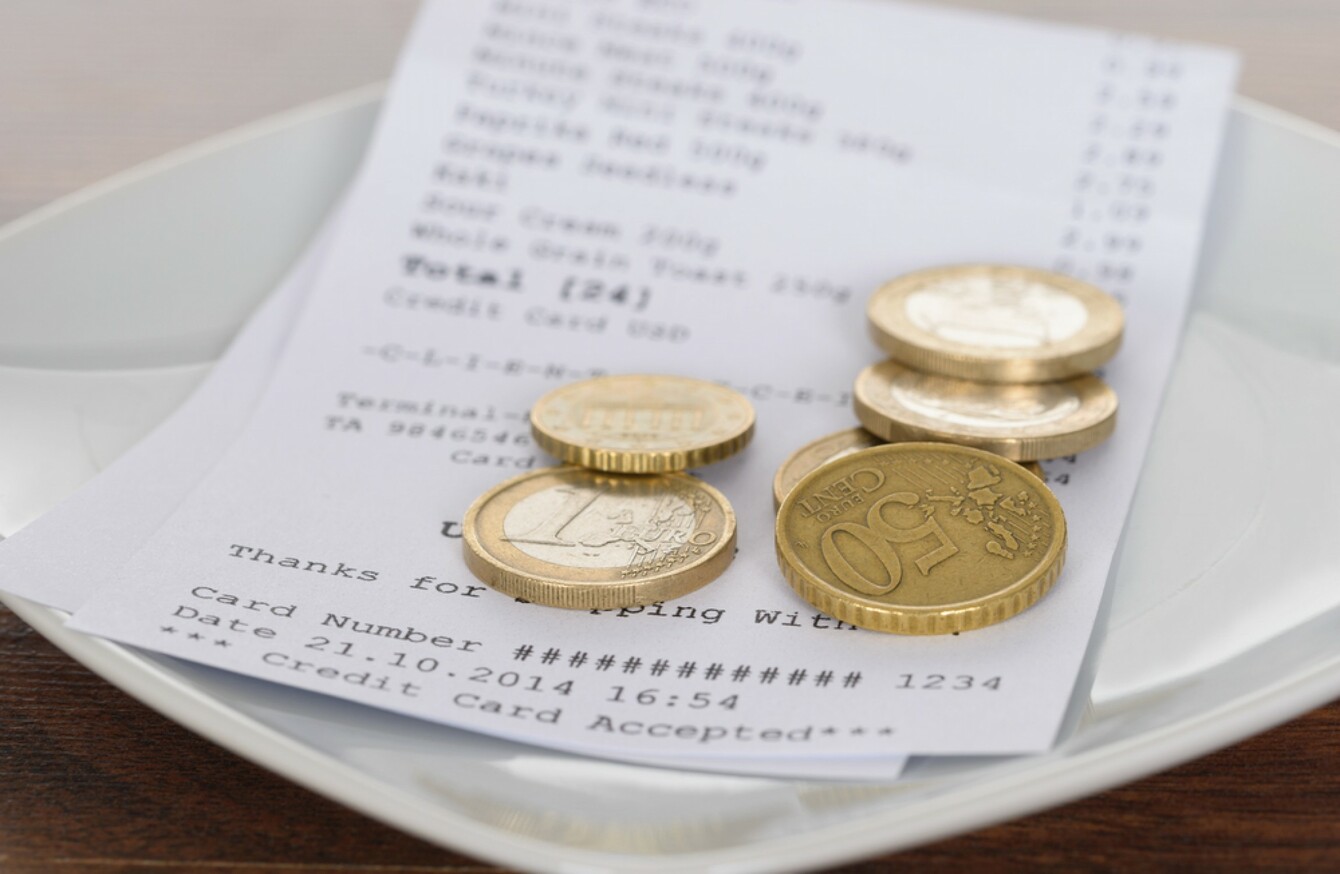 Image: Shutterstock/Andrey_Popov
Image: Shutterstock/Andrey_Popov
WE CARRIED THE story today of an aspiring Australian rapper who was arrested by police when he avoided a €420 restaurant bill by running into the sea.
Now, we wouldn't presume for a moment that any of TheJournal.ie readers would skip out on paying their dinner debt but we wondered how you feel about topping it off with a tip?
What's an acceptable tip on a dinner in a restaurant (presuming service hasn't already been included and there was nothing wrong with the food)?

Poll Results:
Around 10% give or take (13695)
Always depends on the service (7261)