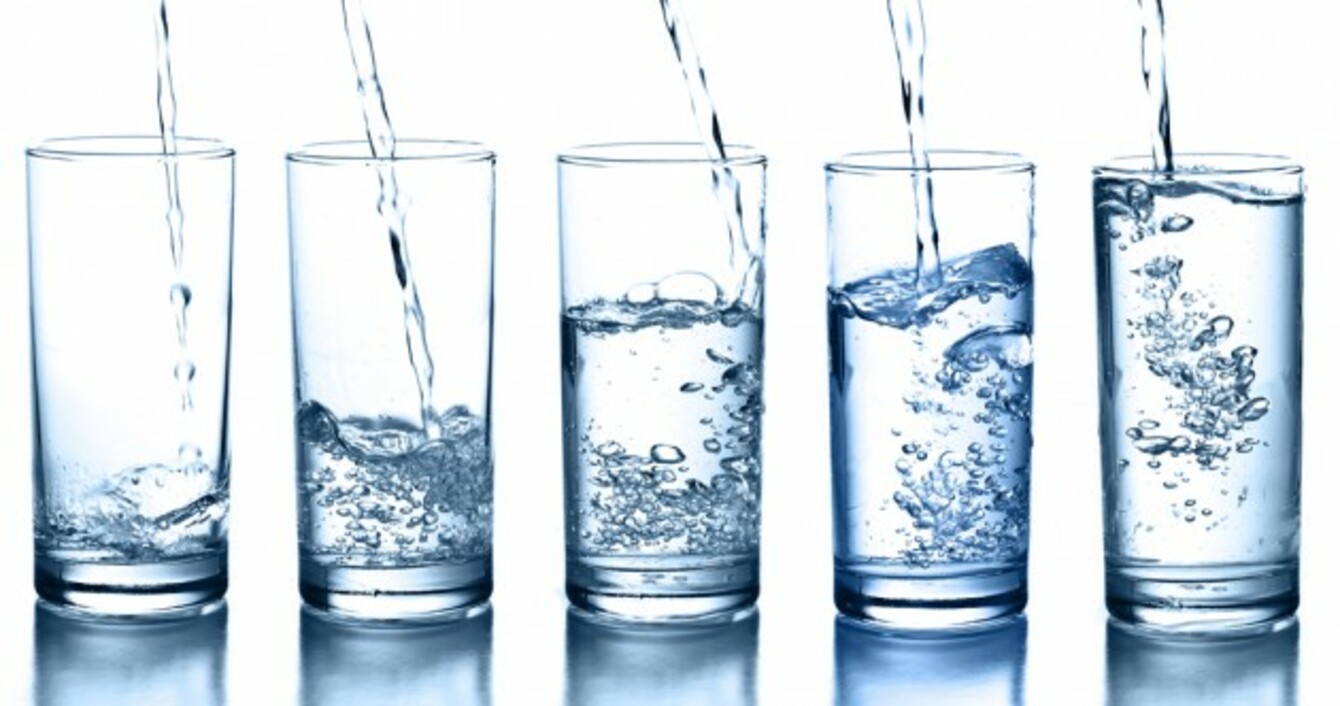 Image: Shutterstock/Aaron Amat
Image: Shutterstock/Aaron Amat
THE DEPARTMENT OF the Environment has accused Sinn Féin of using a broken calculator in relation to scrapping water charges.
Irish Water expects the income from domestic customers to total €271 million this year, while non-domestic customers will pay €229 million – giving a total billed income of €500 million.
Sinn Féin's Pearse Doherty told TheJournal.ie the Government is deliberately trying to "confuse and muddy the waters" by saying scrapping the charges would cost upwards of €500 million.
The party's finance spokesperson said that substantial money would be saved through not having to pay the water conservation grant (€130 million) and eliminating billing customers (€22 million). The income from commercial water rates would remain.
He said his party would make up the shortfall created by scrapping domestic charges, while also raising funds to invest in water infrastructure, through a number of measures.
These were outlined in the party's pre-Budget submission, and include introducing a third rate of tax (48%) for people who earn over €100,000 a year, and raising capital gains tax and capital acquisitions tax to 40% each.
The Donegal South-West TD added that his party would also recoup some of the €539 million being spent on installing water meters.
Following some confusion on the subject, he told us Sinn Féin has "no intention" of increasing commercial rates to raise extra cash.
"If we were in Government tomorrow – we don't expect an election tomorrow but, we would immediately cease the water meter installation programme," Doherty said.
However, a spokesperson from the Department of the Environment said: "Yet again Sinn Féin's calculator isn't working."
Abolishing the charges would leave our water system short of €271 million straight away. In addition, expenditure by Irish Water in 2015 would not be classified as 'outside Government' under Sinn Féin's proposals.
"If the revenue and expenditure of Irish Water were classified as part of general Government, it is estimated that this would increase the deficit by approximately €524 million in 2015 as well."
The spokesperson added that investment in water infrastructure is increasing by 21% this year, up from €340 million in 2014 to "at least €410 million".
He said that transferring investment from the metering programme to other capital investment in water infrastructure in 2016 is "unlikely to result in a major increase in investment as 80% of the project is due to be completed by the end of this year".
"The proposed Sinn Féin alternative does not address where the remaining capital for infrastructural investment would come from if metering were to only part-fund investment. Furthermore, the metering programme has been critical in identifying where lead pipes remain within the water system."
Market Corporation Test
Last month the European Commission expressed concerns about the Government's revised water charges package, which was announced in November. In a draft report as part of its review of Ireland's post-bailout economic progress, the Commission said the extent to which Irish Water can borrow on the markets has yet to be determined.
The document warns that the utility may not be able to become self-funding as charges will be capped until the end of 2018.
At the time, some opposition TDs including Doherty warned that the water conservation grant could be scrapped as a result. However, the department said there is "no question of abolishing" the grant.
#Open journalism No news is bad news Support The Journal

Your contributions will help us continue to deliver the stories that are important to you

Support us now
Doherty said the Government is in serious jeopardy of not passing its upcoming market corporation test, accusing Fine Gael and Labour of engaging in "accountancy trickery" to prevent this from happening.
In order to pass the test, Eurostat must be satisfied that the €130 million due to be spent on the conservation grant is not part of Irish Water's funding model.
Doherty said it will be "very, very difficult to suggest it's not a direct transfer to Irish Water from the exchequer" but the Government is "hellbent" on doing so.
"The reality is nobody know [if Ireland will pass the test]. We don't know, the Government doesn't know," he added.
The semi-state body received a Government subvention of €439 million in 2014 and is due to receive €399 million and €479 million in 2015 and 2016 respectively. It is expected to borrow additional funds from international markets.
'Waffle'
Earlier this month, Environment Minister Alan Kelly told RTÉ's News at One that Sinn Féin deputy leader Mary Lou McDonald's attempt to clarify how her party would raise the funds lost by scrapping charges was "pure waffle", referencing an earlier interview with the station.
McDonald told us it's "a bit rich for Alan Kelly to be talking about waffle" given some of his performances in Dáil debates on Irish Water.
She said the Government is making up their approach to water charges "as they go along" and hoping on "a wing and a prayer" resistance will peter out.