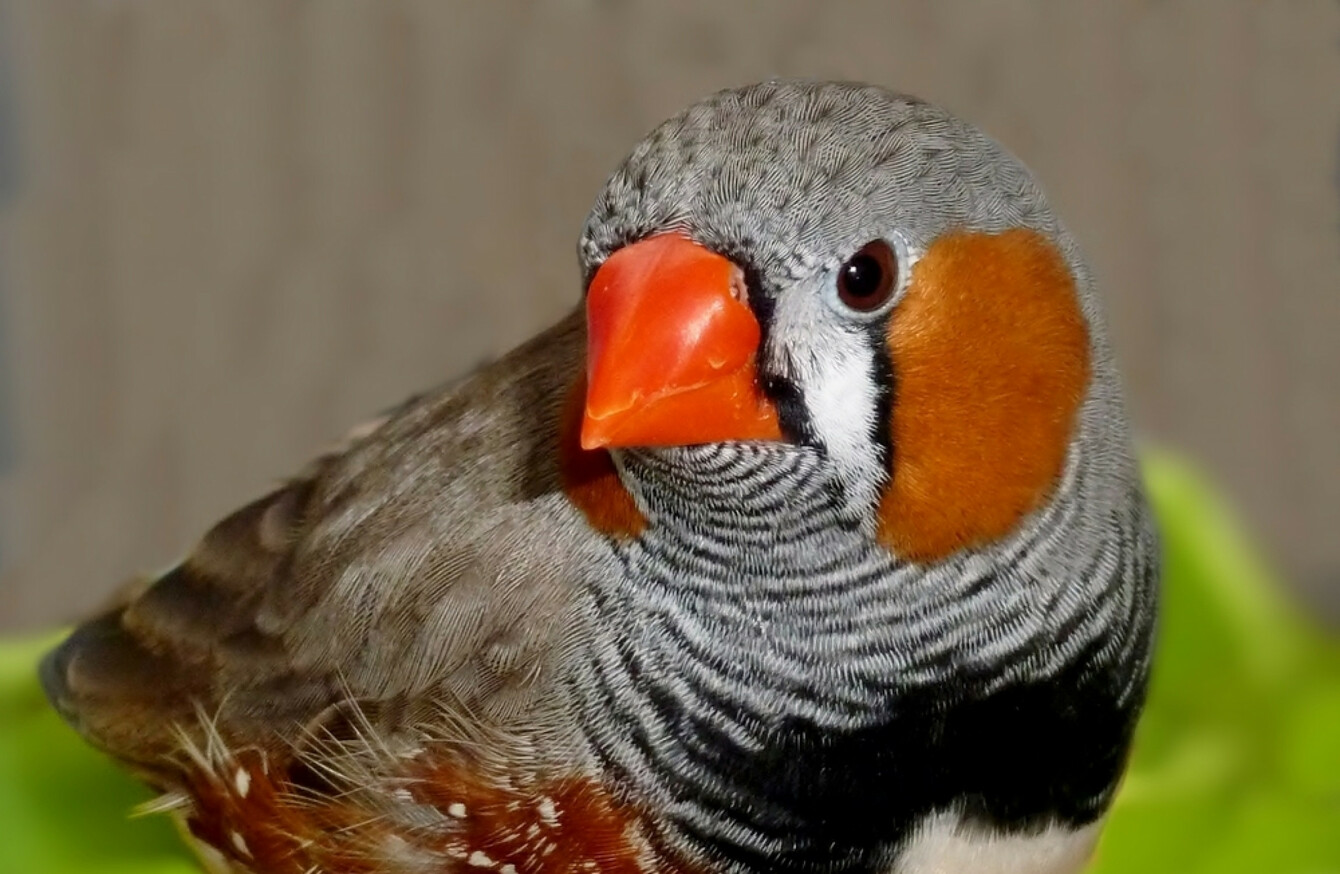 A male zebra finch
Image: Shutterstock/Simona Bottone
A male zebra finch
Image: Shutterstock/Simona Bottone
HOW BIRDS LEARN new songs is similar to how children learn new languages or how a computer program compares documents, according to new research.
Scientists have shown that zebra finches, typically found in Australia and Asia, approach learning a new song by taking syllables they already know and adapting them to the syllables they have to learn.
Researchers led by Richard Hahnloser, a professor at the Institute of Neuroinformatics run by ETH Zurich and the University of Zurich, have reported these findings in the latest edition of the journal Nature Communications.
"The zebra finches have evolved the strategy of dividing a task as complex as learning a new song into easy-to-manage parts," Hahnloser says. "This allows them to expand their repertoire with minimal effort."
As outlined in EurekAlert, the scientists made this discovery in an experiment with young birds that were less than a month old at the start of the study. On a daily basis, the researchers broadcasted a song to the birds, which the birds then learned.
After a month, the researchers changed the song and the birds tried to adapt their song to the new one. "In nature, birds instinctively adapt their songs to those of adult birds of the same species," Hahnloser explains. The researchers recorded all vocalisations made by the birds and used a computer to evaluate them.
Computer programs
The birds that learned one song had the difficult task of learning a second song which incorporated higher and lower tones. None of the birds completely achieved this.
The birds reached adulthood during the course of the experiment — adult birds no longer change their song.
"Interestingly, the birds' strategy closely resembles the best methods currently used in computer linguistics to compare documents," Hahnloser says.
These algorithms compare written documents by considering their words in their context but regardless of their exact order. By comparing billions of texts, these algorithms can estimate the similarity of two words in terms of a number. In this way, for example, they identify that the words "house" and "building" have a similar meaning.
"Today's computer scientists therefore use the same strategy that songbirds evolved – the birds have probably been using it for millions of years," Hahnloser states.
#Open journalism No news is bad news Support The Journal

Your contributions will help us continue to deliver the stories that are important to you

Support us now
Studies on humans
It is still uncertain whether infants use a similar approach when learning a language. However, Hahnloser believes there are numerous similarities between the way humans learn to speak and the way birds learn to sing.
Songbird research has already shown parallels with speech development in young children. For example, earlier studies showed that young birds and young children practise every single syllable extensively through duplication.
Hahnloser's latest research into songbirds has led to the hypothesis that young children also use a minimalist approach when it comes to learning a foreign language — learning new sounds by adapting sounds they already know. However, further studies are required to confirm if this is the case.