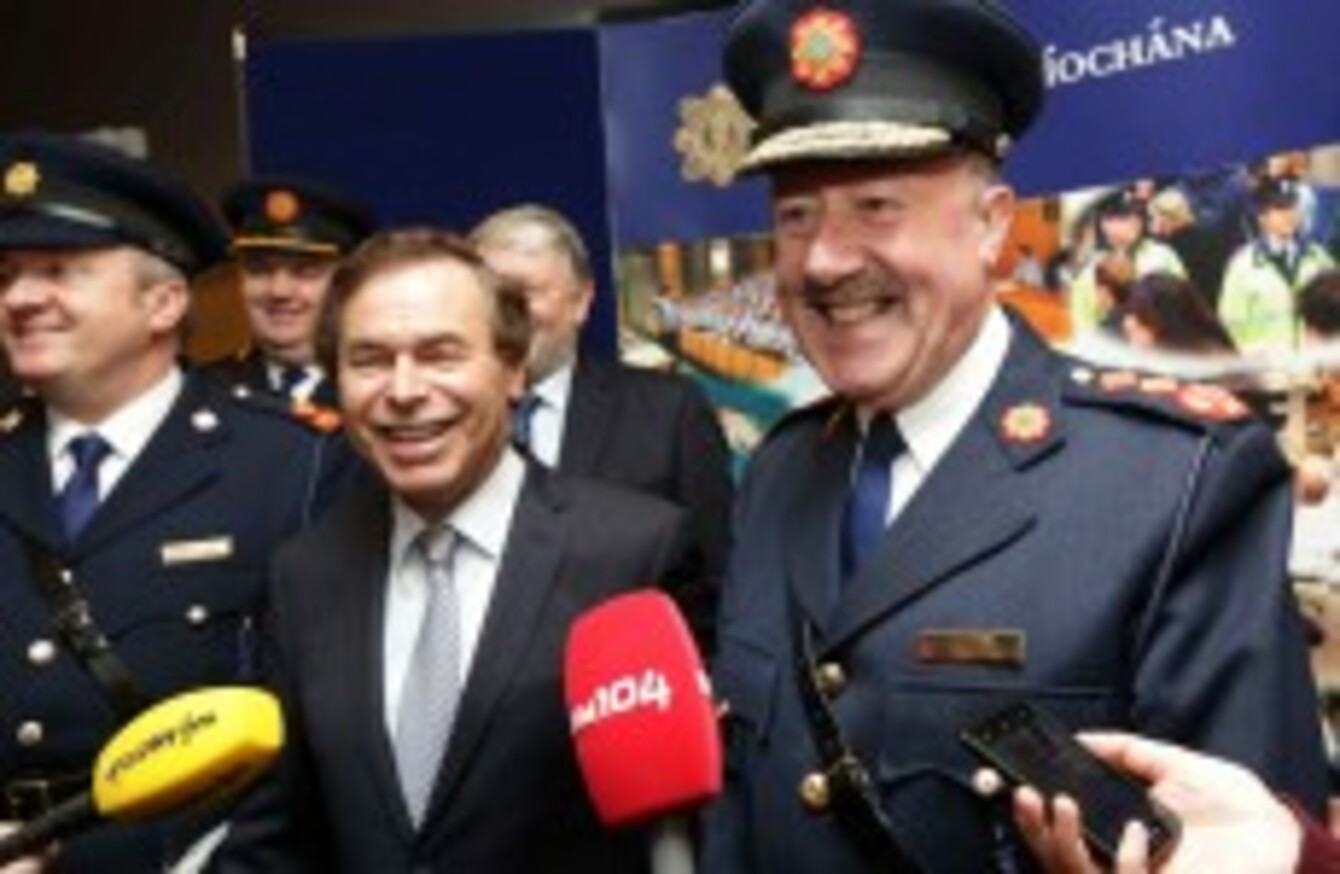 Image: Laura Hutton/Photocall Ireland
Image: Laura Hutton/Photocall Ireland
IT IS A thoroughly Irish story, which will probably not have many implications on foreign shores, but that doesn't mean that the world's media has ignored the resignation of Martin Callinan and the revelation that phone conversations at Garda stations were taped.
Agencé France Press (AFP) leads with the headline "Irish police chief quits in corruption scandal". Their report says a "media frenzy raged" yesterday, adding that the Garda Síochána has become a "political minefield".
The BBC speculates that Callinan may not be the only person to lose their job because of the controversy.
The Financial Times says that the scandal "has split the government, dented the credibility of the police and bemused the public."
The Guardian ran two stories on the affair yesterday, with the first saying that Justice Minister Alan Shatter "fought a rearguard campaign to defend Callinan from his critics".
The second, by the paper's media commentator Roy Greenslade, says that Callinan's resignation "vindicates" former Irish Independent journalist Gemma O'Doherty, who doorstepped Callinan with allegations that he himself had had penalty points wiped. O'Doherty was made redundant in the following months and is now taking legal action against her former employers.
The Wall Street Journal focuses on the government announcement that it will investigate the recording of phone conversations at Garda stations.
The Chicago Tribune says that the issue has led to calls for Alan Shatter's resignation, and that "it is not clear why the calls were being taped or who was doing so".
Bloomberg focuses on the retirement of Callinan.