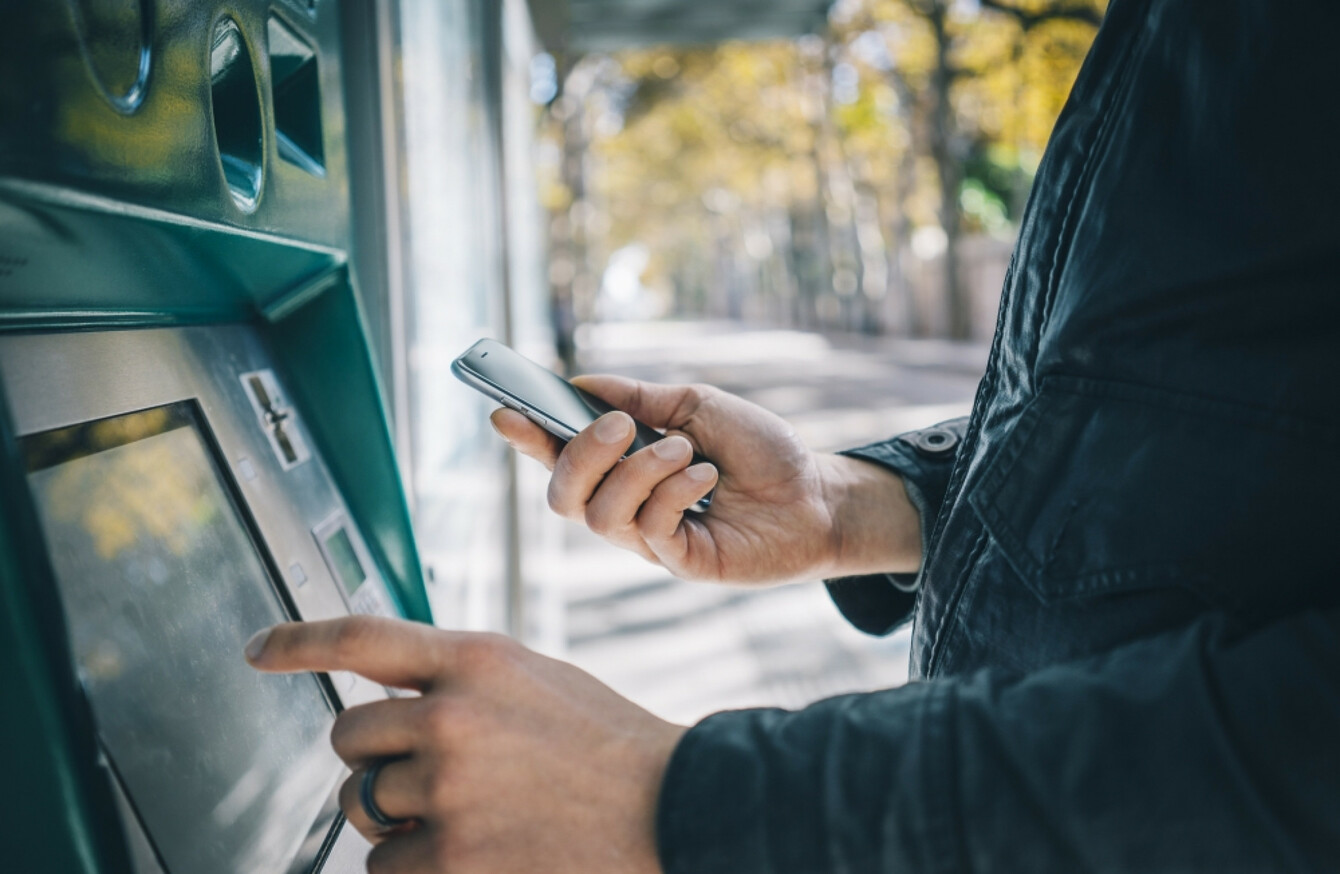 Image: Shutterstock
Image: Shutterstock
"YOU'VE A CERTAIN amount of money you're going to earn in the rest of your life. You want to keep as much of it as possible."
That's the simple advice from financial coach Morgan O'Connell at Arrow Coaching, who aims to fix our relationship with our money.
And a part of that, he says, is dodging the hidden fees that can take little bites out of your bank balance. "You don't want to let [that money] dribble away" from expenses you can actually avoid."
First, you have to take a hard look at where those hidden charges are for you. "Most people hate sitting down and looking at their finances – they'd prefer to cut their arm off", O'Connell says. But it can really pay off. 
Here, he explains some of the most common charges that can be draining your bank account and how to avoid them.
1. Reorganise your standing orders
Ever notice unexplained €10 charges in your account each month? "If your balance goes zero and below, the charges for return direct debits and standing orders not going out can be pretty punitive", explains O'Connell. He's seen charges of up to €120 that have lead clients to be unable to pay their mortgage. The solution? A little organisation.
"A lot of people don't intimately know their bank account, or what's going in or out of it", says O'Connell. With some slight organisation, these charges can be avoided:
I'd recommend two days between payday and standing orders and for all of them to be taken on the same day for administration purposes – then you know exactly how much you have for the rest of the month.
2. Check out your current account on a comparison site
When choosing a bank, charges aren't often front of mind – it can be a matter of convenience, brand awareness and family history with the bank. But not all banks charge fees such as ATM fees for example, so it's worth finding one to suit your lifestyle, says O'Connell:
You have to be realistic, if you're only going to use an ATM twice a month because of a 35c charge, then it may not the current account for you.
Maintenance fees can also be a factor with some current accounts – a regular charge that comes out of your account just for keeping it open. 
If costs like this are becoming an issue, O'Connell reminds that it's worth sitting down to see how your current account compares: "Ask, 'is it costing me and if so, where?' The best site I've come across is CCPC.ie, that's where I'd send people first."
3. Beware of cashback offers and focus on long-term value
If you're getting a mortgage, keep your eyes on the big picture: how much you're going to be paying over the full term.
"The biggest thing obviously when you're buying a house is getting the lowest rate possible", says O'Connell. But in practice, sometimes people forget that, for other more emotional factors:
People think I love this bank, I don't like that bank, my brother works in that bank – forget it, you need to go to the bank with the lowest interest rate and get the best possible deal.
And don't get swept into a short-term deal that might end up costing you money. O'Connell also warns to beware of upfront offers and short-term rates:
This is them dangling a sweet carrot in front of you to grab. Usually they're masking a higher interest or something that will go against you in the long term.
4. Be a bit more mindful of household  charges
"An awful lot of people's money habits need to be addressed – particularly how much they are spending on utilities", says O'Connell. He says it's worth analysing your bills to work out questions like, "'how much did I spend this year versus last year?'" There's also a lot of practical things you can do to keep your bills down:
Make yourself aware. Turn off the lights and TV at night time – electronic equipment sometimes uses 30% of electricity on standby. Those glowing red lights are just dribbling money out of your account.
For O'Connell, utility costs are a matter of attitude: "Realise 'I don't need to spend this', walk over and turn it off". He also reminds that it's worth considering day and night charges – can you time your dishwasher and washing machine? "You can see on your bill how many night units and day units you're using – sometimes you can save a lot."
5. Make a debt-busting strategy that works for you
If you are in debt, interest can be a killer. In financial coaching circles, there are two very powerful ways to address multiple debts – debt snowballing and debt stacking. With debt snowballing, the strategy is to pay off all the minimum balances, attacking the smallest balances first: "you're psychologically knocking them out and reducing your number of loans so you feel a great sense of progress."
With debt stacking, you go after the one with the highest interest rate: "This makes a lot of sense too, you pile all your spare money on that, go down to the next one and there's an avalanche". With this, people are able to accelerate their payments – getting rid of one loan of €100, so they can pay €200 in the next one and €300 in the next. "People get very excited about it", says O'Connell.
6. Buying a house? Take your time shopping around for a mortgage
There are a huge amount of upfront charges associated with buying a house but ultimately, getting the best-value mortgage possible is going to save you the most in the long-term.
Really taking the time to look at the different offers from banks could save you from paying a lot of unnecessary charges, says O'Connell:
Always get professional advice from a proper broker, ideally who specialises in mortgages. They'll cast an eye over the market and be able to tell you who's lending at what rate and about any deals going. 
7. Accelerate your mortgage payments if you're allowed
Even if you already have a mortgage, there's a way to limit the interest charges that you pay over the term, says O'Connell: "If you get a bonus or your salary goes up, can you accelerate your payments?" This is also especially important at choosing stage: "Ask, 'what happens if I want to pay €10,000? It is allowed? Is there a charge?'"
Though it's common for first time buyers to opt for a fixed mortgage, it's worth considering whether your earning power might increase in the next few years – for example, O'Connell has one client with three high-interest mortgages who is unable to add to his payments: "If you don't need the money, you need to bash it in."
Ready to streamline your finances? Lodge €2500 per month and get free day to day banking with a KBC Extra Current Account. No need to maintain a minimum balance either. See here for more.
Terms and conditions apply. KBC Bank Ireland plc is regulated by the Central Bank of Ireland.