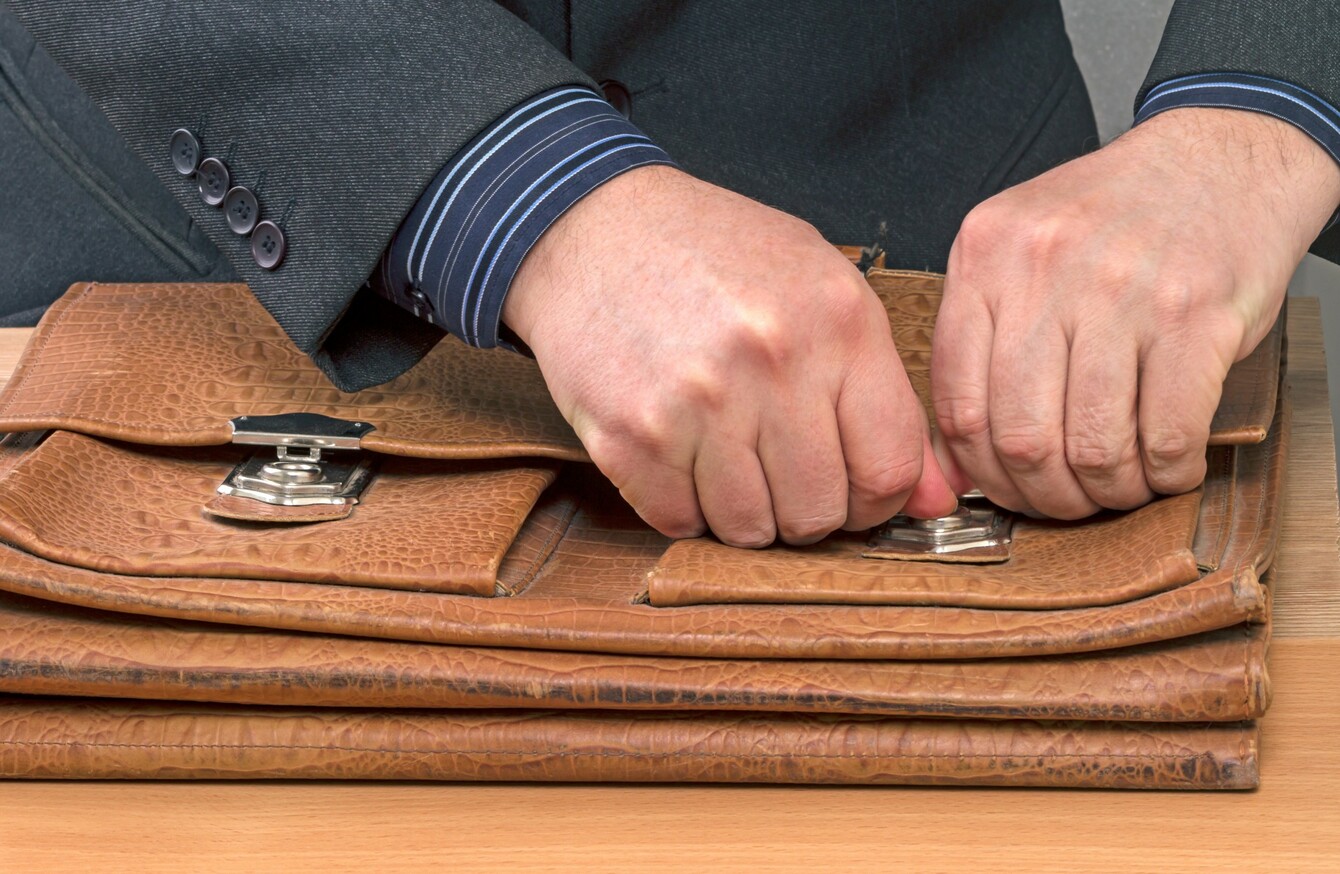 The stereotypical 'job for life' really is no more - but would you want it to be?
Image: Shutterstock/ra3rn
The stereotypical 'job for life' really is no more - but would you want it to be?
Image: Shutterstock/ra3rn
This article is part of our Change Generation project, supported by KBC. To read more click here.
IF YOU ARE CONSIDERING changing career direction in your 20s, the good news is that this is the best time to do it.
Director and Head of Training at The Communications Clinic, Eoghan McDermott, has worked with people of all ages looking to switch jobs. He says those in their late 20s are ideally positioned to take the leap, for a number of reasons.
"The one where you have the least pressure and the least stress tends to be in and around your 20s. If you look at someone's salary scale, they are more likely to be earning more at 38 than they are at 28.
"With that they are used to a certain standard of living, so they might hate their jobs but they really like having nice holidays, or whatever. At 28 you haven't really got used to that, you're not as far up the tree."
The 'job for life'?
Career paths are different now too. The concept of a 'job for life' is an outdated one, he says.
There is the expectation that some younger people who are now in that 20s bracket will have had a couple of different jobs, or tried out different things and that's more acceptable now. Twenty or 30 years ago it was almost taboo – you got a job and you never left it.
McDermott advises against getting too hung up on the idea of the dream job, but if you are really focused on changing lanes, then there are a number of things you need to think about before quitting your current job.
Identifying where your passions and interests lie will help you figure out what it is you want from a career, he says.
You don't jump into the blind. That's why I think if you spend a little bit of time thinking; well what do I enjoy doing? Do I really enjoy dealing with the public? Do I like being in a service position? Do I like writing, or do I not? Then that gives you a sense of what you enjoy doing. Then you can figure out who does those types of things and make that leap.
Identifying your target is the painstaking part. It requires extensive research, profiling and learning, as well as talking to people who are doing the jobs that you have an interest in.
Get a target in mind
Once you have picked your destination though, getting there, says McDermott, is easy.
When you have a target in mind, it's very 'gettable'. It might not happen in a week, two weeks, or even two years, but once you're saying: "well, that's where I want to go, I'm going to get there". That's a very easy thing to do.
The next step is looking at the skills, experience and qualifications you already have to assess whether or not they are usable in another profession. McDermott says you may be pleased to discover you won't need any further training to get the career that you want.
I was working with a woman who had studied accountancy but really had ultimately always wanted to work in fashion. She had that target in place and once we figured out that's where she wanted to go – it didn't have to happen in six months or 12 months, but it happened because we had that target in place and figured out how to get there.
If, however, you discover that the scope of your experience does not reach far enough, you do have options, including retraining.
#Open journalism No news is bad news Support The Journal

Your contributions will help us continue to deliver the stories that are important to you

Support us now
Research before you retrain
If you decide to go down that road, McDermott recommends that you do your research.
Look at things like the location of the courses on offer; the teaching methods; the size of class; what's the curriculum? You also need to go to websites like

GradIreland

to find out what's out there. Ask yourself: What can I study? Talk to somebody who works in that area and ask them what course they would recommend.
Work experience is also a good option for getting your foot in the door of the career you want. That is also a more achievable feat when you are 28 rather than 38, when you are likely to have more serious financial commitments, making it more difficult to leave a paid job.
Whatever you decide, McDermott says the most important thing is, "Don't panic – you have lots of scope in your 20s".
Clear your head and consider the following:
What do you love doing?
What do you hate doing?
What are the 'must haves' in a job?
What are the 'nice to haves' in a job?
Have you met anybody doing a job that you think: 'I like that'? If you have, go and talk to them.
Find out whether you already have the skills or qualifications you need to do the job you want.
If you need training or education, find out if the practicalities will work for you and which are the worthwhile courses to do.