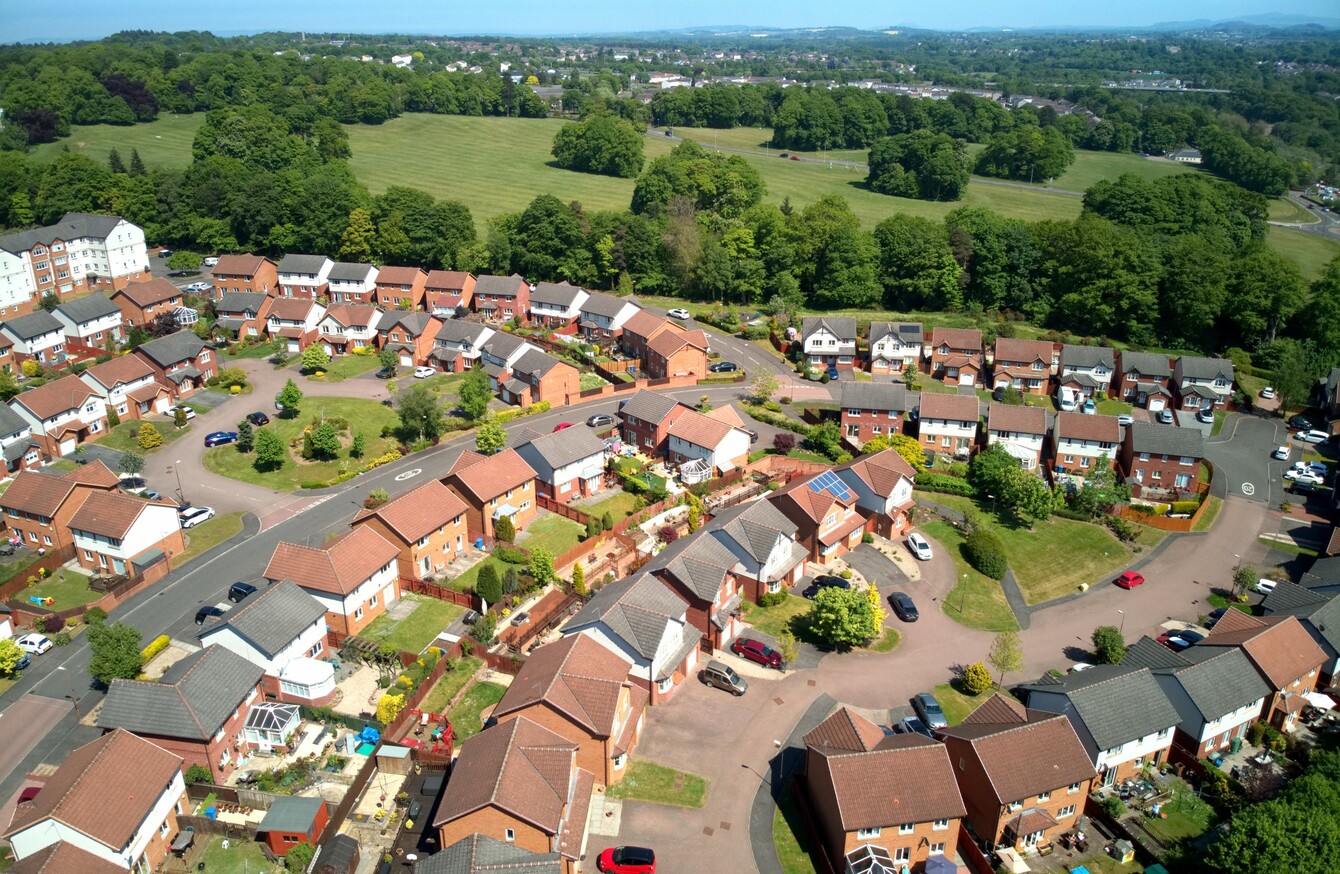 Image: Shutterstock/Tana888
Image: Shutterstock/Tana888
CHOOSING THE RIGHT house for your needs comes down to a lot of factors. It's not just about the driveway, the garden, and the four walls. There's the location, the nearby amenities and the sense of community in the area.
When you buy in a housing estate, you will generally have a fair idea of how your future home will measure up against some of the factors above. You can assume that you'll have enough neighbours nearby to foster a strong sense of community, for example, and you're more likely to have amenities nearby too – maybe even within the grounds of the estate.
But beyond the basics, there are a lot of other elements of estate living that are worth considering before you put an offer in. From where your potential future home is located in the development itself, to the size and style of the house you go for, here are some estate-related buying tips from an expert…
1. First, make sure estate living is right for you
Property buying agent Breffni O'Kelly recommends, first and foremost, deciding whether estate living suits your lifestyle. "Estates usually work well for people who are all in the same stage of life," she said. An estate filled with young families might be overwhelming for a single person – or it could be just the right amount of liveliness.
Spending a bit of time watching who comes and goes, or who is out walking around the estate, can be a good way to figure out if that estate is a good fit. 
2. Location-wise, closer to the entrance is better
O'Kelly explained that homes that are positioned deep in a housing estate could pose a logistical problem. You don't want to be so deep into the estate that you have to walk twenty minutes to get to the estate's shops or to the bus stop outside the estate. O'Kelly said: 
I prefer the energy of early on in the estate, where you're more connected to the main roads and the community you're in. When you're deeper into the estate, the estate itself takes on its own energy.
3. But not *too* close
Of course, you'll want to make sure a particular estate is in a good geographical location for you with regard to commuting to work or getting kids to school, but you also need to look for a house that's positioned well within the estate.
O'Kelly pointed out that purchasing a property that's the first house you meet when you enter the estate will mean you're faced with a lot of traffic in your daily life. "Every car has to pass by your house," she said. And does your estate have shops or a bar? Again, you want to be close, but not too close:
I wouldn't be wild about being the house right beside the shops. Cars might park outside your house to get to the shop.
4. Looking at a cul de sac? Parking might be tricky
Many housing estates are made up of a number of cul de sacs, and you'll need to decide whether a cul de sac fits your lifestyle. If you have children, a particularly quiet cul de sac can offer extra space to congregate without fear of them getting hurt by a car.
However, parking in a cul de sac can be especially tricky. "Parking can be really tight because there's no space between the gates," O'Kelly said, so if you rely on off-street parking, that's something you'll want to consider. 
5. Different house styles suit different needs
Newer estates will often have various sizes and styles of houses for you to choose from, sometimes within a similar price range. So, what size is best? If you do have young kids or are hoping to start a family in the future, an estate with two-storey housing options might be your best bet. O'Kelly explained: 
Increasingly, developers are building three-storey houses rather than two-storey houses. If you have young kids, you want to be really sure that if you have to go for a three-storey, there's enough rooms on the main floors that all the kids can be on the same floor as you. 
Otherwise, you might find yourself up and down those stairs multiple times fielding requests from little ones. 
6. Spend some time checking out the garden
Orientation is everything when it comes to the back garden. South and west facing gardens will get the most light streaming in throughout the summer months, meaning your house will be brighter and your garden might even be a bit of a warm suntrap. 
With the front garden, O'Kelly suggests keeping an eye out for a home that overlooks a green space rather than another row of houses, if possible. With a green-facing home, she says, "You aren't overlooked to the front, so you can look straight out to the green," which wouldn't be the case if your upstairs front bedroom instead looked right into the neighbour's. 
7. And do a detective-style walk-through
O'Kelly also recommends doing a little detective work in person when you're out at a viewing. "Look for the standard warning signs – the houses that don't look loved, and the greens where they look like they have Halloween bonfires," she said.
Speaking with neighbours can also help you get a feeling for the community and whether it would suit you and your family. You could also get a feel for an area with our neighbourhood guides on Daft.ie.
Find out how much you could borrow and what your repayments would be with the handy KBC mortgage calculator.

Find your nearest KBC hub or chat to us today.
Lending Criteria, Terms & Conditions Apply. Security and Insurance are required. The maximum mortgage balance is 90% of the property value. Max loan amount will typically not exceed 3.5 times an individual's gross annual income. KBC Bank Ireland plc is regulated by the Central Bank of Ireland.