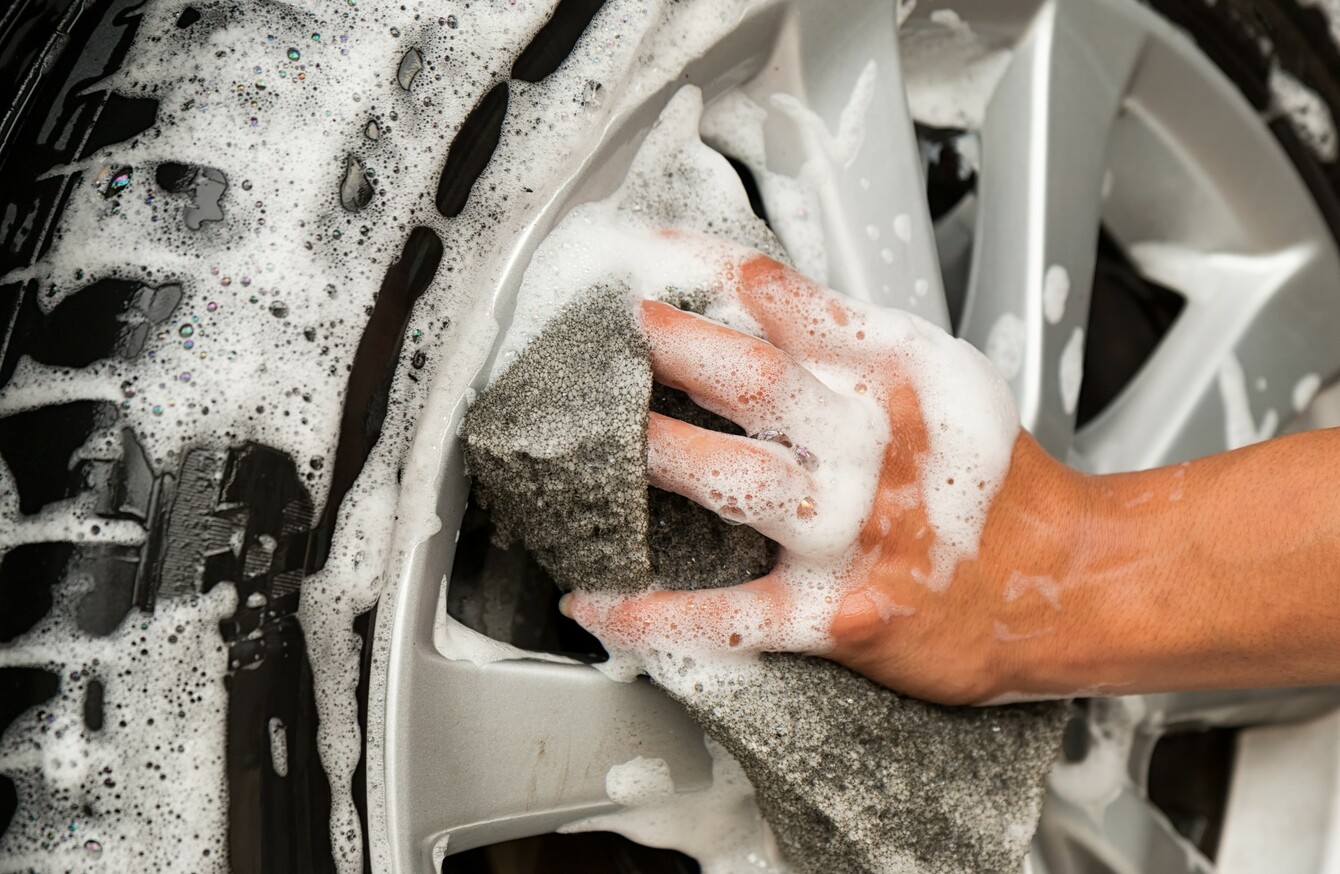 Image: Shutterstock/poo
Image: Shutterstock/poo
WHEELS AND TYRES can gather a lot of dirt, grease and brake dust and can quickly begin to look old, tatty and tired. We've got some tip to make them shine again.
Specialist products can be confusing especially when it comes to using acid-based, non-acid based or PH-balanced products. However, what it comes down to is wheel type. Steel rims and bare, chrome, machined, painted or polished alloys should be cared for in different ways. So when choosing products make sure they are safe for the wheel type.
Choose a wheel cleaner containing degreaser – but don't use detergents, as if splashed these can damage the car's paint.
Wash your wheels when they are cold.
Clean, rinse and dry each wheel before moving on to the next one.
Use soft bristle brushes to clean the wheels. Soft paint brushes in different sizes are ideal. Tyre brushes should be a little firmer. Wrap electrical tape around the brush handles to help prevent accidentally scratching the wheels or wheel arches.
Set up two buckets with water – a wash bucket and rinse bucket. Before you begin, soak brushes in the wash bucket for a few minutes to soften the bristles.
Wash the rubber first before tackling the wheels.
Follow the manufacturer's instructions for whatever products you use.
When washing the wheel, start at the top and work your way down.
Start with the wheel wells before moving on to the wheel face.
When finished, thoroughly rinse the wheel clean with fresh water.
Dry the wheel with a microfibre cloth.
If using tyre dressing or wheel wax never apply them to the part of the tyre that makes contact with the road.
Now, stand back and admire the results before moving on to the next wheel.