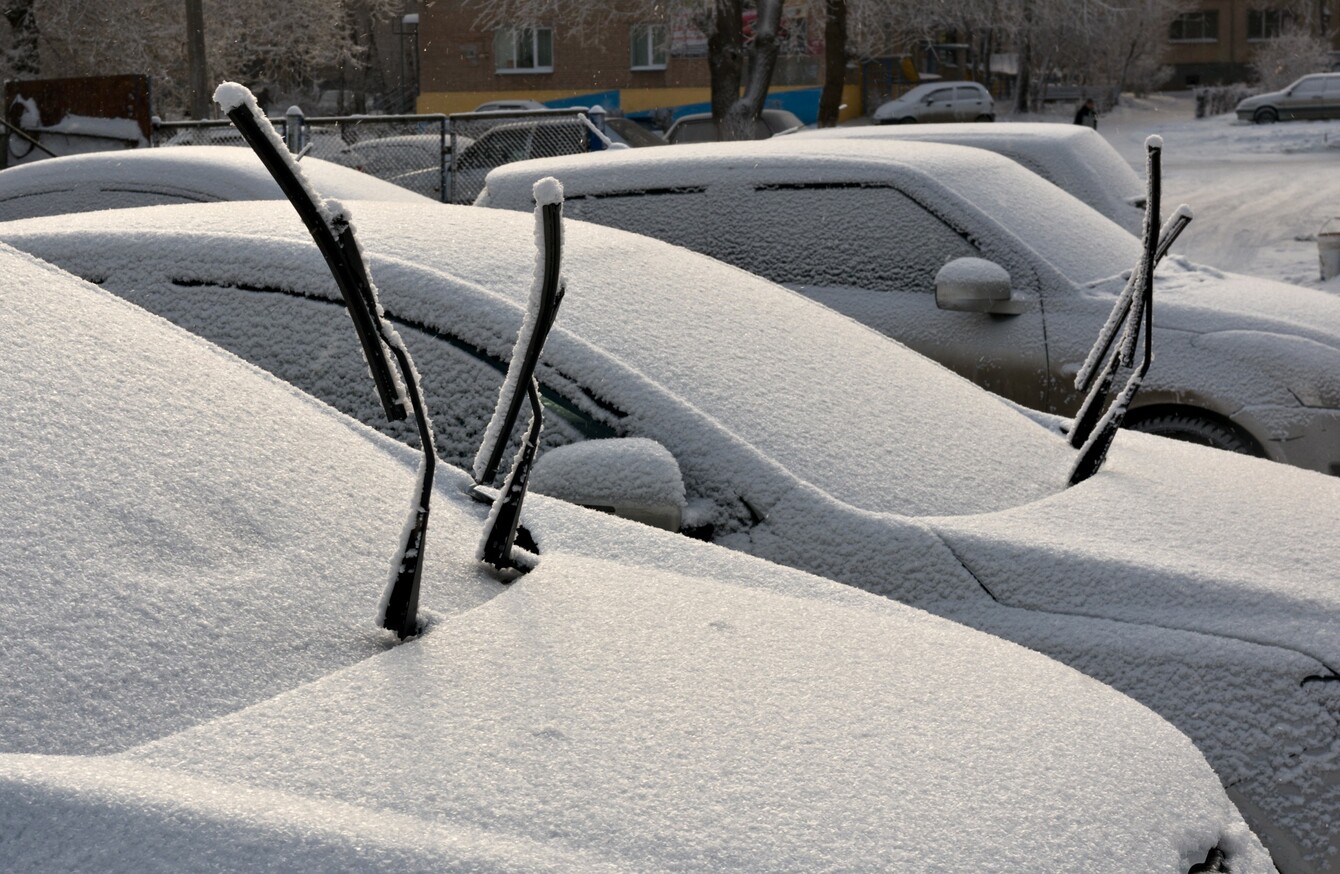 WITH THE TEMPERATURES dropping winter is well and truly on the way – and with that come frosty mornings and icy windscreens and mirrors.
Nobody likes standing out in the cold trying to defrost windows so we've got the quickest and most efficient ways to get your windscreen clear before frostbite kicks in!
First, what not to do
Do not pour hot water onto frosty windows as this can result in serious damage. As the glass goes from extreme cold to hot, thermal shock can cause any chips in the windscreen to turn into a crack, meaning the windscreen will need to be replaced.
Furthermore, due to the Mpemba effect, hot water seems to freeze quicker than cold water (seriously) so if it is really freezing out, pouring hot water on your windscreen may cause it to refreeze again soon after.
Prevention is the best cure
At night, put plastic bags over your mirrors and secure with elastic bands.
Put cardboard or a magnetic windshield cover over the windscreen and secure with the wipers.
Park your car facing east and as the sun rises it will naturally defrost the windscreen in the morning. (Although, this isn't much help to those who have to get up when it is still dark out.)
Ice scrapers
You can buy car ice scrapers from garages and outdoor stores or you can use a plastic spatula or whatever plastic card you have in your wallet.
These are quick and easy to use – all you need to do is put the scraper at an angle against your window and scrape the ice off.
Chemical de-icer sprays
These chemical sprays can be bought in most garages and outdoor stores – you simply spray onto the windows and watch the ice disappear. You can then just use your wipers to clear your window fully.
How to make a homemade de-icer spray
If you don't want to spray chemicals on your windscreen or just don't want to fork out, you can make your own de-icing spray by mixing three parts white vinegar to one part water and spraying on your windscreen. This works well to prevent your windows icing up too. Just spray on at night before the temperature drops.
You can also make a de-icer spray by mixing 1/3 of a cup of water with 2/3 of a cup rubbing alcohol (yes). Put it in a spray bottle and spritz it on your windscreen and watch the ice melt.
Source: King Suzuki/YouTube