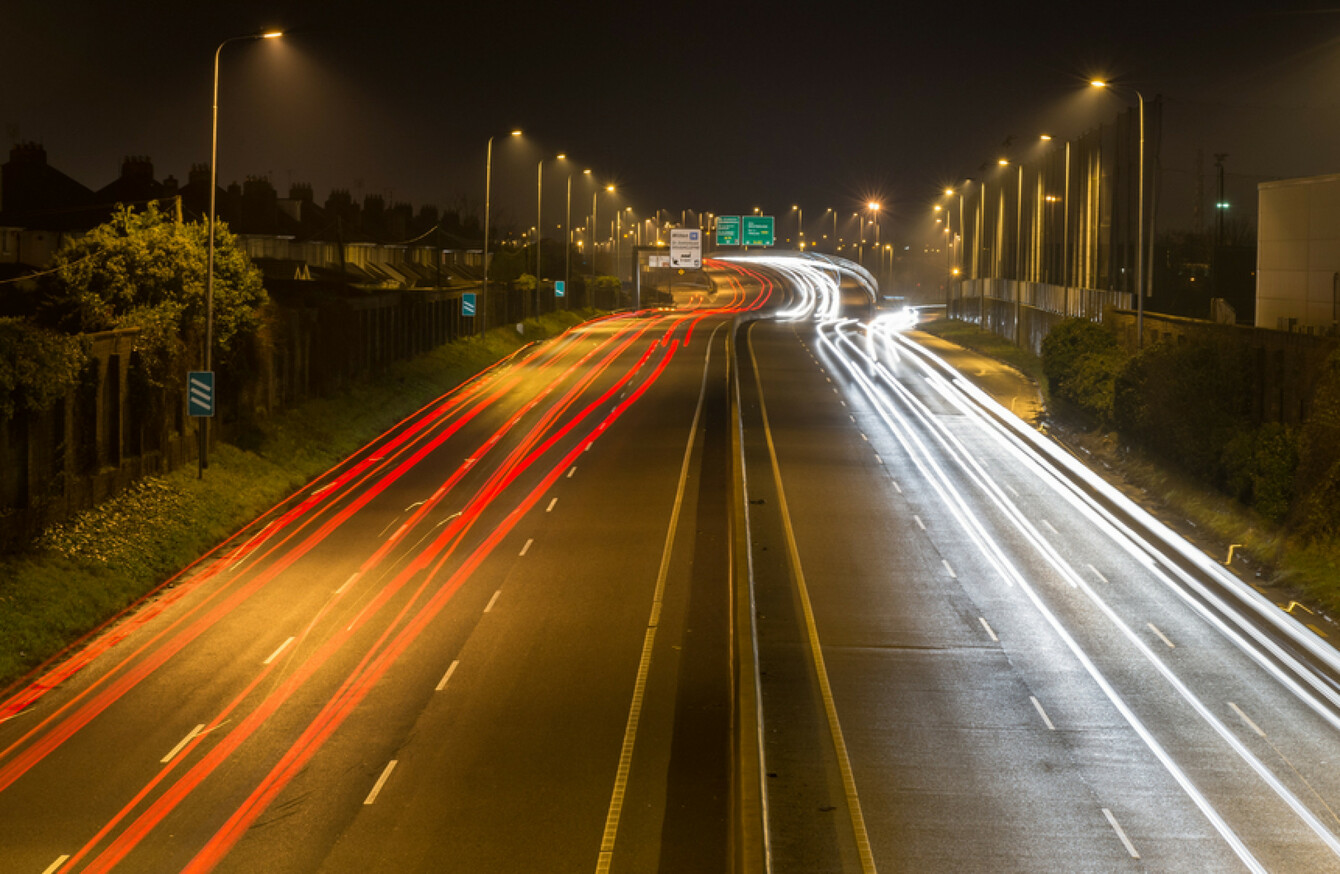 Image: Shutterstock/gabriel12
Image: Shutterstock/gabriel12
BEFORE YOU HEAD out on a motorway please read and study the RSA booklet 'Motorway Driving'. I don't just mean this for newbie motorway drivers, everybody should read it and if you have read it before, read it again.
I would also recommend getting advanced motorway driving lessons once you have passed your driving test.
But anyway, let's get started. OK, assuming you have read the Rules of the Road, and you know you are legally allowed to drive on a motorway, let's do this in baby steps.
Step one:
Build up speed on the acceleration lane before merging with motorway traffic. In an ideal world, those already on the motorway would merge into the middle lane when approaching an on-ramp and the vehicles wanting to join the motorway could do so easily.
However, this does not always happen so when joining the motorway you have to build up your speed, give way to the traffic already on the motorway and then change your speed to safely and legally merge with the traffic in the inside lane (Lane 1).
Step two:
That's it. Well done you. You've joined the motorway and you are in the correct driving lane. Yes, this is the driving lane. No, it is not the 'slow lane'. Now stay in this lane until you need to exit the motorway.
Step three:
If for some reason you need to go faster than the car in front of you, you will have to overtake that car.
But before you do so, ask yourself these questions:
Do you really need to overtake?
Is it safe for you to overtake?
Are you going to pull back into the inside lane when you are done or do you really just want to drive in the middle lane? (FYI this is not overtaking).
Do you even know what overtaking means?
If you have decided that you do want to overtake you need to check your mirrors, signal and wait until it is safe to manoeuvre – indicators are signals of intent, not a right-of-way.
Get your speed up and move over into the middle lane (Lane 2) swiftly and ACTUALLY OVERTAKE.
Overtaking does not mean driving alongside the other vehicle at the same speed. You have to increase your speed to pass the car in the inside lane and then you move back into the inside lane.
Do not drive in the middle lane of the motorway. This screws up lane discipline and safe driving for those in all other lanes. Do you feel safer in the middle lane? Well, your driving is inconsiderate and dangerous for others. Move over.
On a three-lane motorway, you may stay in the middle lane while there is slower moving traffic in Lane 1.
Step four:
If you would like to move from the inside lane to overtake the cars in both the inside and middle lane then you have to treat this as two manoeuvres. You need to follow the steps above to move into the middle lane and then again to move into the overtaking lane.
#Open journalism No news is bad news Support The Journal

Your contributions will help us continue to deliver the stories that are important to you

Support us now
Yes, this lane is called the 'overtaking lane'. That means it is only used for overtaking cars. It is not the 'fast lane' and you do not drive in it just because you are driving fast. Also, just because you are driving at the speed limit does not mean you can hog the overtaking lane acting like self-proclaimed motorway police. You also do not drive in the overtaking lane trying to catch up with the car in the middle lane 400 metres ahead of you.
When you have overtaken the car that is in the middle lane you move back to the left and then again back into the inside lane.
Step five:
The Rules of the Road state that you should only use lane 3 (the overtaking lane) "if traffic in lanes 1 and 2 is moving in queues and you need to overtake or make room for merging traffic. Again, you should move back to lane 1 as soon as it is safe to do so."
As you can see, you do not 'sit' in the middle lane or overtaking lane. You do not 'hog' the lanes. You drive in lane 1 and the other lanes are for overtaking. Got it?
Step six:
When you want to exit the motorway signal your intent and leave by the slip road. Because you are a decent and good driver and have been driving in the correct lane you will not have to recklessly speed up and cut in front of other drivers to exit the motorway.
If there is a queue to exit the motorway, JOIN THE QUEUE. Again, don't be that person who speeds up, cuts in and jams on. Those people are not only arrogant road users but dangerous ones too.