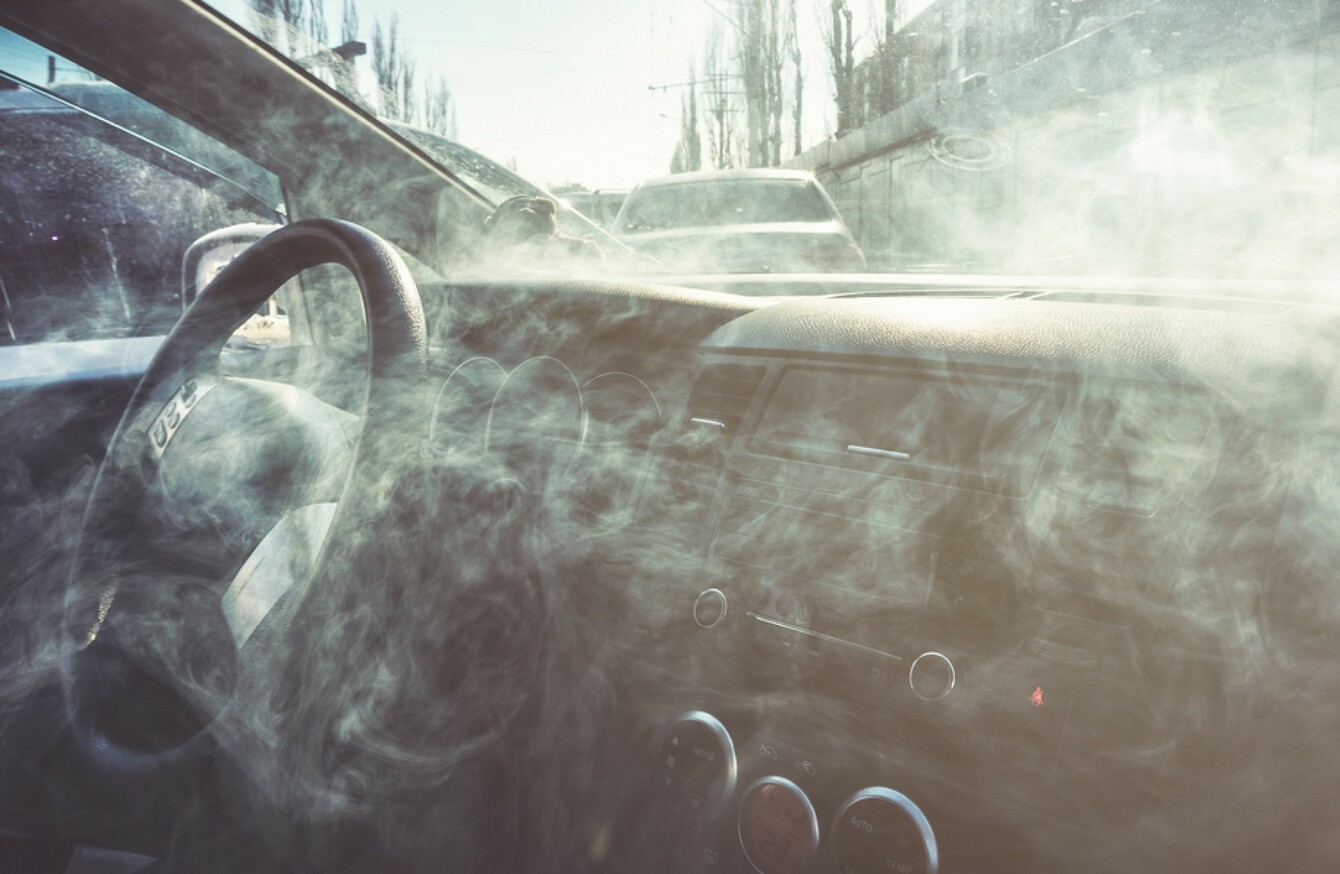 Image: Shutterstock/DedMityay
Image: Shutterstock/DedMityay
WHETHER YOU'VE HAD Edina and Patsy in the back, James Dean up front or you're a bit of a puffer yourself, smoke lingers long after cigarettes have been stubbed out, even if you have the windows rolled down whilst lighting up. Tobacco smoke not only stinks your car out, it can also leave stains – especially if you have light-coloured upholstery.
But fear not, you can get your car smelling almost like new again with a few quick and easy tips and tricks.
No butts
First things first, empty the ashtray and wash it thoroughly. Then spray in some perfume of air freshener and wipe it around to leave a nice smell. If you don't want anyone using the ashtray fill it up with potpourri, baking soda or coffee grinds/beans as these will all help absorb odours.
Source: GIPHY/GIPHY
Shake and vac
And put the freshness back. Sprinkle your car floor, seats, mats and boot with vacuum powder (or if you don't have this, baking soda will do) and work it in with a brush. Leave it to sit for as long as you can then vacuum it all up.
Love your leather 
Mix one part white vinegar and two parts olive, linseed or baby oil in a spray bottle. Spray the mixture onto a damp cloth and use to wipe down leather seats and finishes. Go over with a second damp cloth to remove the solution and watch your leather come back to life and stains and odours disappear.
Get some fresh air
Turn on the air-con and switch it to the recirculate setting so that fresh air is being pulled into the car and circulated around the cabin.
Cheat sheets
Put some tumble drying sheets under the car seats – they will help absorb the smoky smell from the car. If you don't have tumble drier sheets, you can also try crumpled up newspaper.
Freshen up
Add an air freshener near an air vent or hang one off your mirror. If you don't like the smell of these then spray some odour elimination products on the fabric and floor – you can use the same spray you use on your clothes and curtains in the house. If you don't have these  then fill a cup up with white vinegar and leave it uncovered in the car overnight.
If the smell of smoke is really bad and persistent then you may have to do this a couple of times – or even leave the car in with a professional for a really deep clean.