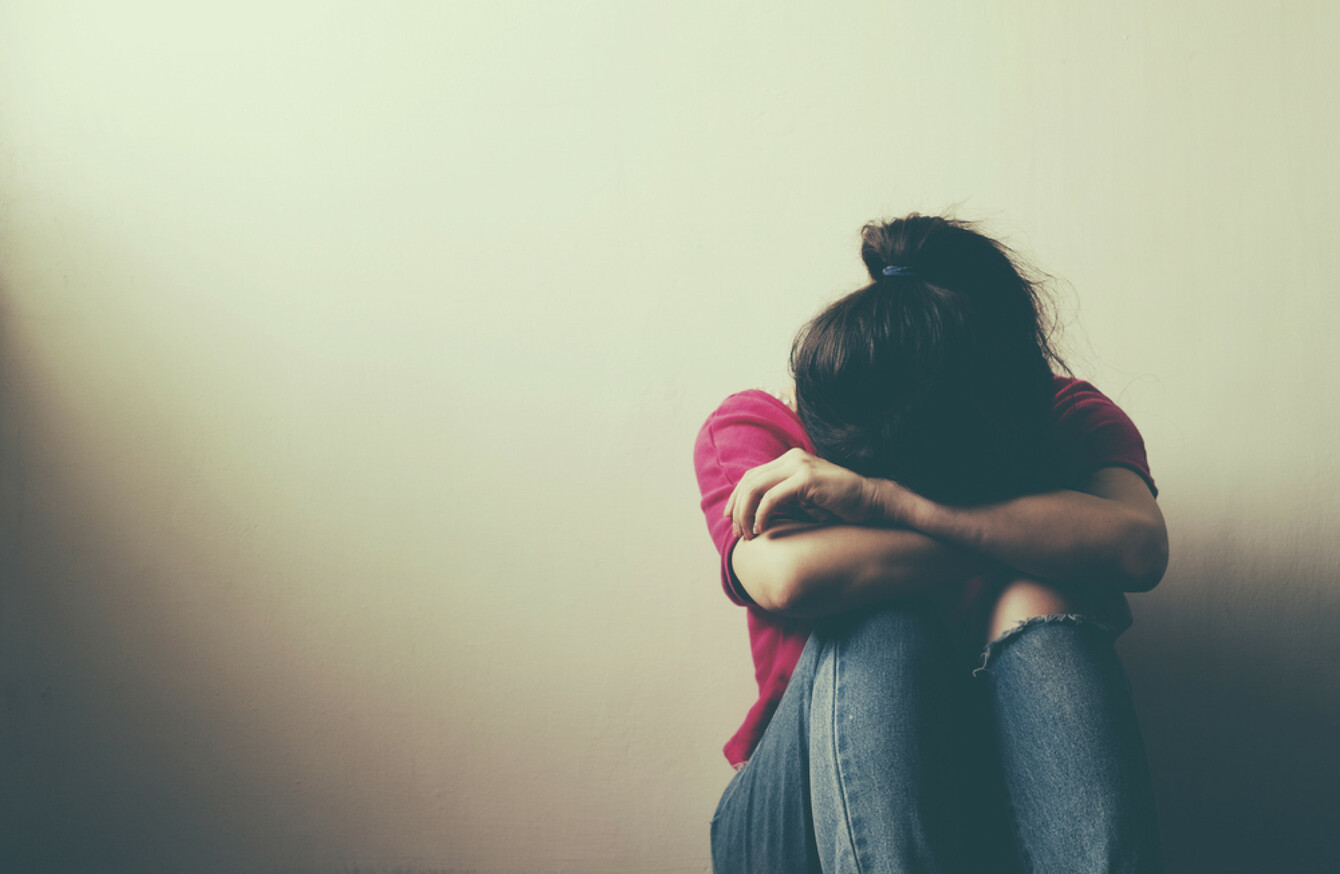 Image: Shutterstock/Wayne0216
Image: Shutterstock/Wayne0216
AROUND 213,000 women and 88,000 men in Ireland have been severely abused by a partner at some point in their lives, according to Cosc, the Government body for preventing domestic abuse. 
Cosc's 'What Would You Do?' campaign, which has been running for the last two years, aims to raise awareness of domestic abuse by helping members of the public recognise the signs – and know how to act on them. 
One man who has worked extensively on this issue is Owen O'Neill, the CEO of MOVE Ireland. MOVE Ireland is one of the pioneers of The CHOICES Programme, which helps give men the coping mechanisms they need to understand and put a stop to their abusive behaviour.
Here's what he has to say about how to identify abuse – and what to do if you think someone you know might be abusing their partner.
It's crucial to remember, says O'Neill, that these are probably not issues which can be dealt with by intervening directly – the most important thing is to get professional help. But there are some key areas which he says it may be useful to understand. 
1. Know the indicators of abuse
Sometimes even conversations can be a giveaway for abuse: "The man tends to make all the decisions even in general conversations, the man tends to answer for his partner – that can be an indicator. We also certainly have scenarios whereby the woman doesn't have a phone and he has a phone and answers for her, certainly that wouldn't be uncommon."
Ultimately, these signs "all need to add up and build a picture" but the partner's attitude can say a lot too about the healthiness of their relationship: "If the woman is afraid of the man and is secretive, or if there is bruising or awkwardness around how those bruises have appeared, there can be basic signs like that too."
2. Remember that not all abuse is violent
One of the most common misconceptions that O'Neill experiences is that a lack of violence means there is no abuse: "Domestic abuse does not have to involve violence. You get people saying 'I'm not an abuser because I don't hit my partner', but that's just a minimisation of psychological and financial abuse."
This is called coercive control or "trying to control their partner through a whole range of behaviours such as controlling things like who their friends are, when they can see their families." Unfortunately, social media can also be used to abuse: "It's a very powerful tool to try and control people. It's absolutely massive and something we address with men through the programme".
3. Don't make excuses
One of the first conversations that O'Neill has with men on the programme is to ensure that the perpetrators of domestic abuse are willing to take responsibility for their behaviour: "They can't blame work, their partner or their background. They need to fundamentally take responsibility and commit to doing something about that behaviour."
Sometimes, O'Neill hears clients say things like "it was just the drink, I'm not really like that", and ensuring that they deal with both addictions and underlying mental health issues is key here, as they can "impair their ability to think in a clear way."
4. Understand the context
In order to intervene with someone you know, it's important that you first understand the context in which domestic abuse tends to occur. While perpetrators do need to take full responsibility for their behaviour, it can sometimes be the result of specific "deep-rooted messages" which they have been exposed to:
"The research tends to fall into two camps. One that men pick up on subtle and overt messages which reflect a paternalistic society – ideas like women are second class citizens, boys are more important than girls and that a man has a right to be the master of his house." 
When these are mixed with life experiences such as experiencing domestic violence in their childhood. mental health and addiction problems, "men try to cope by controlling their relationship."
5. Help them get the support they need
Having that initial conversation with someone about their abusive behaviour is never easy, says O'Neill, who suggests talking to others around that person: "It's possibly a good idea to talk to other friends and family members about your suspicions and fears so that you can collectively make some decisions".
Safety here is paramount: "If you are worried about the safety of their partner, you do need to inform the Gardaí, do act and do not sit on information you have."
If you do feel that you can safely raise the issue, do so "in a supportive manner that is not colluding with their behaviour", and encourage them to seek help. Here you'll find a list of local organisations, which they can self-refer to (and ring for help with the forms).
6. Show their partner you are there for them
In everything you do with this person, the safety of their partner and kids should be paramount and part of any intervention should always include contact with them, says O'Neill: "It's so important that women have a plan for their own safety – what they need to do if they need to get out of the house. They need contact numbers for local services and to know which crisis services there are available."
In a very practical way, you can also enlist support from other friends and family, in fact that's one of the best ways to support them, says O'Neill: "Offering a place for them to stay can be one of the best things. Some women may be reluctant to go to refuges, so a friend or family member taking them in can be a critical thing that they need in a time of crisis." People should remember that leaving is the most dangerous time for victims.
7. Don't forget the impact on children
One of the most powerful things for stopping abusive behaviour can be ensuring that they realise that children absolutely are affected by it, whether they think they are or not, says O'Neill: "Some partners think if they can just keep some sense of control over it, they children won't be affected."
"However we are very clear that children know and that they pick up on things even if they aren't seeing any physical violence." O'Neill says that can be a major game-changer for people who come onto the programme, particularly for those brought up in domestic violence situations themselves. In fact, some of The CHOICES Programme even tackles this impact on children through role play which O'Neill says is "very powerful". 
The CHOICES Programme tackles six different themes including parenting, sexual respect, support and trust, emotional intimacy and gender. It also gives perpetrators practical skills and they check in each week to ensure they are using them. Sometimes it can be a real indicator that things have changed, says O'Neill:
"We would teach men to take time out and not to get involved in full-blown arguments. If they need to take a break, we would explain to their partner how time-outs operate – they can't be used not to discuss things, but if the man does feel they're going to do or say the wrong thing, they need to take time off and reflect on it in a calm way."
The Women's Aid National Freephone Helpline 1800 341 900 is open from 10am to 10pm, seven days a week and is available, free of charge, throughout the Republic of Ireland.  www.womensaid.ie
Amen, which offers assistance to men suffering from domestic violence, can be contacted on 046 9023 718 or by email at info@amen.ie